More from the fantastic Shiny Shabby event, which I have already gushed over. More beautiful items that can be styled so many ways.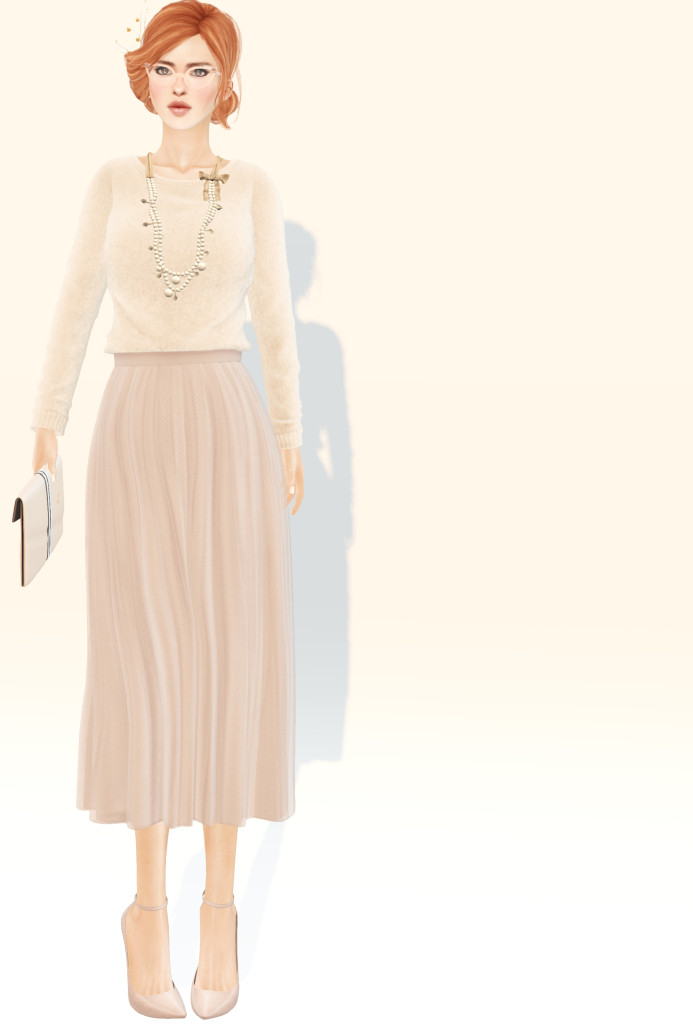 Mmmmm I love the softness of this beautiful set by UFO. I will be going back for more colors because the texturing is exquisite. I love when something is not overdone but so obviously made with great care.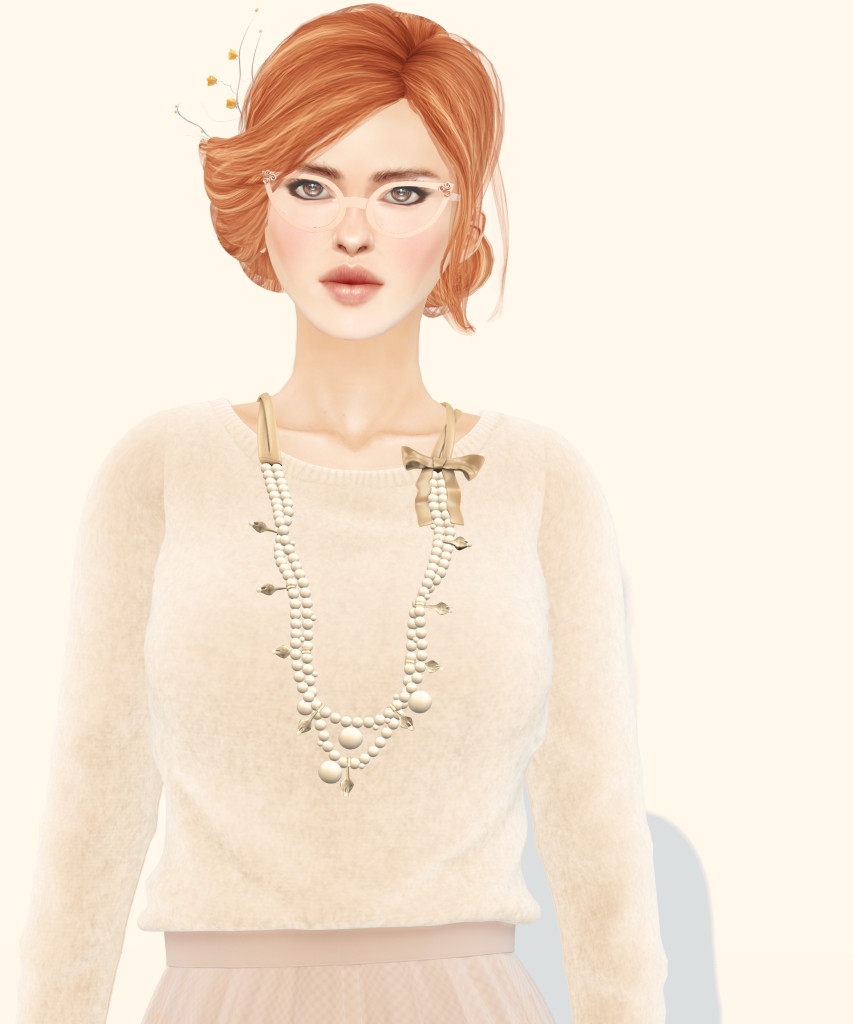 I traveled back in time to the 1950s here. I have seen pictures of my grandmother wearing very fashionable glasses just like these from Glam Affair (they were for FLF but not sure if they still are available). The amazing hair is so soft and perfect, from Tableau Vivant. I adore that it comes with several different colored flowers. You can make it look very old fashioned or very modern depending on your styling preferences. I chose to go old fashioned obviously.
So many lovely things to show from Shiny Shabby. I literally am thrilled with everything so far!
The Look
Body: Maitreya Lara (inc hands and feet)
Skin: The Skinnery Julie (champagne) *New at Shiny Shabby*
Hair: Tableau Vivant Shabby Hair (naturals I) *New at Shiny Shabby*
Hair accoutrement: Tableau Vivant Blossomed Branch *New at Shiny Shabby*
Top/bottom: UFO sweater with long tulle skirt (soft mud) *New at Shiny Shabby*
Shoes: Maitreya Gold Liaison (blush)
Clutch: Epoque Alimony Clutch (flesh)
Necklace: LaGyo Vintage Pearls
Glasses: Glam Affair Romantic Girl Glasses (apricot)
Ring: Eclat Kush (gold)