I think the Vintage Chiffon dress from Zenith was one of the first items I saw teased from Shiny Shabby. I wanted it from the moment I saw it. I am very happy with it, although I think it's hard to accessorize properly because it's one of those dresses that speaks quite well for itself. The only thing I would add would be a small, drawstring pouch but I didn't have one on hand and didn't feel like hunting, having already done too much spending the last few days. Recommendations welcome!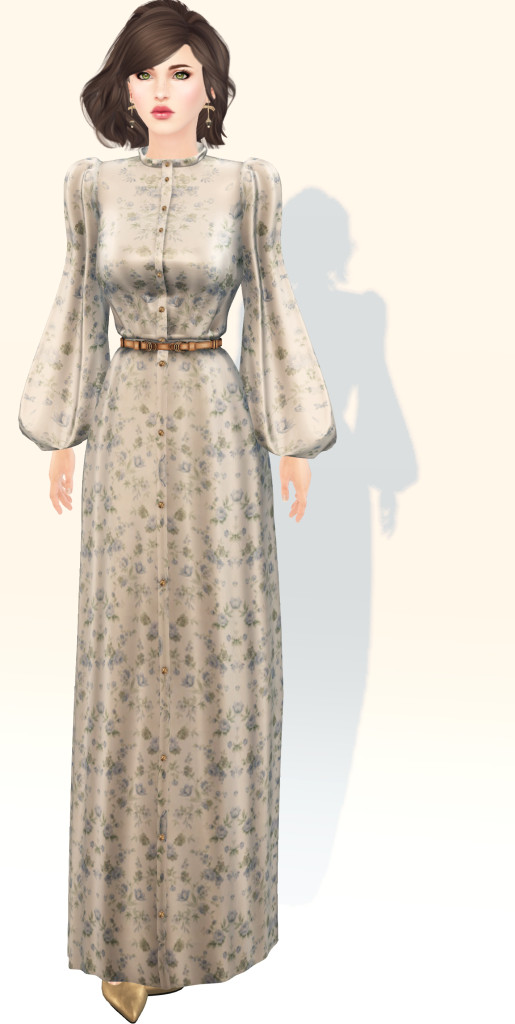 The detailing on the dress is – as always from Zenith – exquisite. They are a brand I gravitate to for their beautiful textures, details, colors and undeniable quality. My only small pick with the dress is that the bell sleeves are slightly too "belled" at the wrist from my perspective.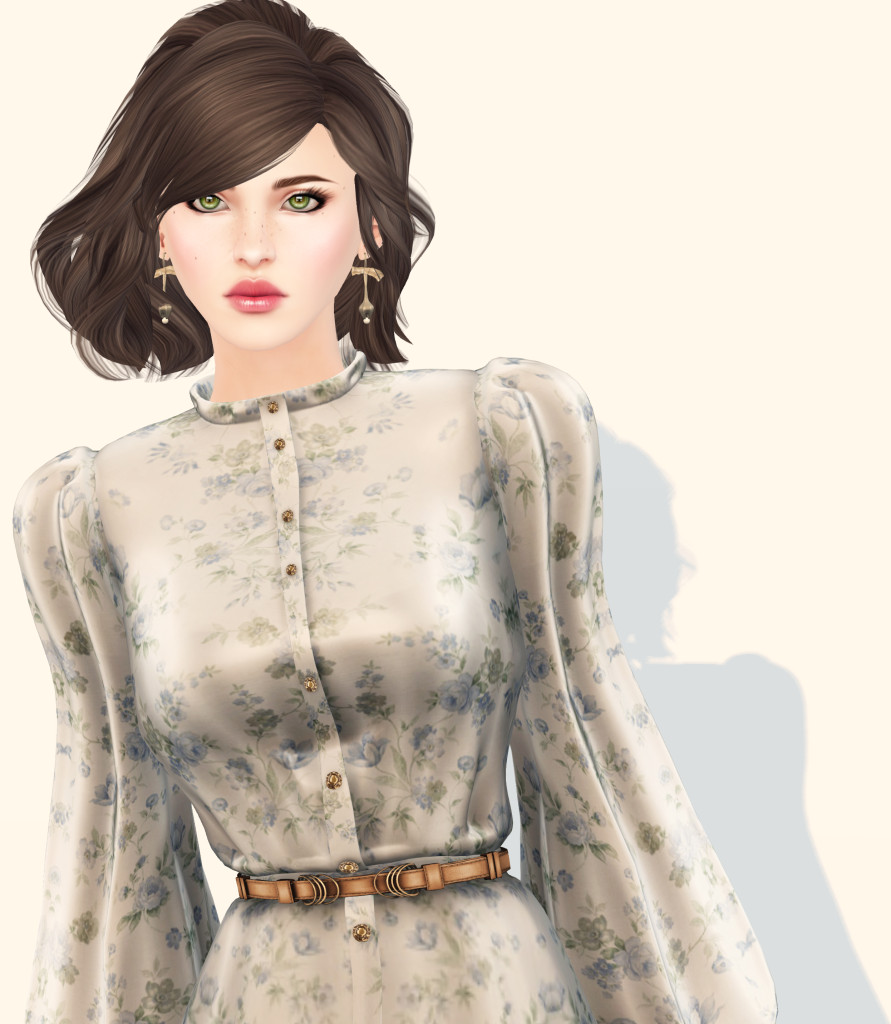 A closer look at the remarkable detail on the buttons and belt, which makes my avatar's waist rival Scarlet O'hara's.
The hair is new from Lamb at the new round of N21.
The Look
Body: Maitreya Lara
Skin: Glam Affair Alice 02 (Asia) *New*
Hair: Lamb Birdy *New at N21*
Eyes: Ikon Promise (moor)
Dress: Zenith Vintage Chiffon *New at Shiny Shabby*
Shoes: Pure Poison Le Ballet Flats *New at Shiny Shabby*
Earrings: LaGyo Vintage Pearls
Poses: Bauhaus Movement *Huge collection at Shiny Shabby*