I feel like that's a sports thing, but in this case, I am talking about hair.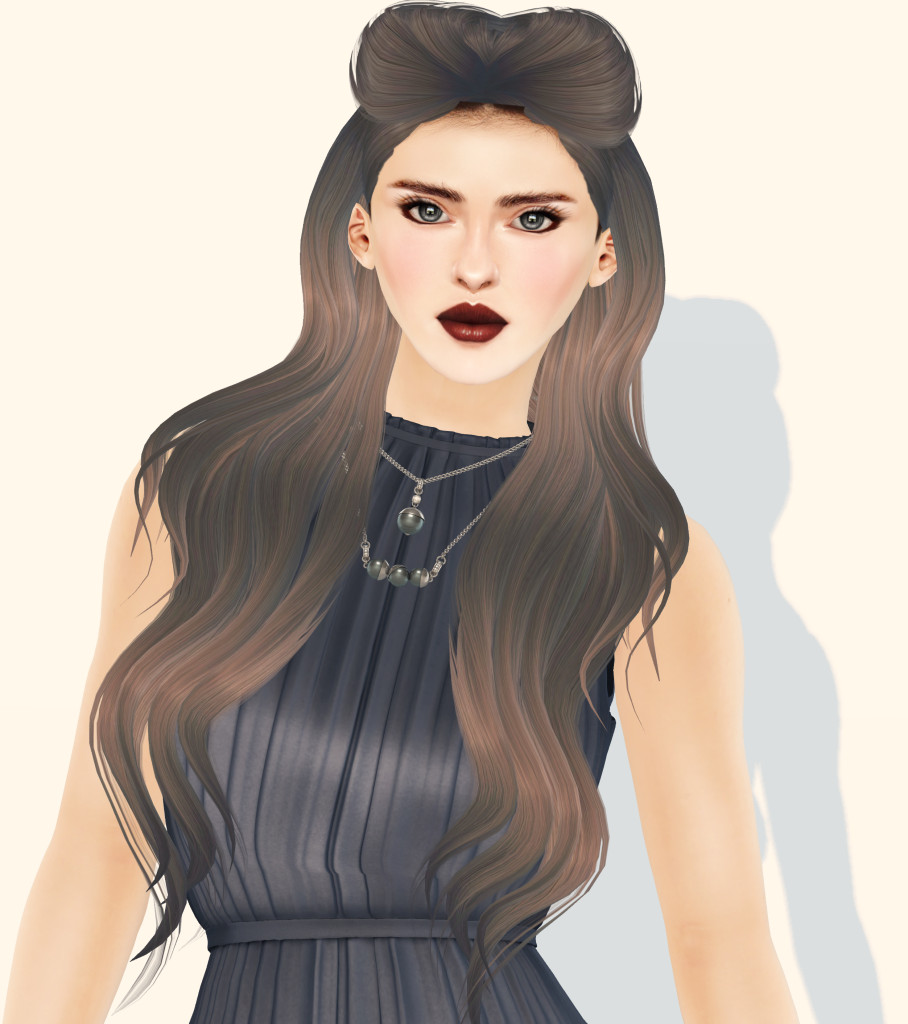 Little Bones doesn't do subtle as far as I can see. This is a good thing because the hairs are unapologetic and the textures are very distinct to their brand. The shine on the browns is pretty epic although the stylings don't always flatter what I guess is my larger head. I don't typically change my shape from brand to brand, so I always demo. I am wearing the Large size of Reign (new at N21) here and it's still not quite symmetrical for my head, but I liked the style so much, I am not fussed. It's one of my favorite new hairs.
"Gillian, don't you know you're not supposed to wear navy and black together?" Pfffff. A muted navy silk (or leather) and patent black is actually a great pairing, IMO. Mixed with grey tones from the textures in the bag and jewelry, there's just enough transition from one color to another.
The dress is very well done from Rowne, available at Shiny Shabby. The shoes are Pure Poison for 21Shoe, which was Saturday.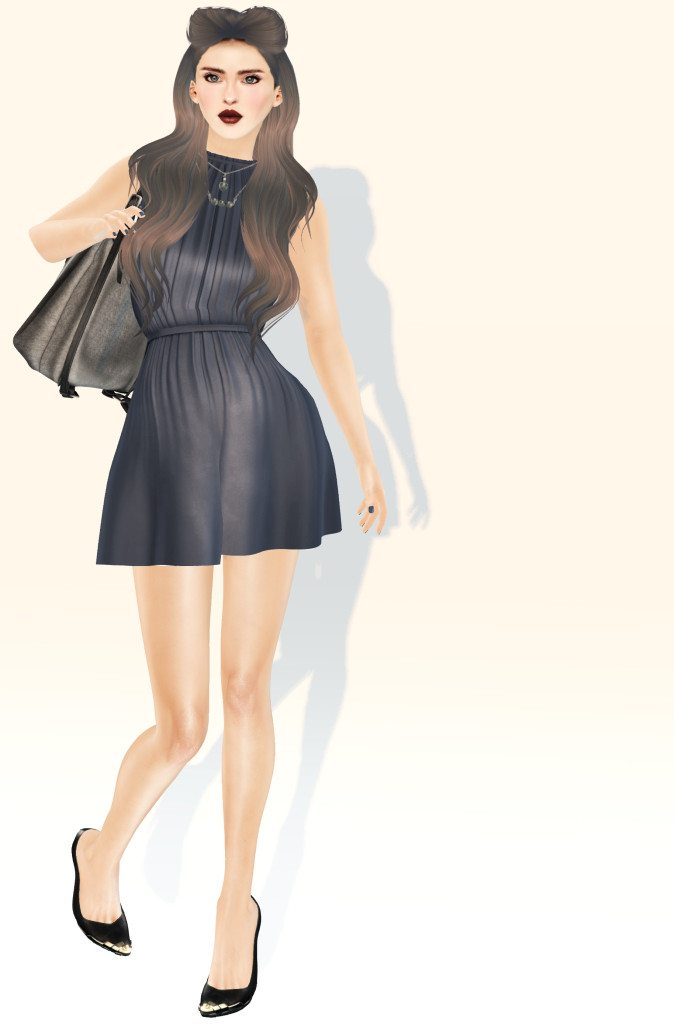 The Look
Body: Maitreya Lara
Skin: The Skinnery Julie (champagn) DB + Hair *New at Shiny Shabby*
Lips: The Skinnery Lip Intensity System 8 Julie
Hair: Little Bones Reign *New at N21*
Eyes: Ikon Promise Black
Dress: Rowne Anouk Silk (navy) *New at Shiny Shabby*
Shoes: Pure Poison Kia Pumps (black, Maitreya) *New for 21Shoe*
Backpack: Zenith Lining PU Leather backpack Grey Mix rare (in store Gacha)
Necklace: Mandala Pendant (A & B) Season 3 black *New at Shiny Shabby*