One down, one big work trip to go. I'm making a quick stop in SL in between trips to share a BoM skin I absolutely adore from itGirls. I would have fatpacked it if that were an option. I'll have to recheck. I'm also wearing the new body skin that matches the new tones. Not sure why it doesn't also come in the now ubiquitous Velour tones too.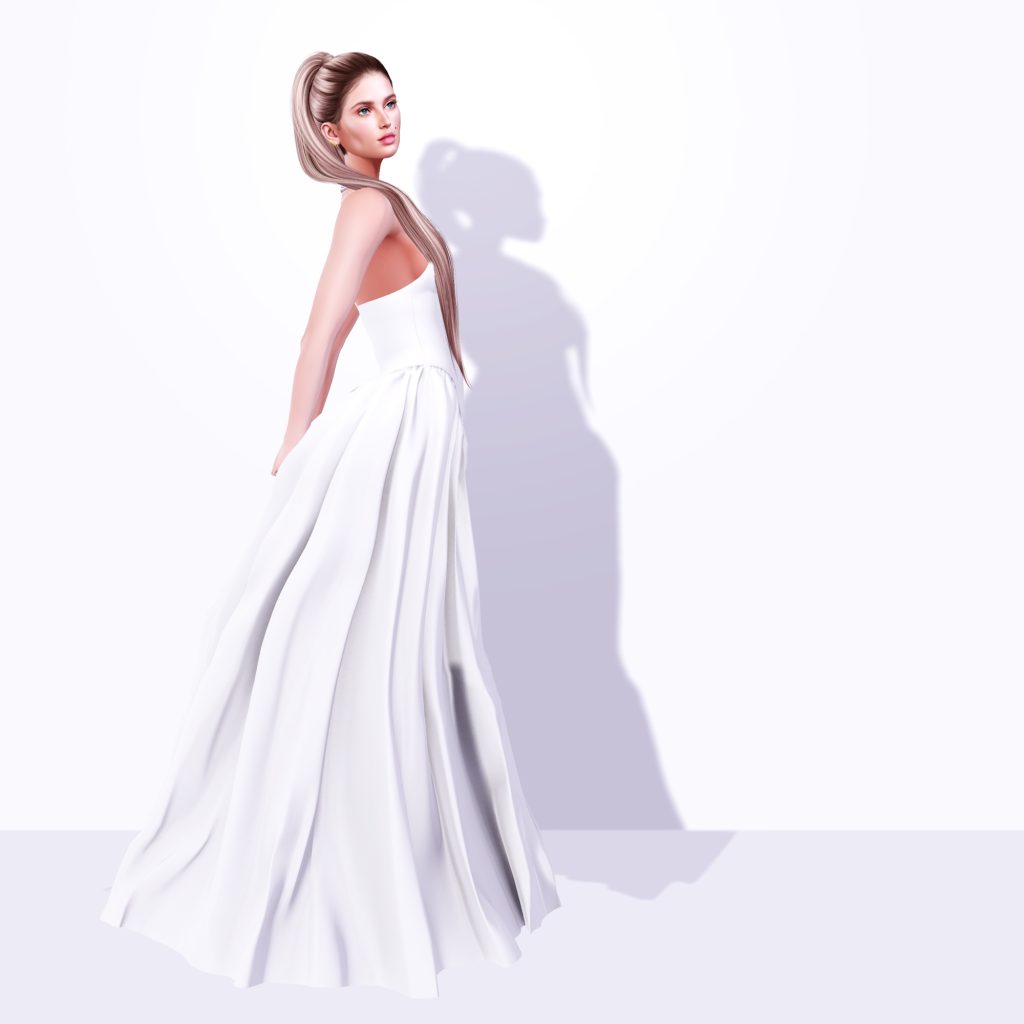 Elsewhere on my avatar, I went full glam with this irresistible gown from Belle Epoque. I have something somewhat similar to this already from BE, but for absolutely no reason at all, I decided I must have a whole bunch of new gowns. When I was new to SL, I used to put on a new gown and go "dancing" all night. The absolute pinnacle of high fashion in SL back then was wearing "couture" from Paper Couture. Memories!
I'll be gone again for another week plus. I'm so looking forward to things slowing down asap.
xoxo
---
Quick Stop
Head: LeLutka
BoM Skin: itGirls – Lelutka EVO X – Ellie **new @mainstore**
Mole: DeeTaleZ Mesh BEAUTY MOLE
Hair: Stealthic – Wish **@The50**
Earrings: [POM] Lulu Earrings
Necklace: (Yummy) Eliza Layered Necklace **@The50**
Dress: Belle Epoque – Aurie **@Fameshed**