I styled this simple neutral look with two options for outerwear. I actually love both outcomes. Coats and jackets are notoriously hard for me to style in SL because they often come as part of an outfit, and it's difficult to pair the coat with anything underneath that wasn't specifically meant for it. These both worked OK – though not perfectly. As always, YMMV.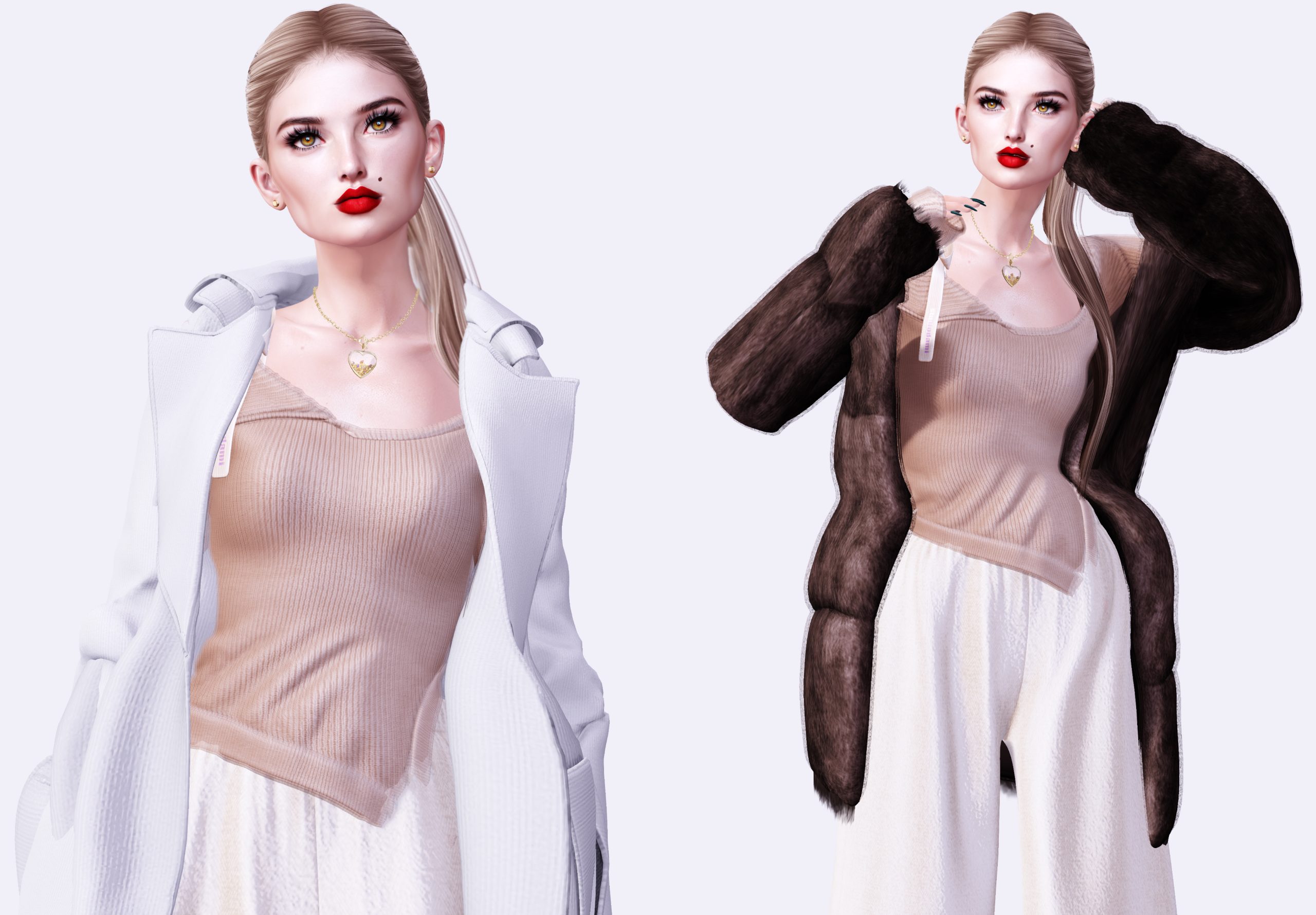 I'm still wearing the same dreamy skin from The Skinnery that I have had on for weeks now. I just can't take it off but I can make it "new" with red lips and eye makeup.
Not sure when I will change it tbh.
xoxo
---
outerwear
Head: LeLutka Inez
Eyes: AG **@Access**
BoM Skin: [the Skinnery] Maysa
Cheekbones: Velour
Mole: DeeTaleZ
Lips: Velour "CHIORI" lipstick
Eyeshadow: Fontaine Cosmetics – Ocean Song Eyeshadow
Hair: Stealthic – Unfazed **@Access**
Necklace: ORSINI LINA Necklace
Earrings: TETRA – Diamond stud earrings
Coat 1 (white): DAMI'HOODIE OVER COAT'#8
Coat 2 (fur): miss chelsea Star Coat (coco)
Top: DAMI.Che Yeong OUTFIT#TOP3 **@Kustom9**
Trousers: [spectacledchic] Kyle
Heels: Salvadori – Crocodile 'Roisin' Stilettos