I wonder if there will ever be a time that we'll go back to having "normal" holidays – big parties, late nights, fabulous dresses? Then again, maybe that was never really *my thing* anyway. TBH, my favorite LBD was never for NYE. The ones I can still fit in (lol) are for occasions with much less pressure and no hangovers. But still, thanks to Covid, it's been a few years since I got all dressed up. HBU?
I'm styling the simple sheath, perfect as a NYE party dress, if there were any. Like all the items from Pure Poison in my inventory, this dress comes with a HUD that powers several items in one. In my experience, Pure Poison is always a good buy if you like the style. That part is hit or miss for me, but the hits are well worth it.
I'm also wearing a gift skin from Not Found, part of the 12 Days of Christmas from LeLutka and select partners. Super pretty with thicker eyebrows and added eye makeup, new from Glam Affair. The other items are all old inventory, including the best big bow ever to grace my SL accessories closet. Is it still available from Magika? I honestly don't know but I hope you can get your hands on it!
Enjoy the remaining Holiday Season!
xoxo
---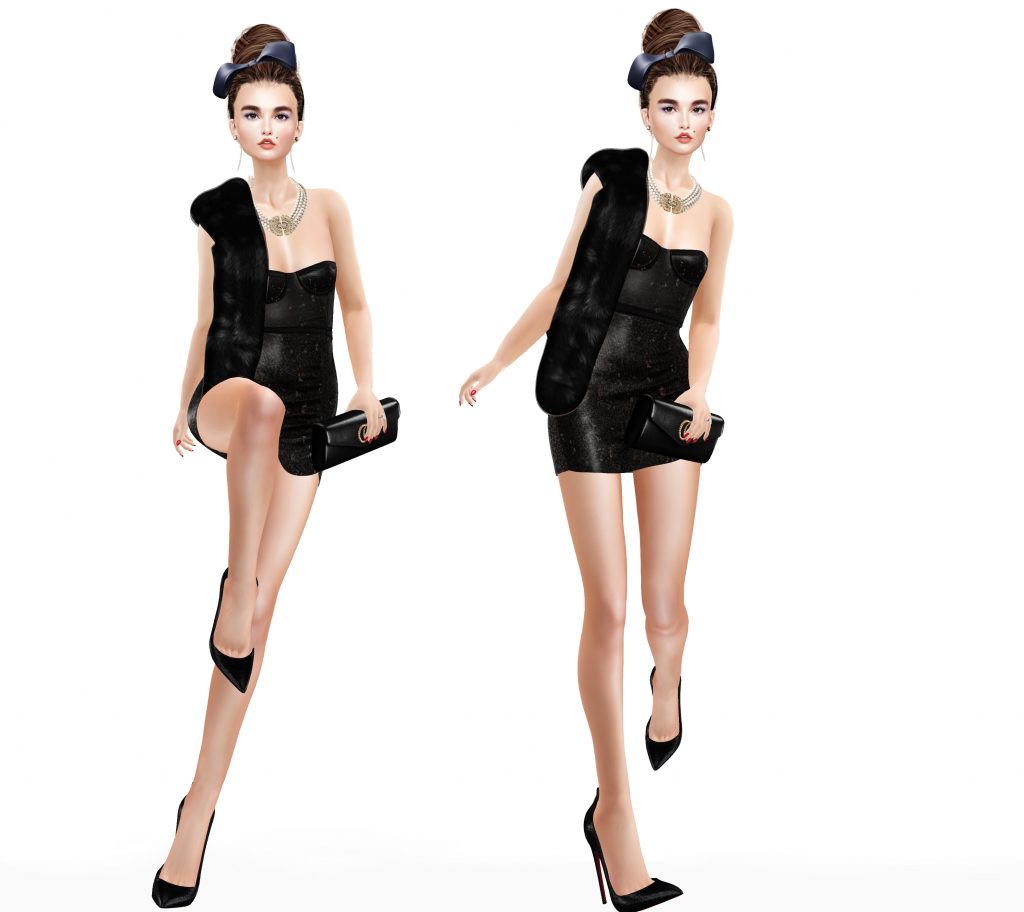 Credits
Head: lel EvoX INEZ 3.1
BoM Skin: Not Found – Kaya Skin Peach *gift*
Eye Makeup: [Glam Affair] Frost Collection – Cosmic Eyes 04 *new*
Hair: [BAD HAIR DAY] – Mabel
Bow: Magika – Big Bow
Necklace: (Yummy) Pearl & Diamond Necklace
Earrings: (Yummy) Pearl Studs
Stole: Romanov fur black
Dress: Pure Poison – Adeline Dress **@C88**
Heels: [Gos] Irina Pointed Zip Heels
Clutch: ryvolter :. Mimi Evening Clutch
Nails: (NO) Art Nails – Almond – Sweetheart Colors
Ring: (Yummy) Dutchess Ring