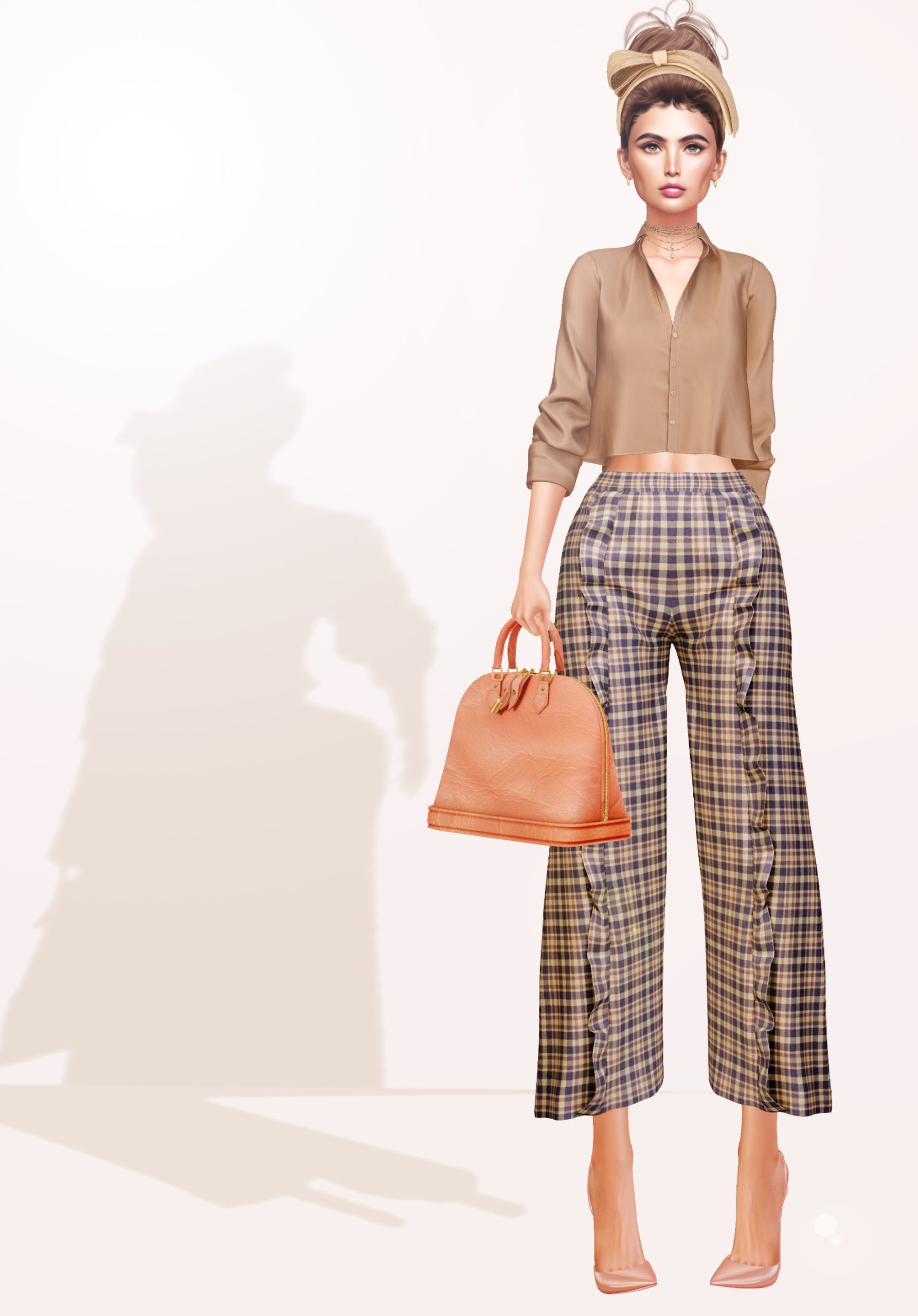 I'm back! But literally only for a moment. It remains to be seen how many days I'll be AFK after today but hopefully, not too many. Before I go, here's another basic fall look that I love.
A shout out to my trousers (lol) from C'est la vie, which were updated to fit other bodies aside from Maitreya! I was delighted to see a couple colors for FLF last week and then discovered that all my previously purchased colors were updated too. These have been sitting in my inventory with a wish and a prayer for a Legacy fit. /Redeliver!
…see you in a while crocodile!
xoxo
---
in a while crocodile…
Head: LeLutka Inez
Eyes: AG Mirror Eyes
BoM Skin: tres beau – farah skin (2.4)
Cheekbones: Velour
Hair: Sintiklia – Hair Sally
Headband: LaGyo_Isla Headbend – Nude
Earrings: (Yummy) Thin Twist Hoop – 5mm
Necklace: (yummy) Layered Chain Choker – Gold
Blouse: ISON – paulina cropped shirt – (Perky)
Trousers: ::C'est la vie !:: Tory Pants (P.Beige) – Legacy **Updated**
Heels: Salvadori – Tan Patent Leather 'Nazare' Pumps
Bag: LaGyo_Jetsetter Handbag – Pale Pink