Feels like I am always running off to one place or another. This week, I'm off to the beach to spend time with family for some big birthdays. I suppose this style is a little hodge podge but I feel like it's apropos the rainy fall weather in Boston. Comfortable and familiar.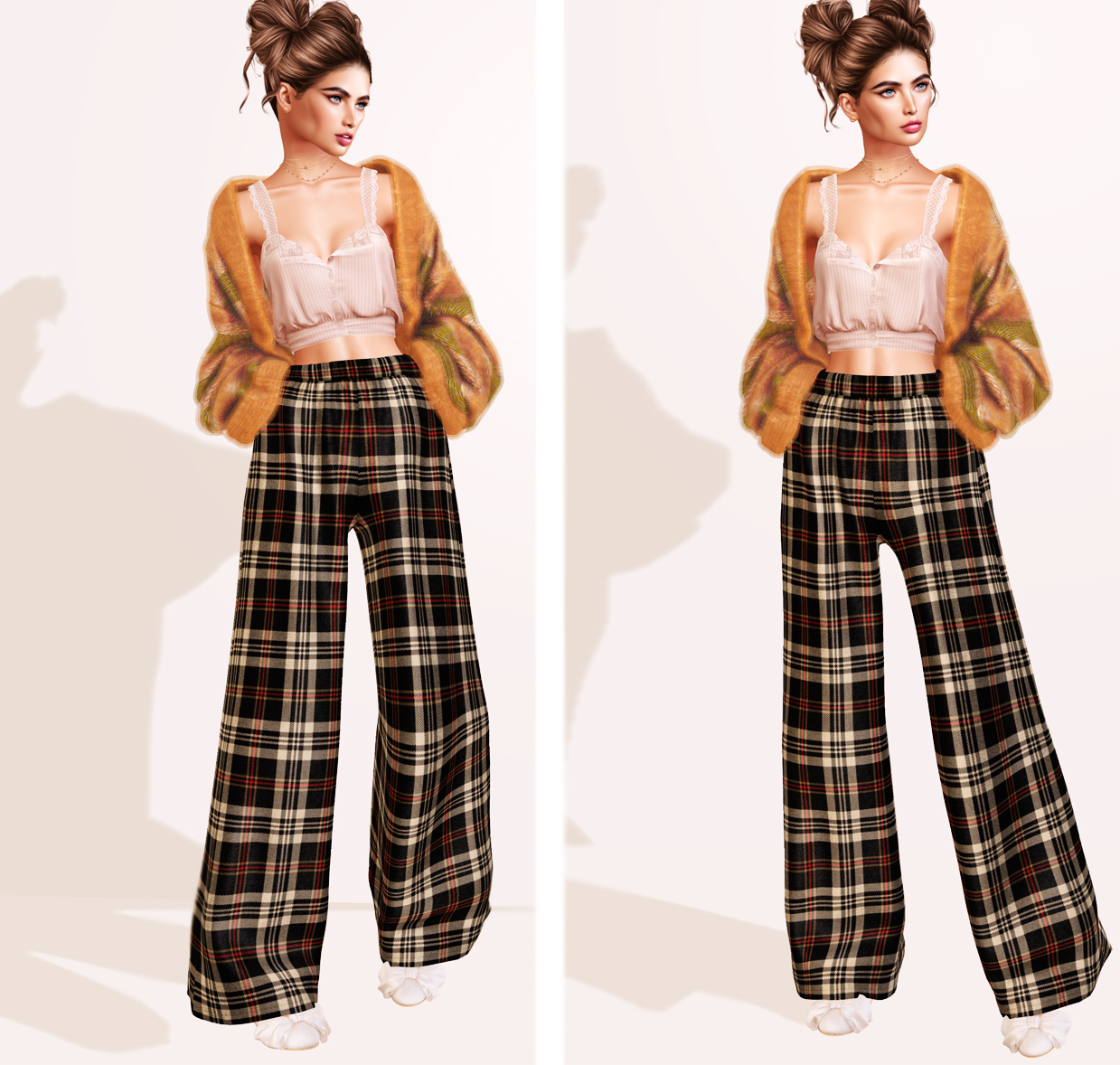 Incidentally, I tried to find these pretty flats from Friday in a darker color but I couldn't find them at the main shop or on Marketplace (in case you're looking for them too). I'd love these in a spicy pumpkin texture (and IRL too).
Back after next weekend.
xoxo
---
i must look better in the rear view
Head: LeLutka Inez
Eyes: AG Mirror **@Cosmopolitan**
BoM Skin: tres beau farah **@Level**
Hair: Stealthic – Makeout
Earrings: (Yummy) Dainty Circle
Necklace: (Yummy) Dainty Layered
Sweater: Dami Ruby Outer 2
Cami: Tres Blah – Lace Cami – Fatpack **@Fameshed**
Trousers: [spectacledchic] Kyle Pants **@Kustom9**
Flats: friday – Reese Flats (Vanilla)