And now for something completely different…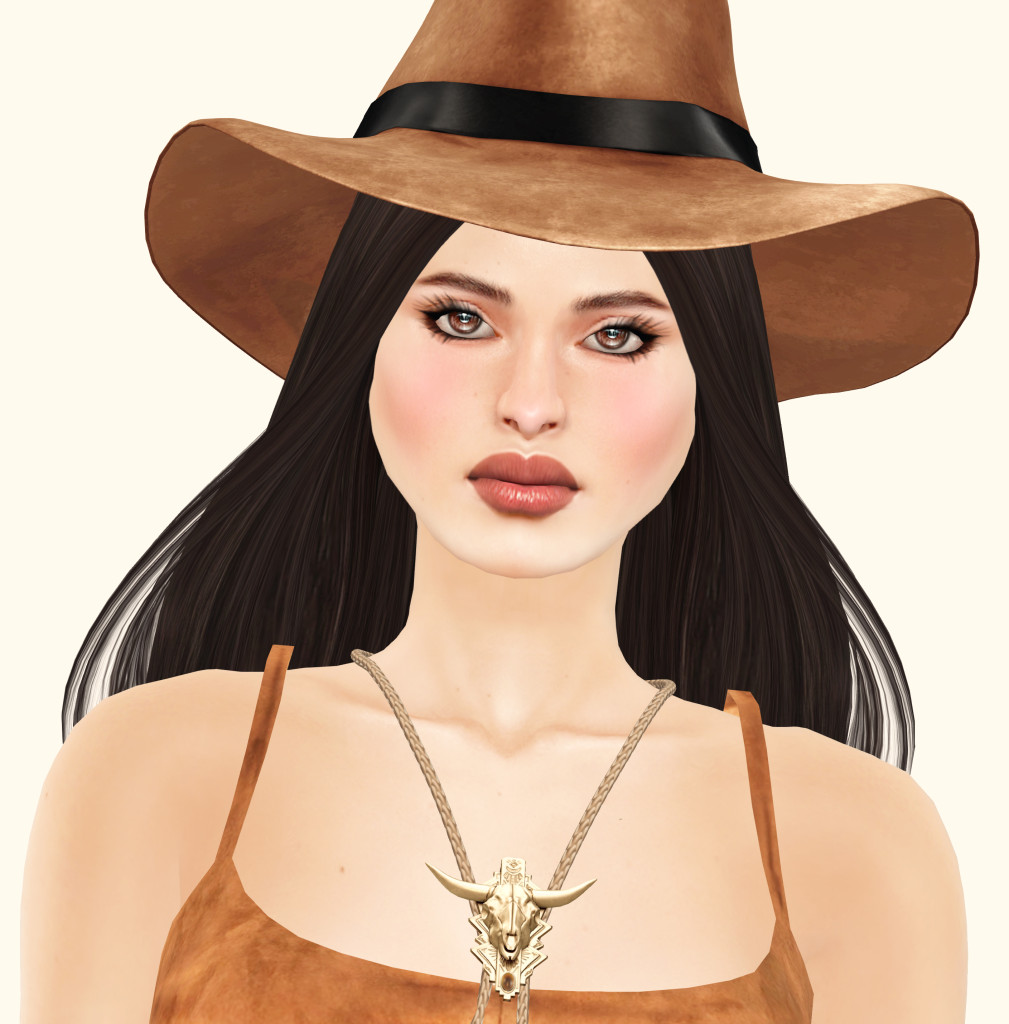 There's a western inspired collection out at Overhigh made up of everything from hats to skirts to ponchos and cloaks. The whole collection is quite good and I'm showing a few pieces here.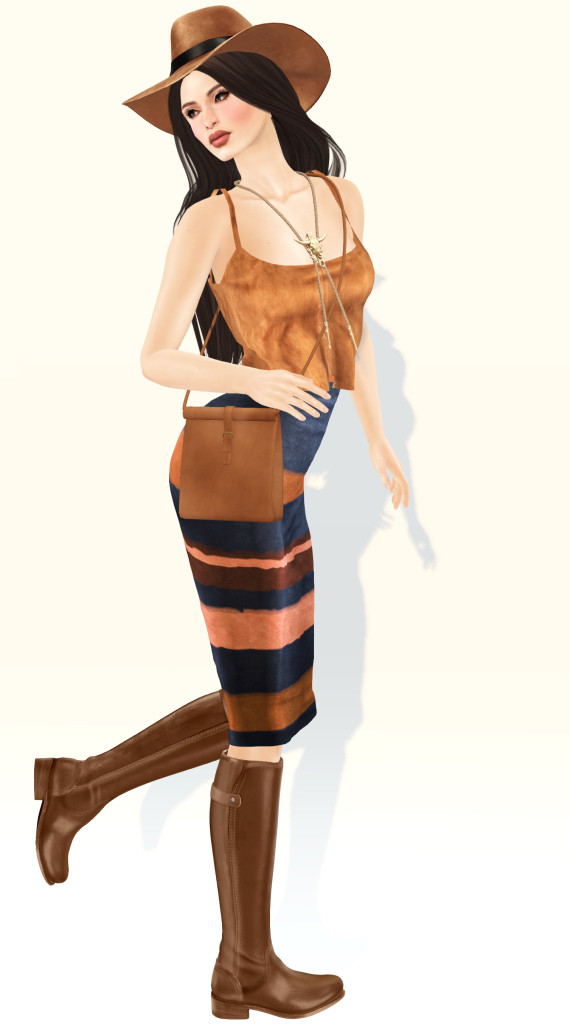 This skirt type was really popular last fall when both Burberry showed a line of Prorsum ponchos on all the celebrities. It's always been popular at Ralph Lauren. I love the colors and while I don't mean this in the wrong way, my horse has a beautiful blanket very similar to this. He does not care, but it's very fashionable on him 😉 The colors here are great and I like that as an authentic dyed piece, it's not perfect. Not too symmetrical and there is fabric "bleeding" in a realistic way. Well done.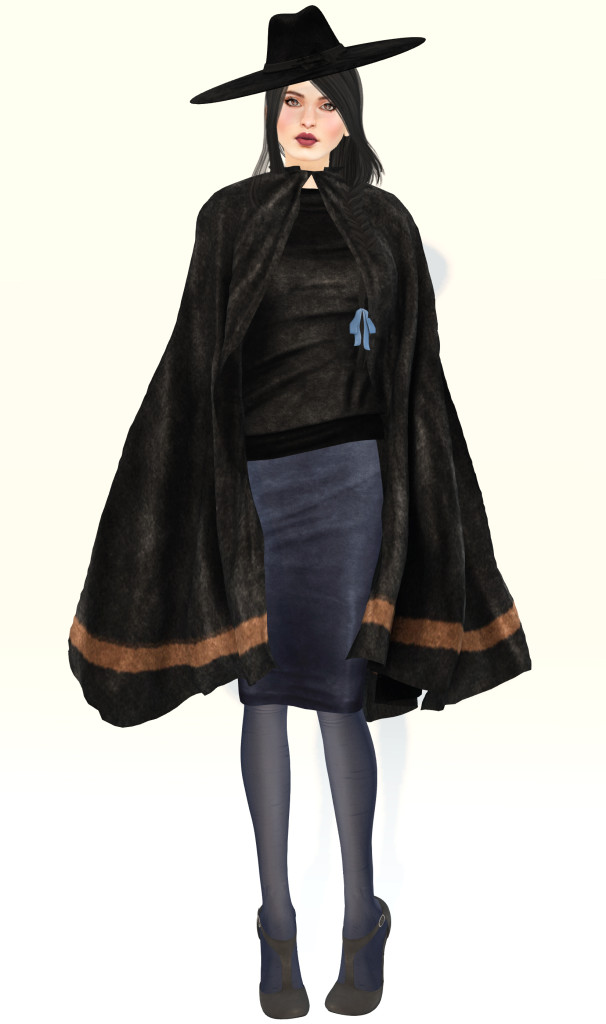 I definitely dig the suede textures and the deep navy color of the skirt here. There are also short skirts (which incidentally do not seem to work with the sweaters), shorter ponchos (very well done), clutches, and all kinds of colorful tops as well. I really didn't have the right boots for the second look so I went for a simple black heel.
The Looks
Skin: The Skinnery Judy (champagne) *New @Skin Fair*
Lips: The Skinnery Judy Lip Intensity 7 *New @Skin Fair*
Hair: LeLutka Vibrato (burnt)
Hat: OVH & Texas Hat. Crem. Nonrig *New*
Top: OVH & Texas Crop Top (caramel) *New*
Skirt: OVH & Texas Pencil Skirt (blue and caramel)
Bag: C'est la vie Soobin bag *New @ TDR*
Bolo: Ison Bull Bolo Tie (gold)
Skin: The Skinnery Judy (champagne) *New @Skin Fair*
Lips: The Skinnery Judy Lip Intensity 7 *New @Skin Fair*
Hair: Oleander Bennet (addy)
Top: OVH & Texas basic sweater (black) *New*
Skirt: OVH & Texas Pencil skirt long (blue) *New*
Cloak: OVH & Texas Unisex cloak (black) *New*
Hat: C'est la vie Pretty Big Fedora
Tights: Izzie's sheer
Shoes: Fri.day Audrey (abyss)