I am such a big fan of Shyla's work at Belleza. There is incredible depth to her faces – particularly around the eyes with flecks of light that are so realistic. Have you seen Amelia yet? She's brand new and stunning. I am showing the pale tone – makeup 9, with gorgeous grey and eggshell eyes. I also added freckles and moles. While it seems maybe unrealistic, I know I am not the only one wishing for appliers for LeLutka.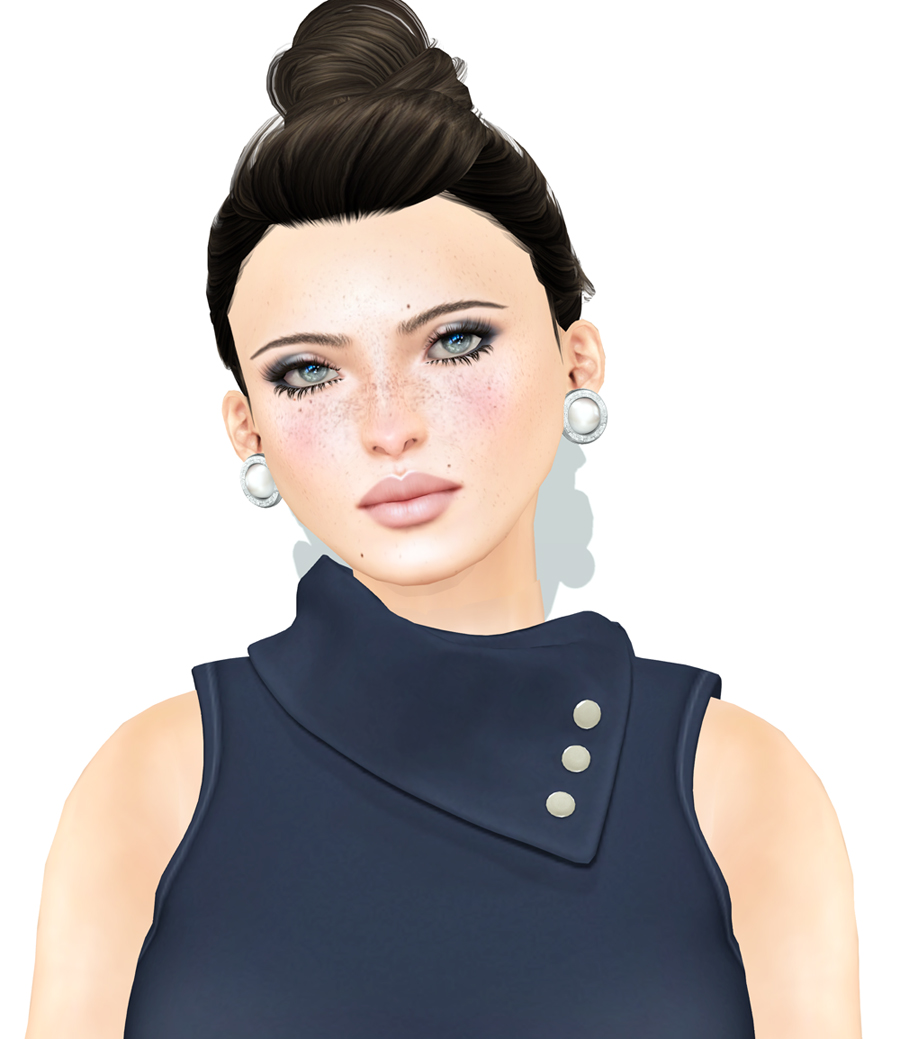 Up until now, my favorite of all time has been Jia, which was released at Uber some time ago. For me Jia was absolutely the perfect mix of ethnicity and grace. I think Amelia is somewhat sweeter but no less lovely. Other recent Belleza beauties include more of Claudia, out now at Uber – only available in the darker tones. I am hoping there are forthcoming updates to the Venus mesh body, which would make it a lot more attractive for me to wear more regularly. It needs updates to the alpha cuts and neck area IMO!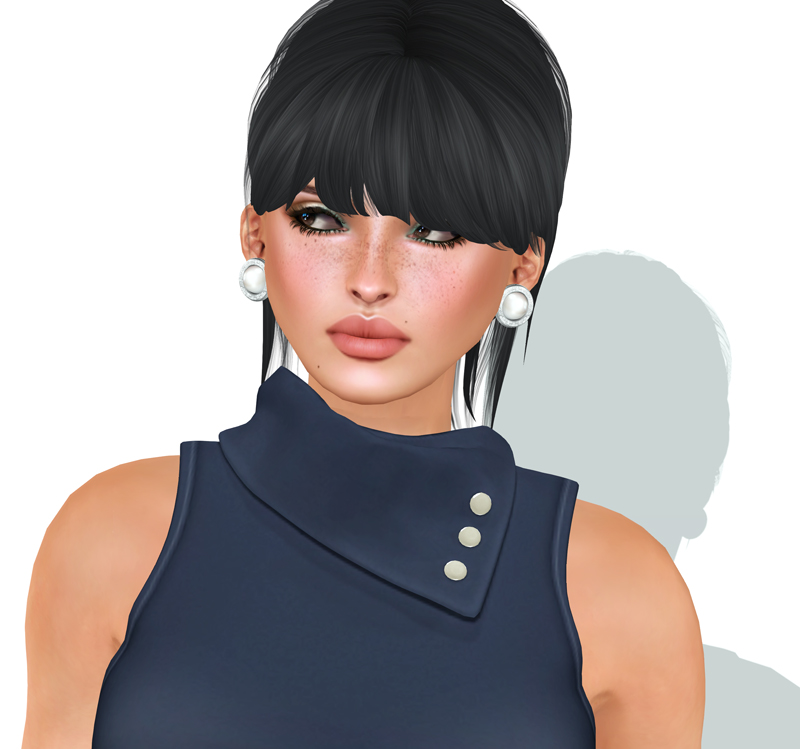 Quick reminder that MyAttic closes in a couple days, so be sure to visit if you haven't already. You can pick up this tailored dress from NYU for example. All items are only $95L.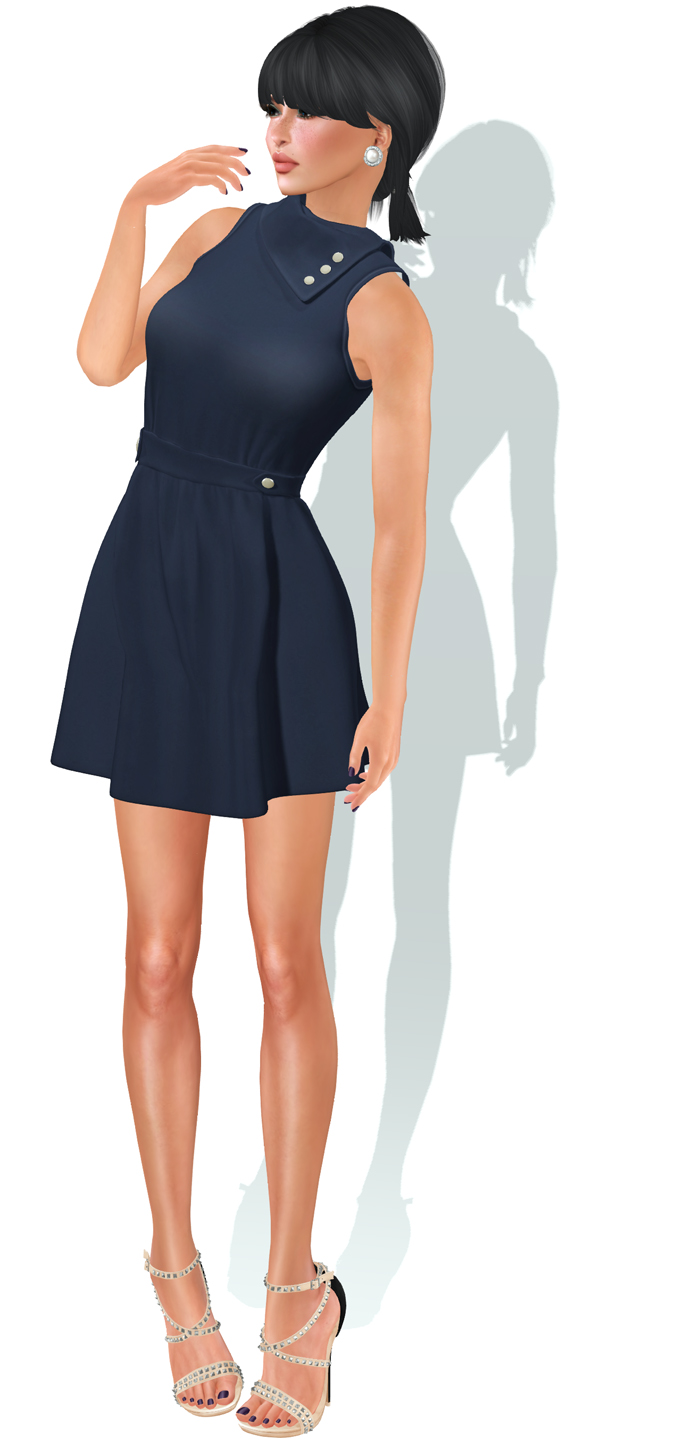 The Look
Body: Belleza Venus
Eyes: [Buzz]
Skin: Belleza Amelia (pale) *new* (shown with moles, freckle tattoos)
Hair: Chemistry Amelia (HUD1)
Skin: Belleza Claudia (sunkissed) *new @ Uber*
Hair: [e] Hilary (essentials) *new*
Earrings: Epoque Pearl Fret (chrome)
Dress: NYU High Collar Dress (navy) *new @ MyAttic*
Shoes: Reign Breakup Pumps (Belleza – fatpack) *new*