An undeniable connection = Chemistry. And Chemistry is one of my favorite hair brands in SL.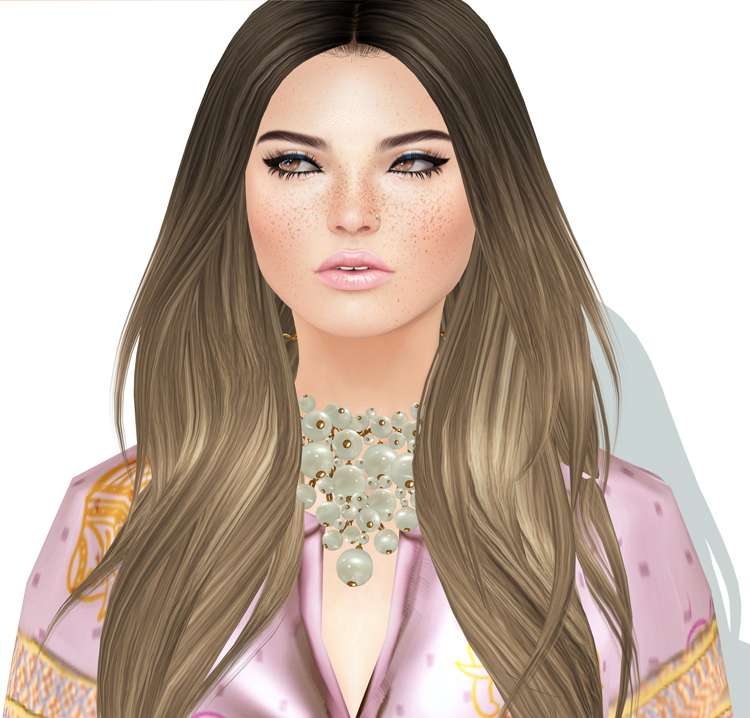 It's a shop that gets less press than it should really, so when you find new releases there, it's like you've found something very special.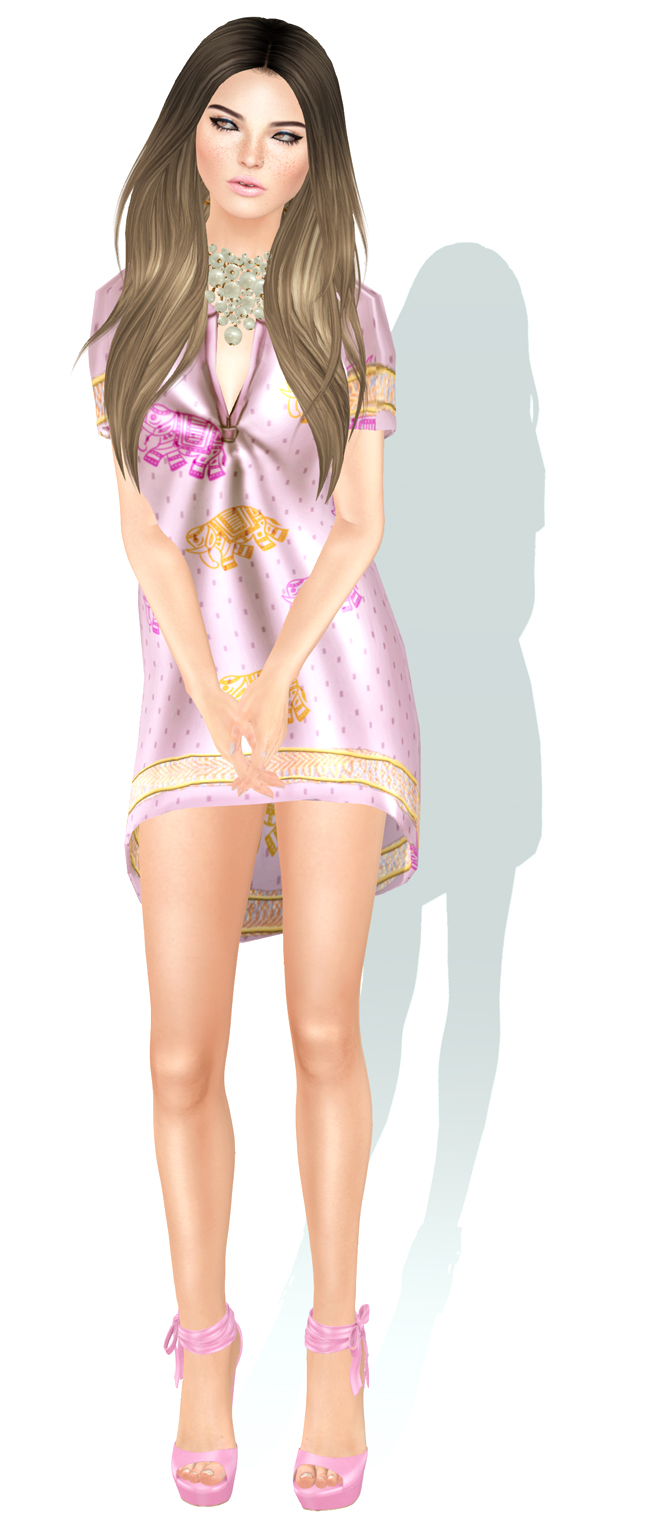 I am also wearing a new tunic from Nylon Outfitters with perfect elephants <3, necklace by Kunglers and a new shoe release from Essenz. I have a bone to pick with the shoe packaging, as you can't get every color in a single. If you want this light pink color for example, you have to buy one of the packs to get it. The pack will set you back $600+L so you're essentially paying for shoes you potentially won't wear if the other two colors don't suit you. I would much prefer to be able to buy whatever single color OR pack I want. I mean, they're shoes, they're supposed to be shopped for as an accessory. Essenz produces consistently beautiful items, so it's not the quality I don't like.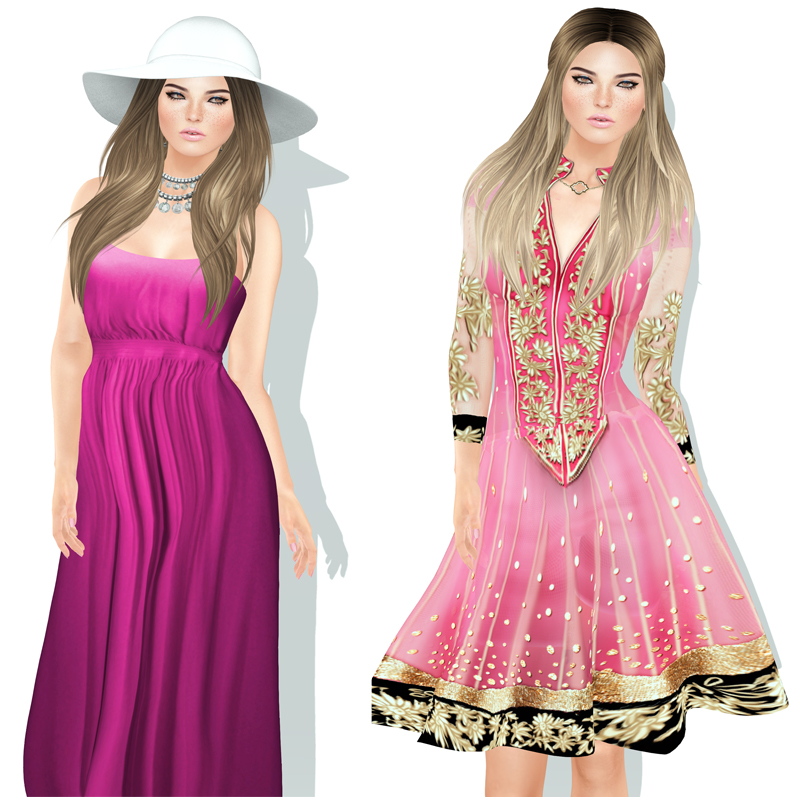 Check Chemistry out at the main store.
The Looks
Head: LeLutka Karin
Skin/Makeups: Glam Affair Avril Freckles (America) + Orchide Lips
Hair: Chemistry Marnie *new*
Tunic: Nylon Outfitters Tunic Dress (elephant) *new @ Uber*
Necklace: Kunglers Perola (pearl & gold) *new @ Cosmopolitan*
Shoes: Essenz Malibu (fatpack 3) *new*
Hair: Chemistry Sophie *new*
Dress: Nylon Outfitters Couture Saree (pink) *new @ Uber*
Necklace: Cae Marrakech
Hair: Chemistry Marnie *new*
Hat: Chemistry *new*
Necklace: Meva Coins Necklace (silver) *new @ Cosmopolitan*
Dress: Glam Affair Sophie (fuchsia) *new @ Uber*