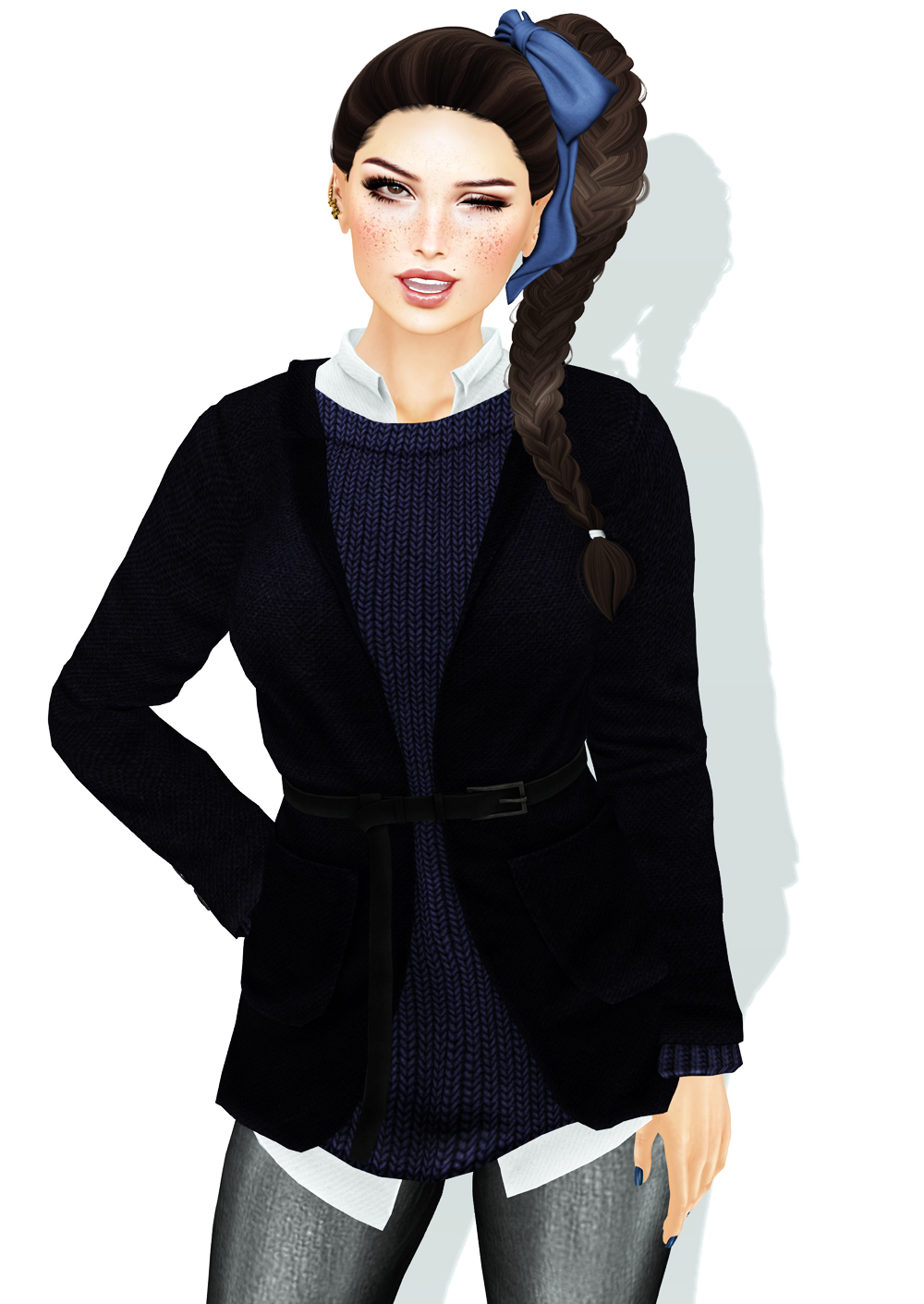 It's that time again. Every quarter (three months), I go through my inventory for the Great Quarterly Inventory Purge and pick out my personal favorite hairs of the previous quarter. I meticulously go through and delete items in my inventory that I can't see reusing. Why? Because I like to keep my inventory tidy and compact; very unlike the first time around SL. I generally only keep items that I can reuse at some point. I actually do this for every major category in my inventory, but hair is the easiest to start with.
So without further ado, my top hair picks from the previous quarter are…
In all of my pictures I am wearing new Catwa mesh head appliers from Lara Hurley, one of my favorite skinners. The Christy appliers for the Jessica head come in every Lara Hurley tone (I am showing pale) and feature loads of options for eyebrow colors, freckles, beauty marks, lipsticks and eyeliners. They're fantastic. Go buy them.
I keep far more than just these 10 great hairs of course. I just use these as the benchmark to measure all others. BTW, any hairs that have survived each purge are also safe from the next purge. If I kept them once, I pretty much keep them always.
All hair credits are included below!
Head: Catwa Jessica (v 4.1) *new*
Appliers: Lara Hurley Christy (pale) *new*
Ears: Mandala Steking
Hairs (in order of appearance):
+Spellbound+ Nymphet
Entwined Abella
Elikatira Zanna
Elikatira Lalora
Catwa Bree
enVOGUE Evelin
Tableau Vivant Koca Hair/Hat
Magika First Light
Blues Jade
Mithral Ectoplasm
Clothing:
Jacket: Aphorism Autumn Jacket Black *new @ TSS*
Jeans: OVH Up Jeans (grey)