Later this week we officially enter the "holiday season." In the US, Thanksgiving is brazenly unapologetic about kicking off the countdown to every kind of excess as we hurtle toward Christmas and year end. We are harried, stretched, stressed – trying to please everyone in every way. Or perhaps I'm projecting. Thankfully, I'm learning to live a bit more in the here and now – and I'm especially thankful for family, friends, my animals who I live for, and also this creative platform that affords me a path to express myself through beauty, fashion and decorating – all shared RL passions.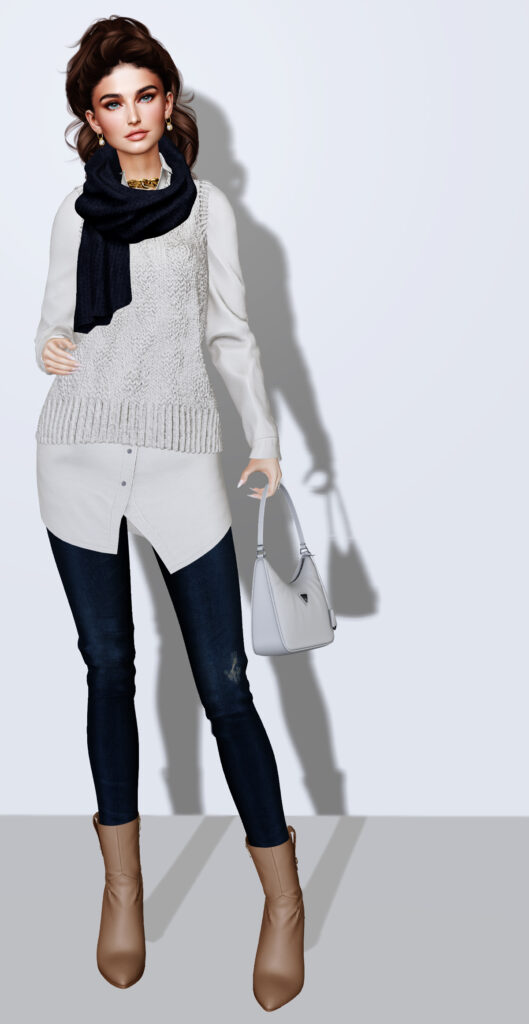 There's not a lot to this style at first glance but I'm absolutely obsessed with the newest BoM skin from Insol @Kustom9. It reminds me of the avatar behind Cake (hair & skins) of FNKY Cake from the olden days in SL. Her avatar was so memorable visually. Anyway, I love it and have it in several tones. I'm also enjoying a sweater vest "dress" from ISON that I clearly didn't wear that way. For me it's better with jeans, though I would have preferred a straight leg option. Unfortunately this vest silhouette didn't lend itself to that look.
Before I go, I'm also very thankful for you – the few or the many – who read my ramblings and/or enjoy the styles I catalog here. I'm sincerely grateful in every way.
xoxo
---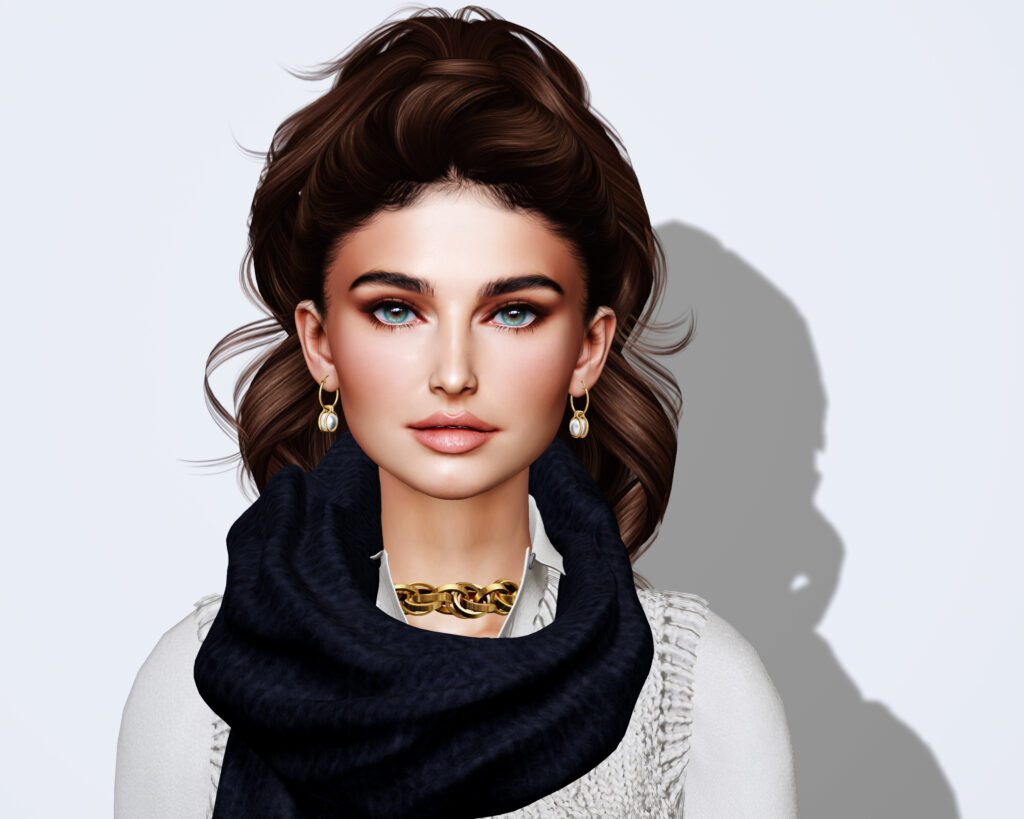 Thankfully
Head: LeLutka
Eyes: Tville
BoM Skin: Insol: face Addy, tone 'Creme' Lelutka EvoX /dark brows **@Kustom9**
Hair: DOUX – Katerina Hairstyle
Necklace: LaGyo_Levie Collier **@Kustom9**
Earrings: ARNAUD HAUS Lustrous Set Earrings
Sweater/Shirt: ISON – elena sweater dress
Scarf: tres blah– Oversized Scarf
Jeans: Jeune by Rowne.Madison High Rise Jeans
Boots: TETRA – Horizon boots
Bag: "Off-Line" x "Stassie" Bag / White **@Collabor88**