I love a good oversized blazer. IRL I actually prefer it to be just slightly longer than my skirt when worn open…as you do. Even though this SL blazer is just a smidge shorter, it has the perfect oversized fit for my avatar.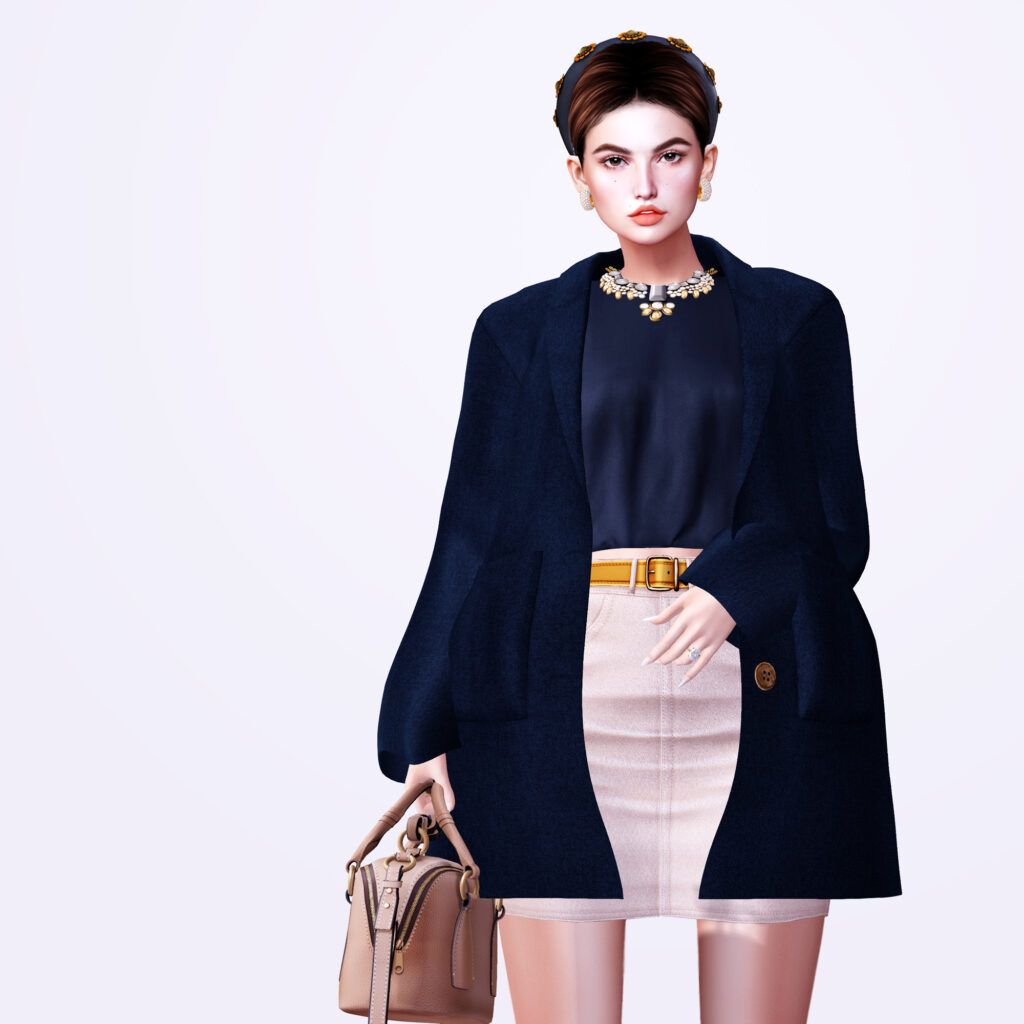 Like you I bet, I got home from the long Thanksgiving weekend and went absolutely HAM at "Black Friday" sales. Thank goodness most were still on even Monday, so I could pick up fatpacks I had been eyeing, body skins I was missing since I switched to Legacy Perky, and even some home decor. Mission accomplished. The blazer isn't the only thing oversized right about now…my inventory has crossed further into bloated territory despite being well-organized.
By the way, this necklace is from the now shuttered Fishy Strawberry and it actually inspired the whole style, right down to my belt buckle. You can find similar pieces from brands like Mandala and Minimal.
xoxo
---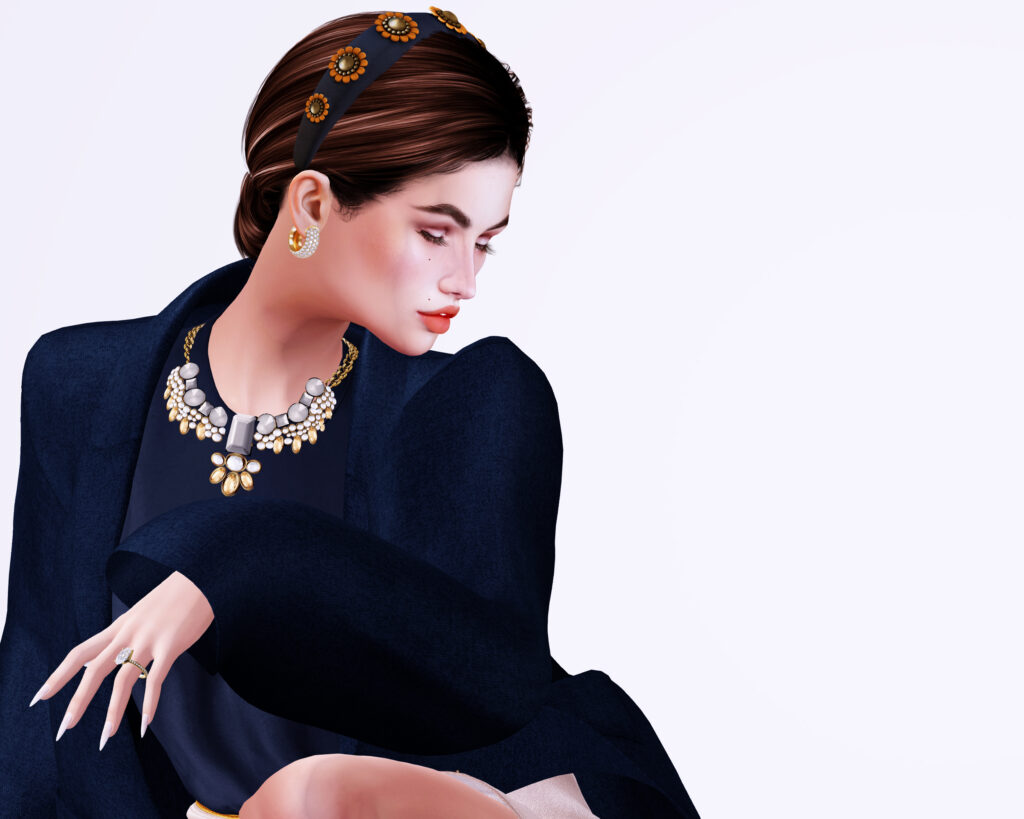 Oversized
Head: LeLutka
BoM Skin: Lara Hurley– Tini face **new**
Eyebrows: Nuve. Hailey Eyebrows brown
Lipstick: Top1Salon Powder P2
Hair: Stealthic – Dice
Headband: MIURA – Estefania Headband
Earrings: [POM] Nora Hoop (Gold)
Necklace: Fishy Strawberry Sissi Necklace
Top: Rowne.Zim Crop Tee – Deluxe.Legacy Perky
Blazer: [spectacledchic] Lucas Blazer (F size 2) **@K9**
Skirt: (fd) Luxe Denim Skirt – Cream **@C88**
Heels: DEAD DOLL – MaryJane Shoes – Fatpack (Legacy) **@Anthem**
Bag: ryvolter :. Daria Leather Bag (hand) – Tan
Ring: (Yummy) Duchess Ring