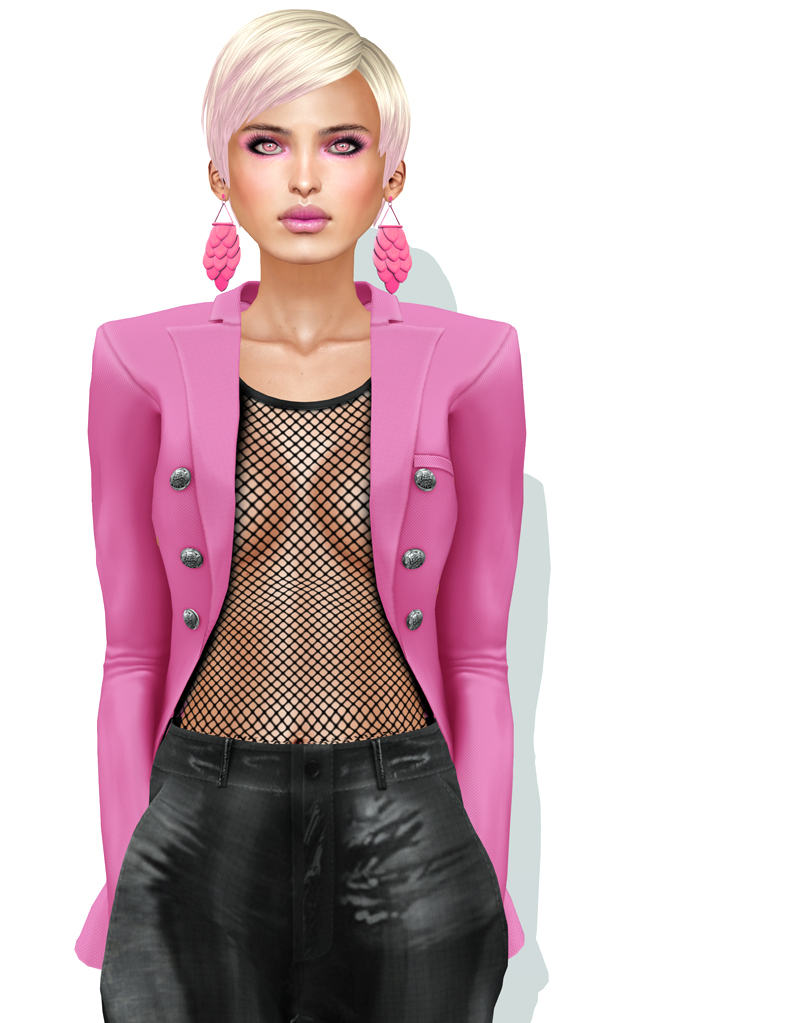 Splashes of color everywhere. I love this look from David Heather. The arms are fixed in the pockets, which creates a nice streamlined look in photos but can be a little awkward just shopping around. I'm also wearing eyeshadow from Angelica, found at the Wayward Hunt (the Angelica mainstore is one of the most lovely I have seen in SL btw…I didn't want to leave it!). So this is a compilation of colors that spoke to me.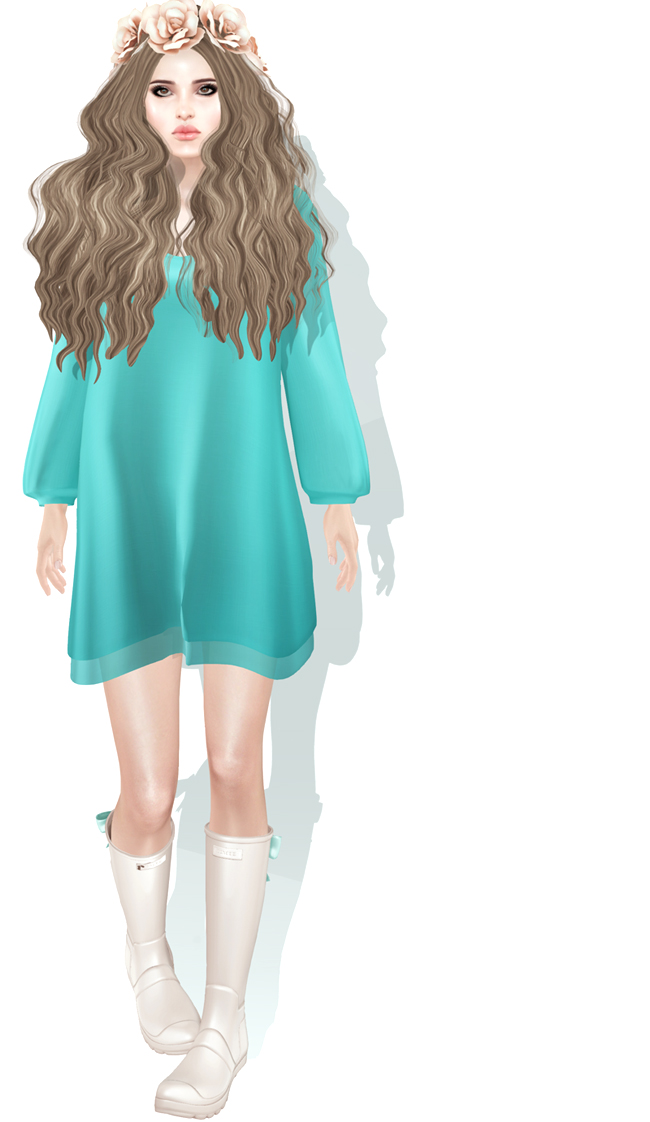 This beautiful sea color on the dress from Pepe is so striking and I just adore the rainy day boots from Vincue with the perfectly placed bow in the back.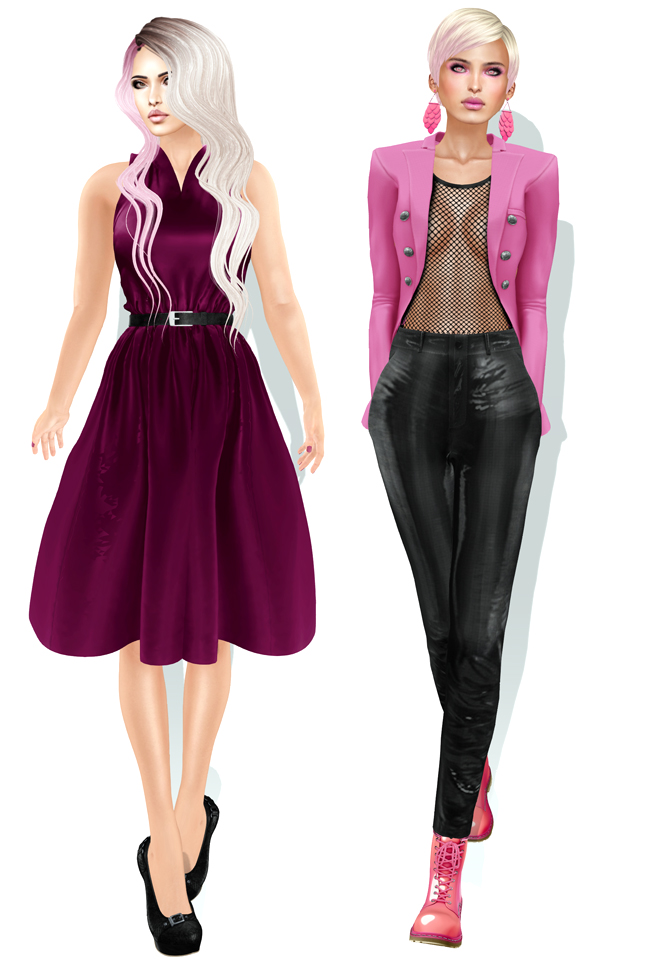 The beautiful wine colored dress from Lumiere is absolutely gorgeous. The satin texture is incredibly realistic and the entire look is so pretty.
I would have had another lovely dress included that is offered at Kustom9 from Black Blank in absolutely amazing colors but the dress was only for Slink Physique apparently, although there was absolutely nothing on the ad that would tell you that. Things like that should always be listed on the vendor ads so you don't purchase without understanding what you're actually buying IMO. However, ultimately it was my error to not see what was included in the package as I clicked "buy" since there was no demo.
The Looks
Skin: The Skinnery Cristy (toffee 7)
Eyeshadow: Angelica Eyeshadow Springfresh (pink) *@ The Wayward Hunt*
Eyes: [buzz] Moka (princess) *new @ Kustom9*
Hair: Chemistry Min2
Earrings: ANE Afoil Earrings (mono pink) *new @ Kustom9*
Suit: David Heather Melbourne Suit (pink) *@ Collabor88*
Boots: GizzA Pop Boots (pink)
——–
Skin: Birdy Sienna (pure)
Lips: Birdy gloss (raspberry)
Eyes: [buzz] Moka (chocolate)
Hair: Tableau Vivant Foxtrot *new @ Kustom9*
Flowers: Ariskea Darcy (quarter of bliss) *new @ TLC*
Dress: Pepe Serenity (sea) *new @ TLC*
Boots: Vincue Rainy Boots (sand) *new @ IDK*
——–
Skin: Egozy Tahliah (pale – soft)
Eyes: [buzz] Moka (chocolate) *new @ Kustom9*
Hair: Olive The Sasha (streaks) *new @ IDK*
Dress: Lumiere Apparel Cycle Dress (violet) *new @ TLC*
Shoes: Eudora 3D Lianna Pumps (black)