"Rabbit, Rabbit!" I'm SO superstitious so I try to remember to say "Rabbit Rabbit" before anything else on the first day of every month. I did that today. It can't hurt, right? Incidentally, I took this snap a week ago. I just didn't post it until now. Lots on my mind! How about you?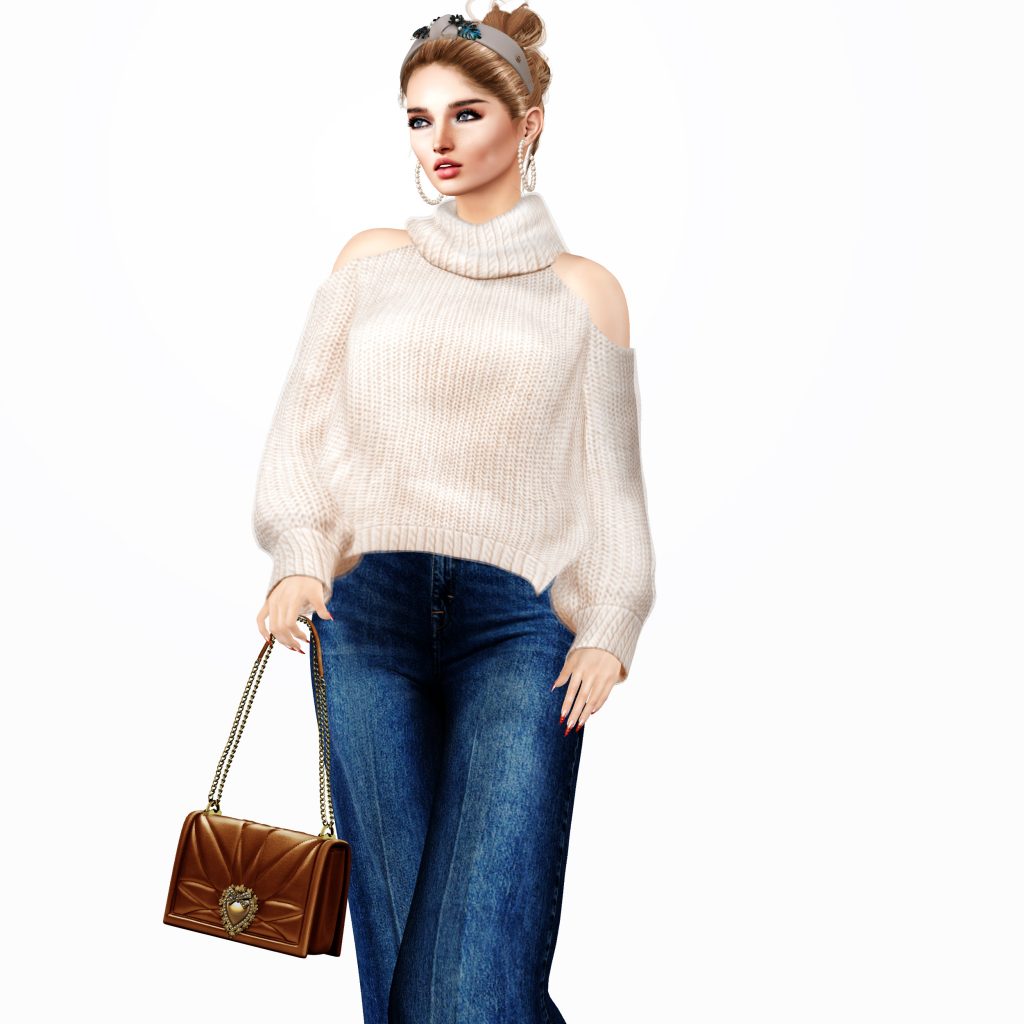 Getting down to business. I love this skin from Nar Mattaru a whole lot (thanks, Grazia), although it's pricier than most skins I buy. The body skins are also quite expensive for just one tone, too. However, you get a lot of extras (freckles, dimples, blush, contouring) and several brows with each BoM tone pack and the dimples alone are pretty much perfection. I think I will just wear it for a long while and then put it straight into my favorites folder for LeLutka mesh heads.
I am also wearing new eye makeup from my fave alaskametro. This is one of the only things I picked up at Uber. I was definitely not feeling much of what was there. Maybe I will feel more like shopping after the election?!?
xoxo
---