Next up from my Skin Fair haul is from MILA. I chose the darker eyebrow version on Josefina, as I prefer a strong brow, but there's a lighter version too. I also added back the moles from my recent Belleza blog which remind me of my favorite Skinnery ones from years ago. The lead of my look though is new from ELIKATIRA. I started with the new Zarina hair and the rest of the look just followed.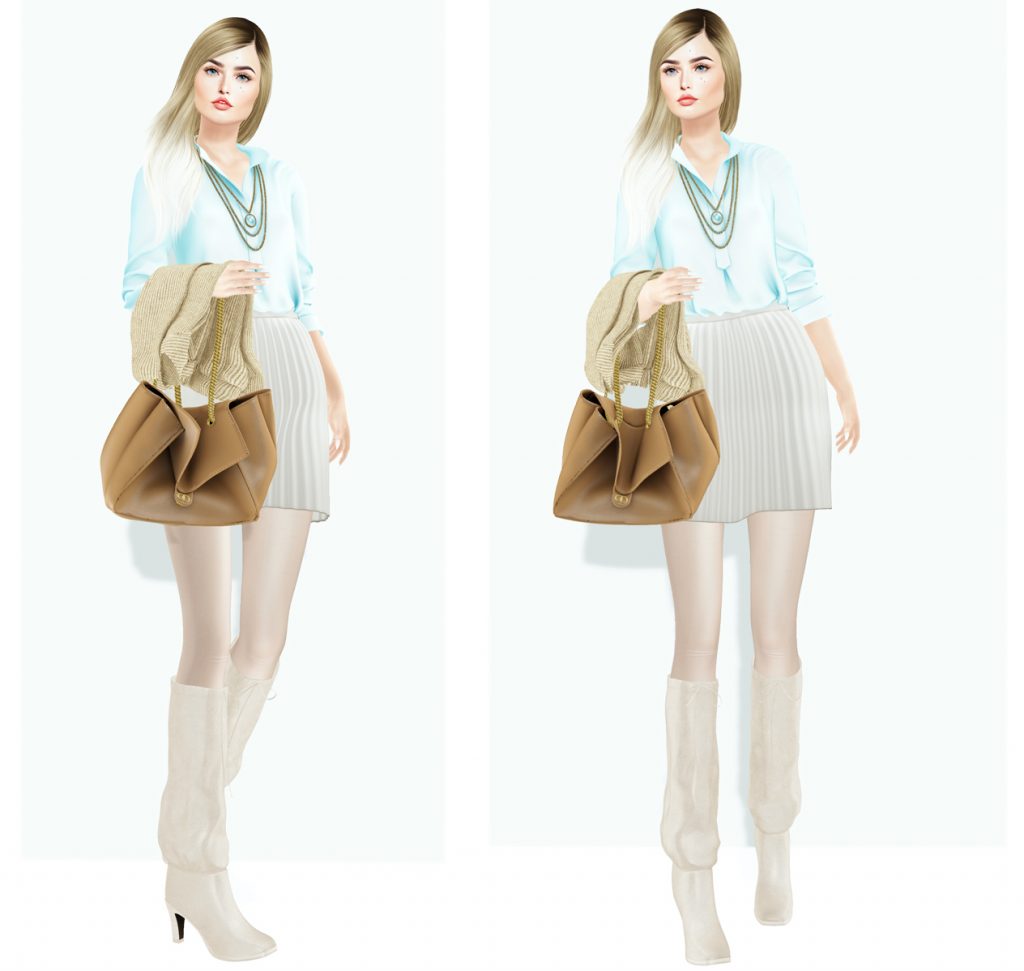 In fact, I dug through my virtual closet to find these unique boots again. Thigh high ones would have changed the whole intent of the look. I like where I ended up very much.
Skin Fair ends tomorrow (I think). Yikes! Hurry up, Waldman!
xoxo
---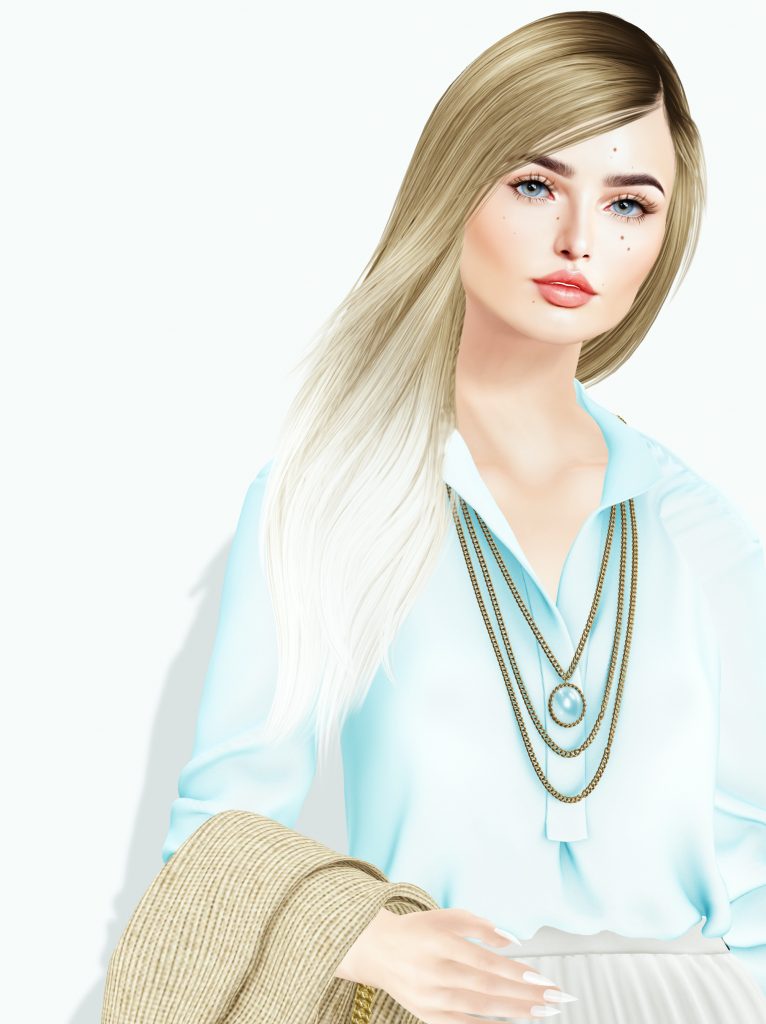 Credits
Head: LeLutka Inez
Hair: ELIKATIRA Zarina **@TheFifty**
BoM Skin: MILA Josefina **@Skin Fair**
Moles: Belleza (included in Kira skin pack) **@Skin Fair**
Blouse: Bauhaus Giulia Shirt / Petite – Azure
Bag: [DDL] Millon (Camel)
Skirt: NYU – Accordion Pleated Skirt, Beige
Tights: Izzie's Tights
Boots: Bueri – "Jade" Glossy Mid-Heel Knee Boots