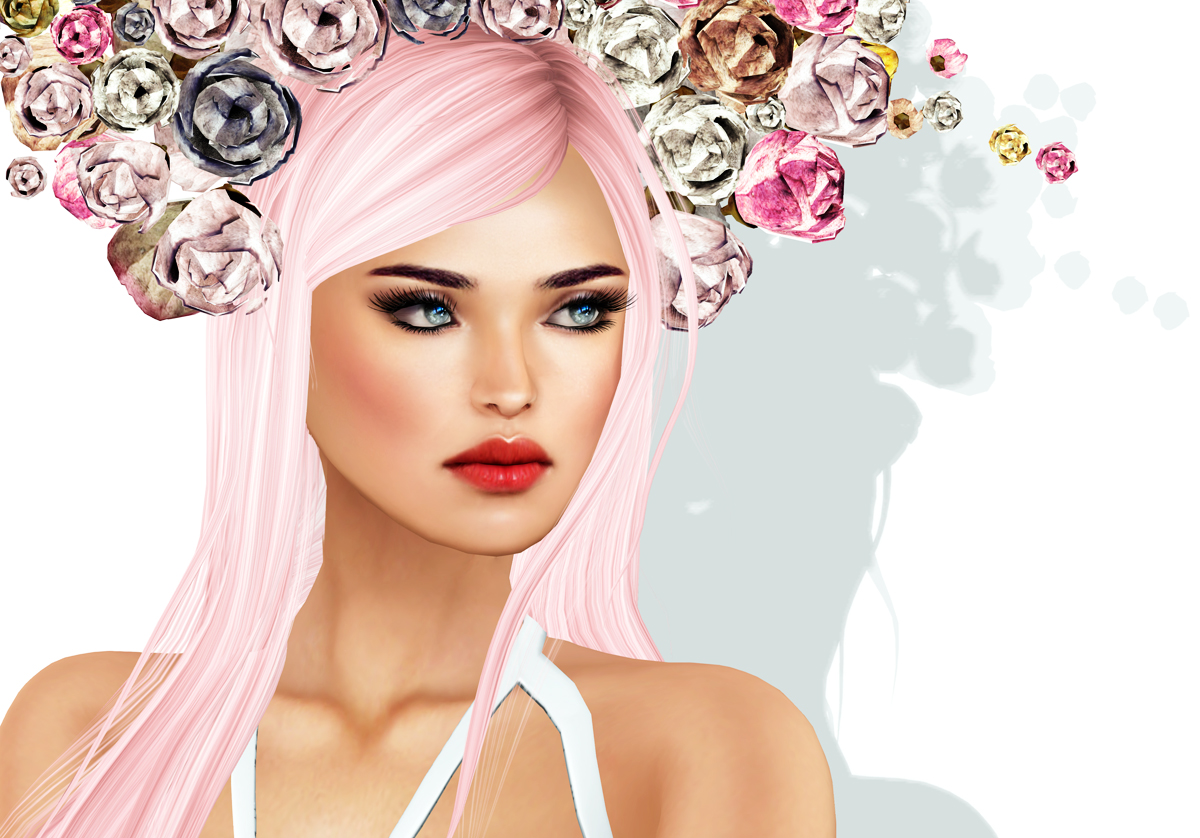 I am showing two new system skins from Lara Hurley, Dani and Rie. I still get really excited when a skinner I love puts out new system skins. Until we can all have custom mesh heads or there are more ways to customize the mass market options, there's still the potential "I look like everyone else" factor. I believe that these two skins are/were available for a steep discount but only through Skin Addiction's Black Friday Weekend group. You can still get them for full retail in Lara's main store even if you're not a member of that group.
This pretty headpiece that I would never be able to wear IRL is another beautiful gacha item from LODE @ The Chapter Four where you can also find the earrings below from LaGyo <3
I rarely wear gowns of any kind in SL but when I do, I mostly wear white. Maybe I wish to be a bride or something ?? 😉 This new one is by Baiastice and will be available at TLC for December. I paired it with the second skin I mentioned from Lara, Rie shown in the pale tone.
xoxo
Skin: Lara Hurley Dani (dark) *new* (first picture shown with all included tattoos, second with none)
Hair 1: Elikatira Iria *new @ Cosmopolitan*
Hair 2: Entwined Alice
Headpiece: LODE Head Accessory (balts – candy) *new @ The Chapter Four*
Dress: Pixicat Malignant Dress (white)