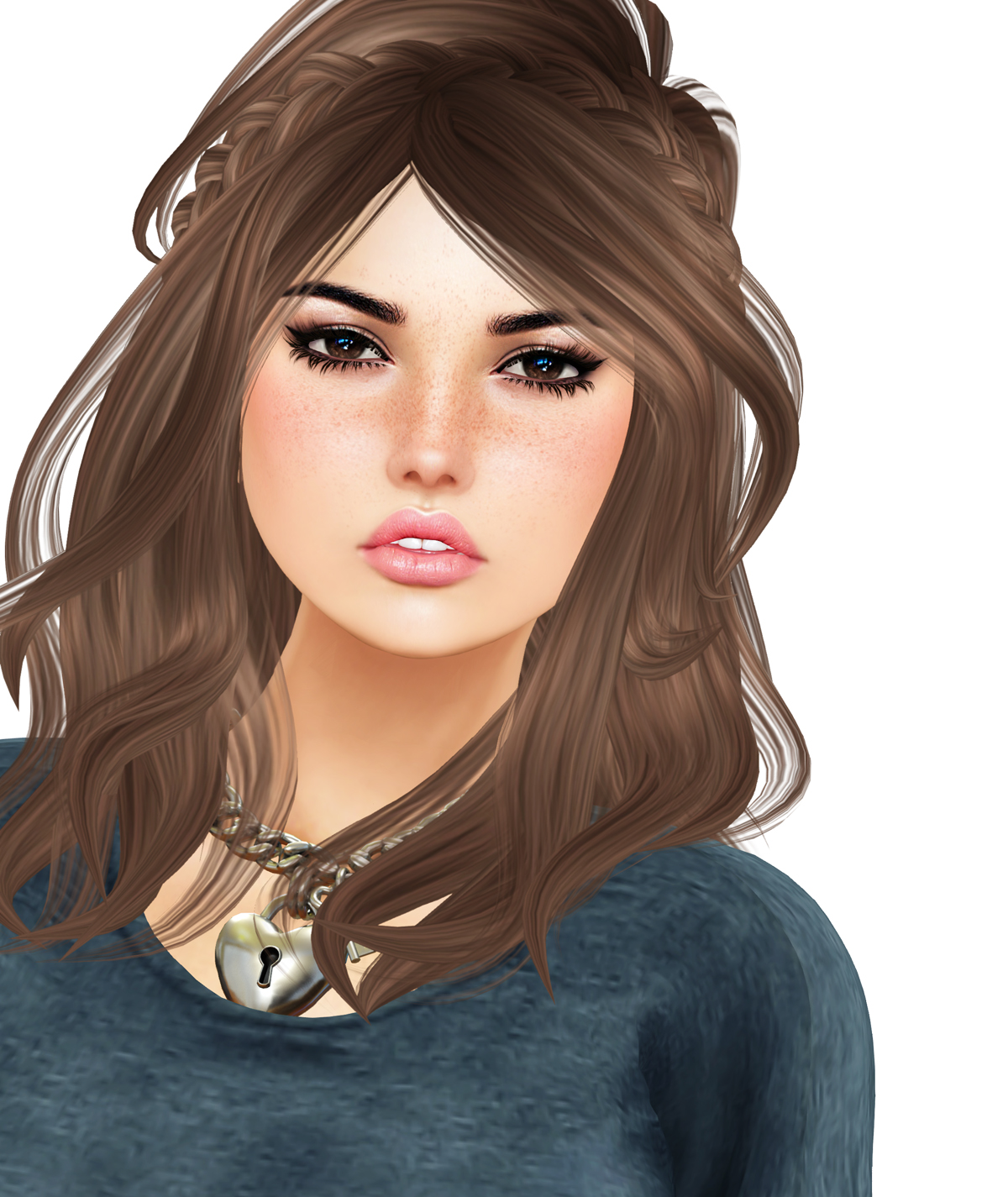 One of the most interesting things happening in the mesh head market is the wave of new appliers coming out for different heads – including those from Genesis Lab. That brand is arguably making the most noise at the moment, with frequent releases and very accessible entry points via gacha and group gifts. One of my favorite skinners to capitalize on the applier market is Lara Hurley. I love her faces and subtle makeups. Plus, she does some of the best freckles on her system skins and her appliers.
Lara released appliers specifically for Genesis Lab's Julia head. If you remember, Julia was a gacha-only head a few Kustom9s ago. It's an interesting choice to make appliers for considering it's gacha-only, but then again, a very smart one. Not everyone is going to own Chloe, Marie or Jiang (my favorite), but nearly everyone has tried Julia for $100L. I would guess we're going to see a lot more where these come from.
The Nina appliers come in all usual Lara Hurley tones (I am showing midtone) with a choice of eyeliner or clean for $700L each (I would have liked them to come together honestly – there are no options for the eyes at all – that's just how the head was designed). The Milky tone actually has three base skin choices, with an "Asian" look in addition to the eyeliner/clean versions. Each applier has 5 different eyebrow colors in a freckled or clean version.  You can also pick up lip colors for each tone for $200L for 10 colors, which I would highly recommend. Be sure to use the lips mask that you should have from your Julia purchase, or you won't be able to see the color changes. If you don't have it, you can pick it up next to the machine in the Genesis store.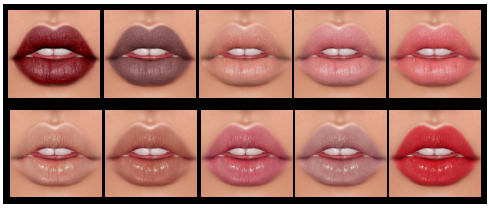 These are very young looking appliers, so if you like younger looks, this is a good option to extend the use of your Julia head. I find the way Genesis Lab packages heads to be a little odd, with so many different pieces and HUDs you have to attach or use, particularly with the gacha heads. But it's an easy head for everyone to try and you can still get it at the main store. I highly recommend Lara Hurley appliers for both LeLutka and now Genesis Lab products.
Body: Maitreya Lara
Head: Genesis Lab Julia
Eyes: [buzz]
Appliers: Lara Hurley Nina (midtone/eyeliner) + Lip colors (midtone)
Hair: Magika First Light *new*
Necklace: Yummy Chunky Heart and Key
Shirt: vive nine Willa Tucked Tee (navy)