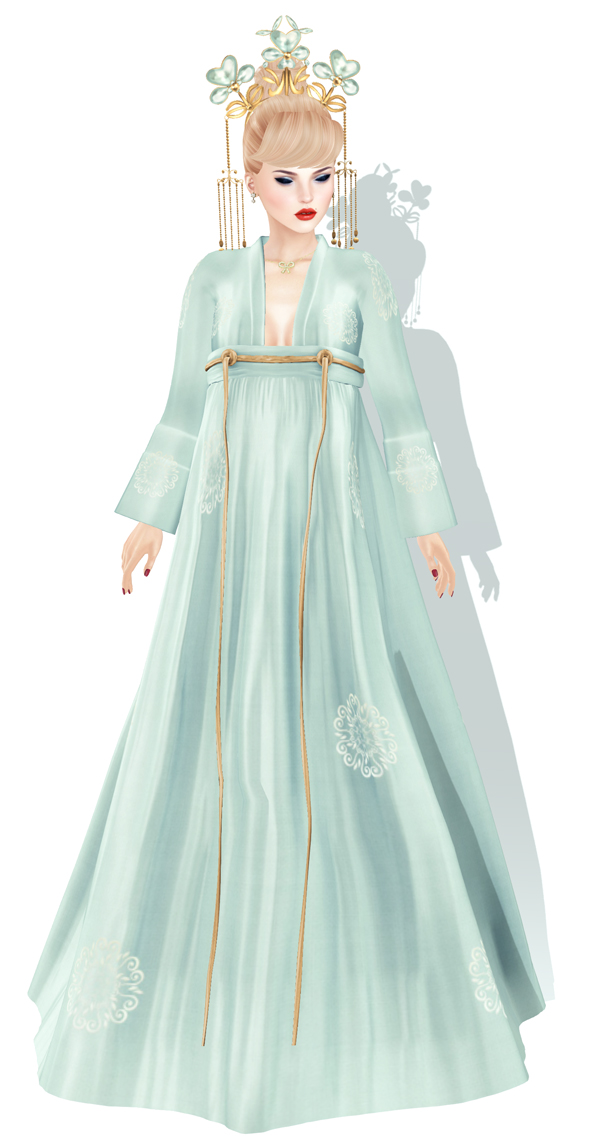 Like many of you I am sure, I have spent a couple days hunting around the various fantasy events. It's true I mostly stick to stylings I am comfortable with but I will always collect beautiful pieces, regardless of period or style. I find this dress and headpiece by Zenith to be remarkably pretty. This is one of the commons, which comes with matching headpiece. I love that even if you don't get blessed with a rare, you still have something exquisite to show for it. Gorgeous.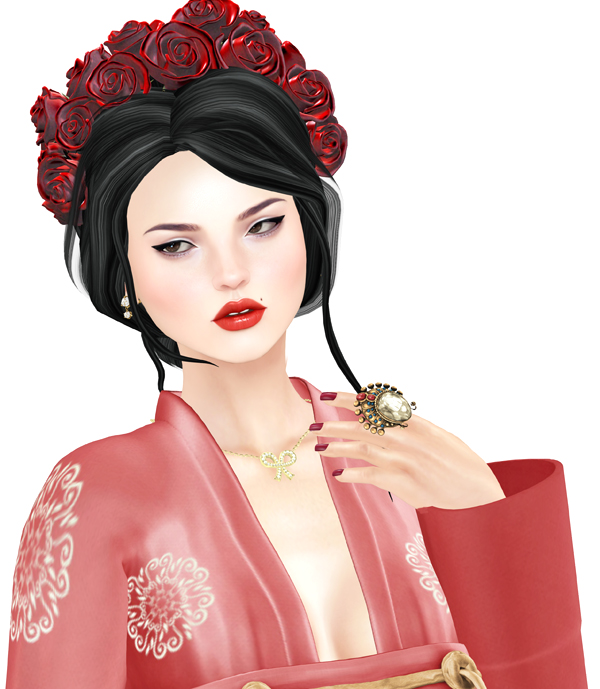 I also visited LODE's inworld store for the first time. I have feasted on the gachas at various events, but if you haven't visited the shop, you really should. Such beautiful pieces to be had.
That's all I have time for this morning but I hope it's a beautiful Sunday wherever you are!
The Looks
Head: LeLutka Stella
Skin/Makeups: Lara Hurley Alena (milky) *new*
Hairs: Entwined Bella and Elinna
Headpiece: Zenith tou shi (sky) *new @ Fantasy Gacha Carnival*
Dresses: Zenith Cairen (sky and cherry) *new @ Fantasy Gacha Carnival*
Necklace: L&E Forget me Not (gold)
Earrings: Yummy Double Diamond Studs
Ring: Zenith Farewell My Concubine II (golden)
Roses: LODE Mexico Roses (red)