My avatar looks so cute with bangs, whereas her RL typist looks positively porky with the same. Anyway, I love this new hair from Monso. I picked it up at Fameshed, along with a gift headband – but then switched that out for this slightly older woven beauty from LaGyo, forever my digital accessories atelier. However, the main accessory I draw your attention to is this beauty of a little bag.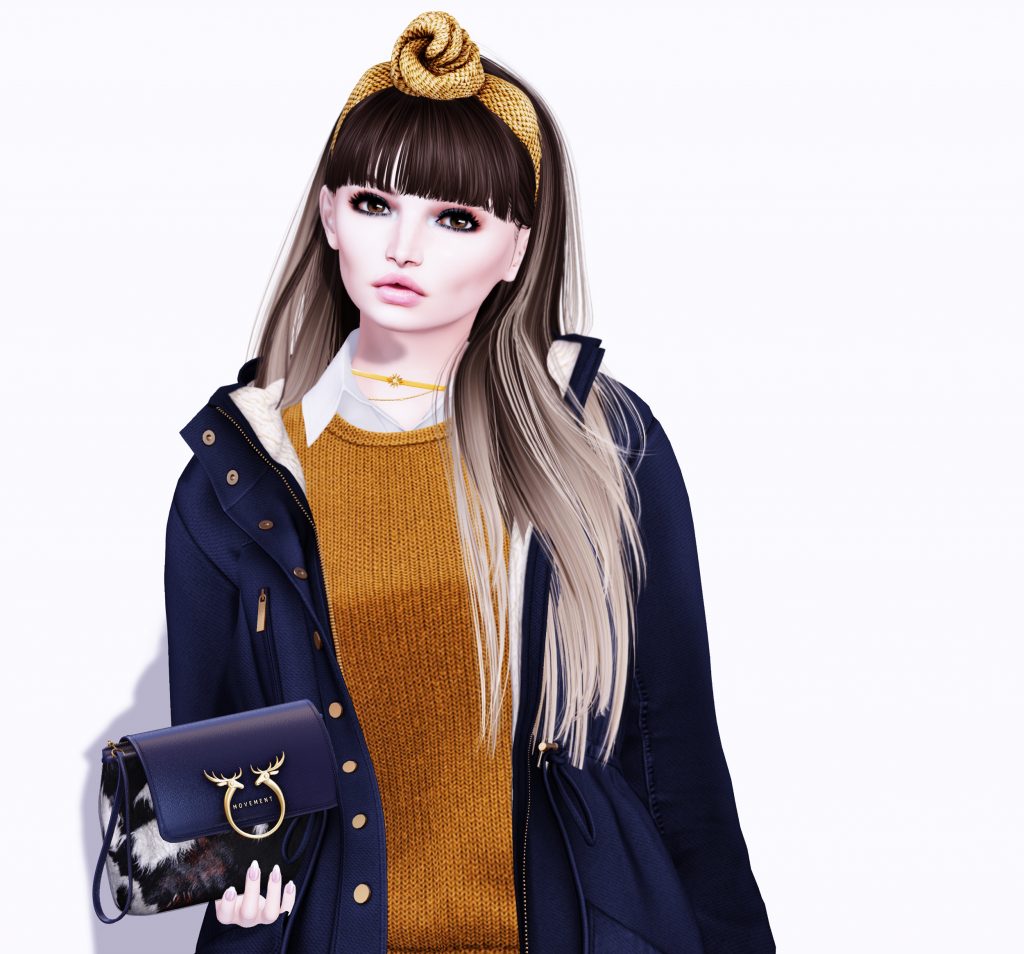 I saw this pochette at Anthem and picked it up in only one color to start because there was no demo – and my big worry with SL bags is typically what kind of poses they come with. It turns out this bag comes with two versions but only one pose, which is somewhat like, "Do you notice my bag that I'm displaying for you? Let me show you my bag."
I didn't investigate if I could add my own pose because…I have no interest in cobbling things together at this point in my SLife. I like to plug and play. So, I skipped the Fatpack because I probably won't reuse a bag with only this slightly awkward pose as much as I would have otherwise. But the bag itself is absolutely delightful. Especially in the faux calf option. Love it. Would enjoy it IRL. Probably will pick it up in white too.
xoxo
---