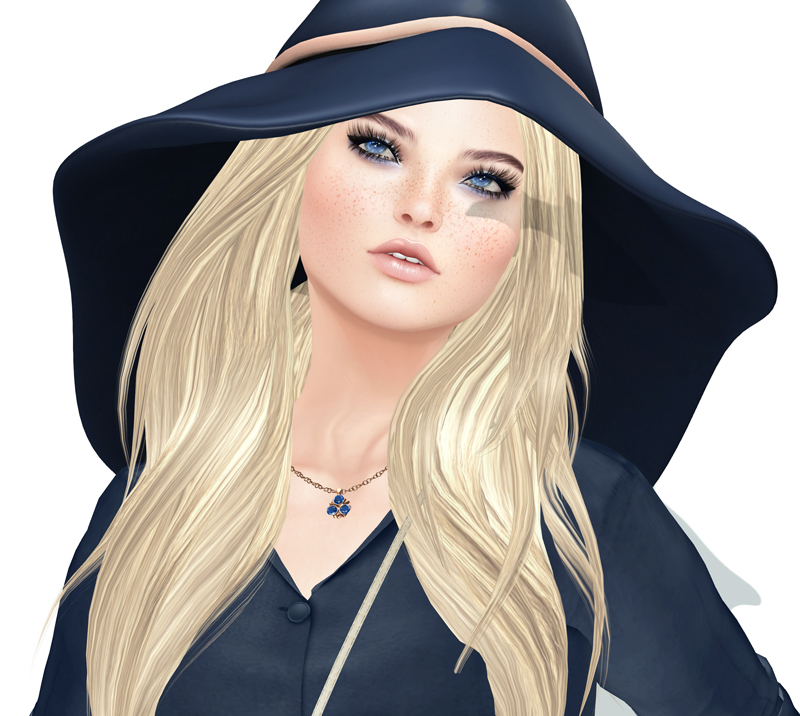 I make no apologies for being a lover of the preppy. In SL a lot of times you can see that style come through in the items I choose to work with. I definitely favor simple, tailored pieces that can be mixed and matched and I would choose a tailored blouse and shorts or chinos over pretty much anything else on a day to day basis in the summer. My whole look today started with this very pretty shirt from Lumiere, new at Fameshed.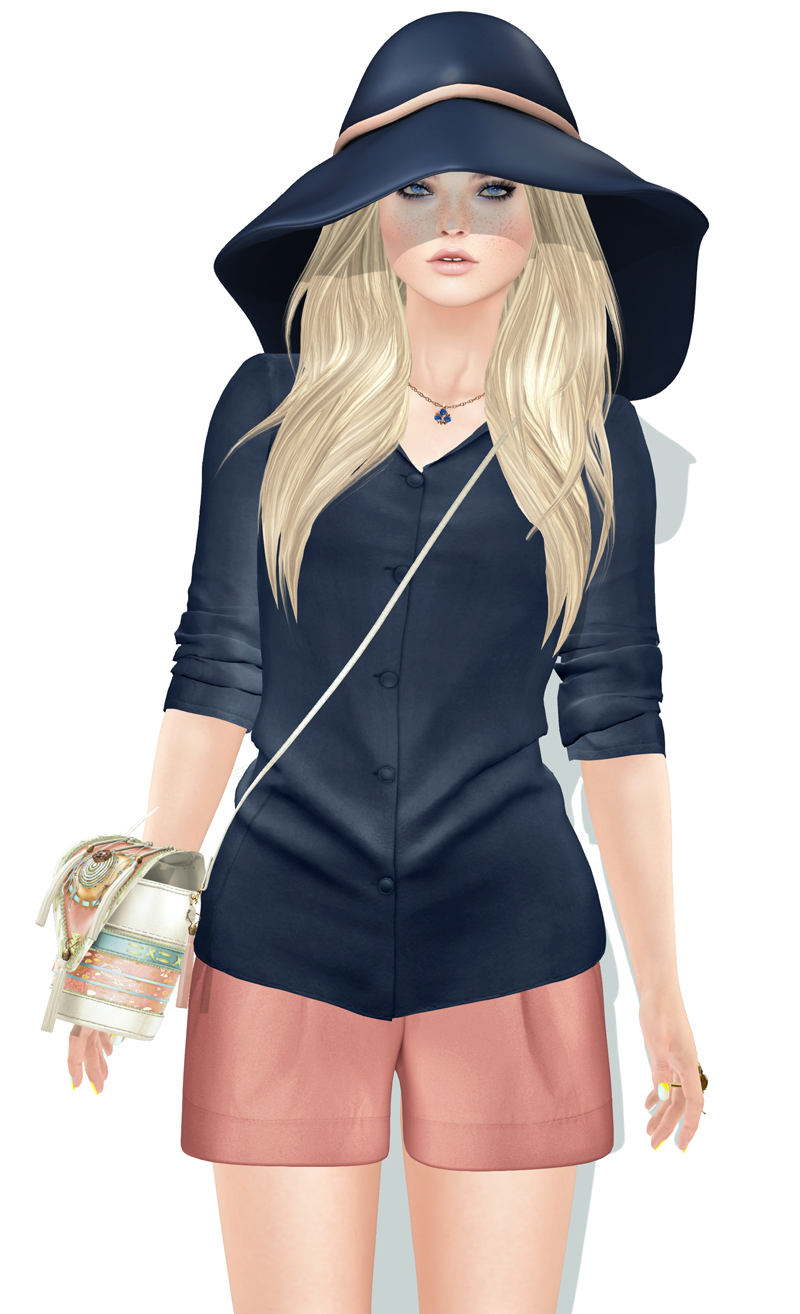 Everything about it is simple and casual but not in a sloppy way. The shirt is suggested to be worn with leggings sold separately, but this look was much more me. I would LOVE if the blouse came with a tucked and an untucked version (like my favorite of all time by Rowne), which would make it a lot easier to mix it. Instead, I went up a size and messed around with the alpha cuts on my Maitreya Lara body to create a seamless fit back to front.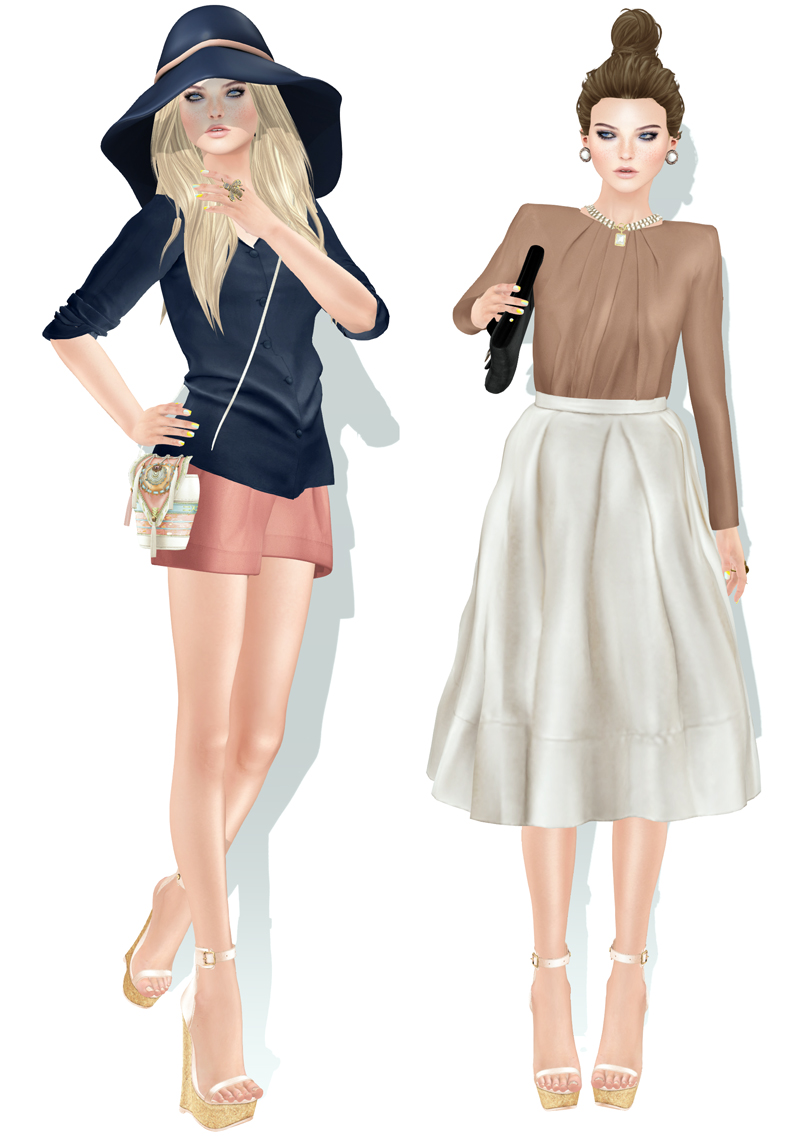 And because I mention it regularly, this blouse from Rowne has been out for a long while but is amazing in terms of versatility. It comes tucked and untucked, allowing you wear it with basically everything. Best investment for my SL wardrobe, no hyperbole.
The Looks
Head: LeLutka Stella
Skin: Glam Affair Avril Freckles (asia)
Makeups: Lara Hurley and Izzie's
Eyes: [Buzz]
Hair: Chemistry Marnie
Hat: LaGyo Yolanda
Necklace: Cae Goddesses
Blouse: Lumiere Apparel Collared Shirt (blue) *new @ Fameshed*
Shorts: Rowne Steffen Shorts (coral)
Shoes: Zenith Summer Platform (nude – Maitreya) *new @ Fameshed*
Bag: Zenith Spice Leather Bag (milk mix – unrigged) *new @ Uber*
Ring: PC Diamond Bee
Hair: Rowne Sasha
Earrings: Epoque Pearl Fret (rose)
Necklace: PC Front Closure Necklace
Blouse: Rowne Anka Silk Blouse (taupe – tucked)
Skirt: ryvolter eniko leather midi (pearl)
Clutch: celoe norma clutch (dark gold) [no longer available]