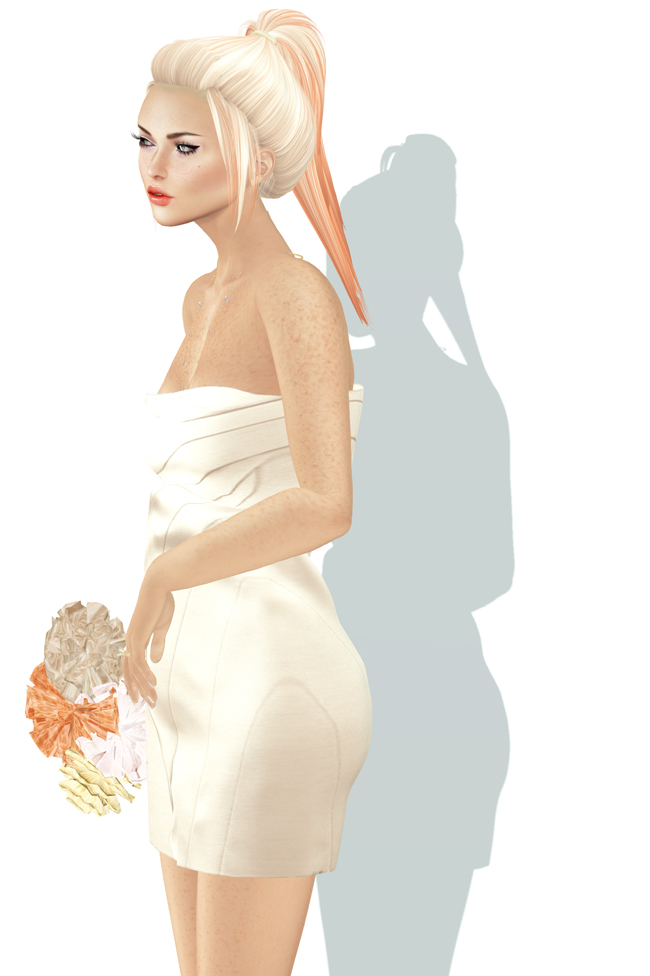 I love some of the new body conscience items at Fameshed this round. This first dress is new from Glam Affair. While there are great colors available, I loved this pale creme against a tanned, freckled skin. I'm also showing some very old items today: jewelry from Muse and bouquet from Paper Couture. I don't think you can even get Muse items anymore, which is a shame if you have never experienced them. Caliah really impacted what SL jewelry is today.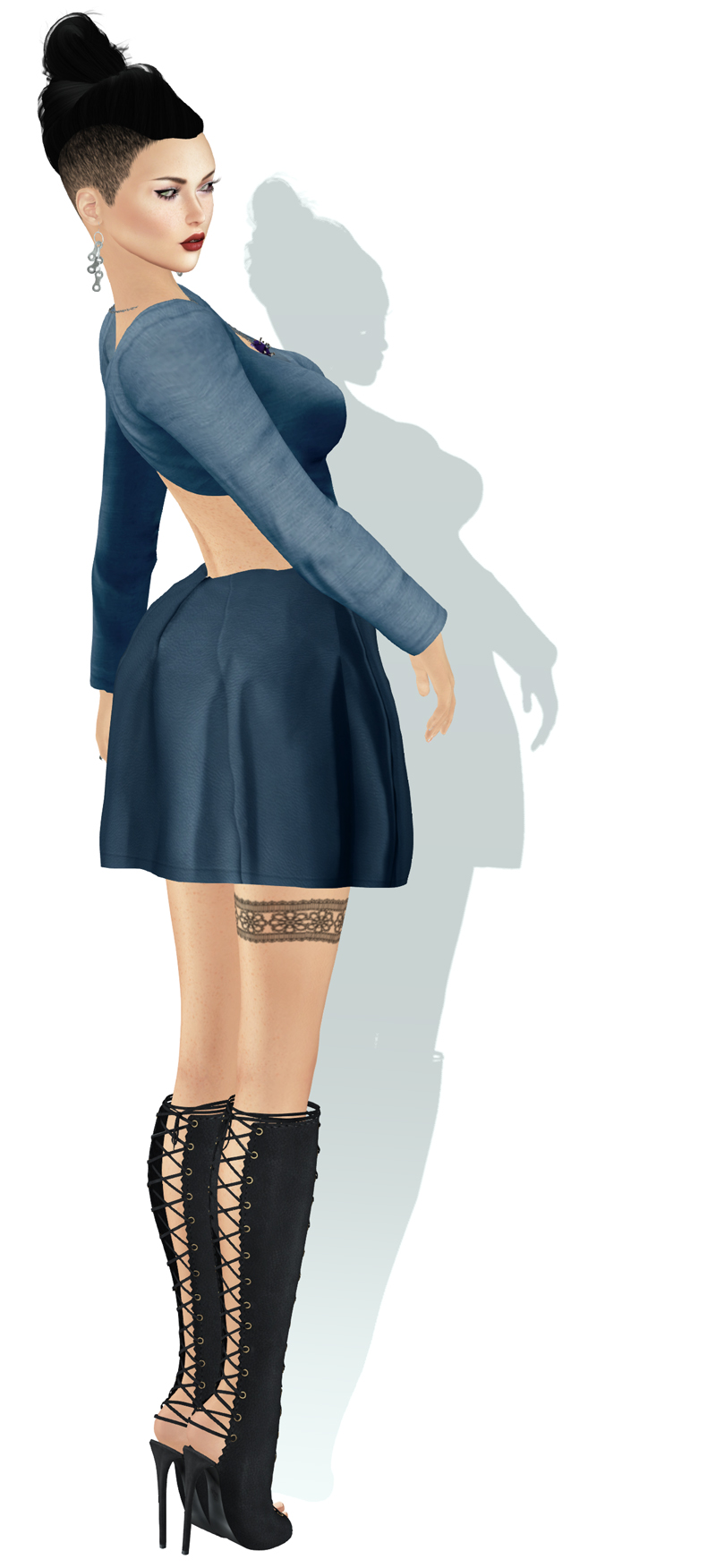 This next ensemble is from Fishy Strawberry. The bodysuit and the skirt are sold separately, so you can mix up colors. Both come in fitted mesh for various mesh bodies, plus standard sizes. I find that it's hit or miss with fitted mesh for Maitreya so far. A lot of items still look way too big to me so I often opt for a S or XS. The ryvolter gladiator boots on the other hand are a perfect fit for Maitreya on me. They're expensive but super well done, IMO. BTW, I have said a lot of times that I find the pricing on ryvolter/Vive9 pieces to sometimes be over the top. While I am not saying I am eating my words yet, I have changed my tune somewhat over their apparel. It's some of the best work currently available IMO so I can see why *some* pieces are especially pricey.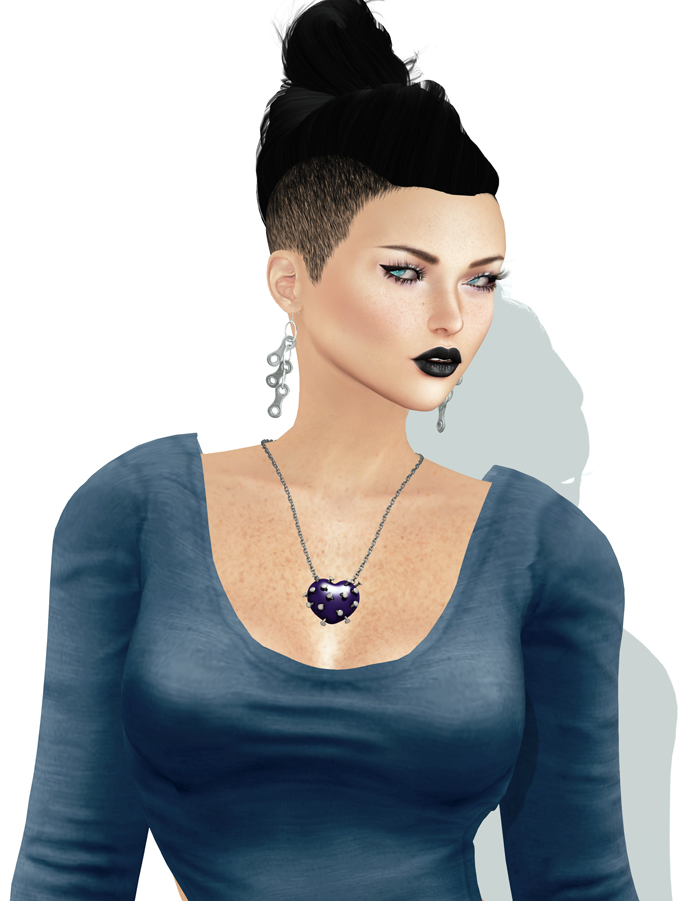 My heart necklace was a FLF offering from [tea's]. I picked up several accessories while visiting the main store for the first time.
Head: LeLutka Stella
Skin: YSYS Ginny (tone 2) *@ Shiny Shabby*
Eye Makeups: Lara Hurley
Eyes: [Buzz]
Hair: [e] Aubrey *new*
Dress: Glam Affair Aya Bodycon dress (creme) *new @ Fameshed*
Jewelry: Muse Freshwater Set
Bouquet: Paper Couture
Hair: LeLutka Cassie (medium)
Earrings: Monso My Chain Earrings
Bodysuit: Fishy Strawberry Hortensia Bodysuit (blue) *new @ Fameshed*
Necklace: Teas's Tortured Heart (silver Plum)
Skirt: Fishy Strawberry Leather Skater Skirt (blue) *new @ Fameshed*
Ring: Aphorism Bijou Collection Black Pearl *@ Shiny Shabby*
Tattoo: PerveTTe Delicate *new @ Cosmopolitan*
Boots: ryvolter Viki Lace-up Gladiators (black – Maitreya S) *new @ Uber*