Hi! I am home for ONE day and so I'm all dressed up in love. Love for headbands especially. IRL, I wear headbands a lot. A whole lot. In fact, I am expecting a package today from Jennifer Behr before I scoot away again. Yes, they're a bit excessive and pricey. But I love them and it's my birthday soon. Anywayyyy, this SL headband is from Frayed. The other great love of my look is a new BoM skin from Lara Hurley. I mean…LOVE!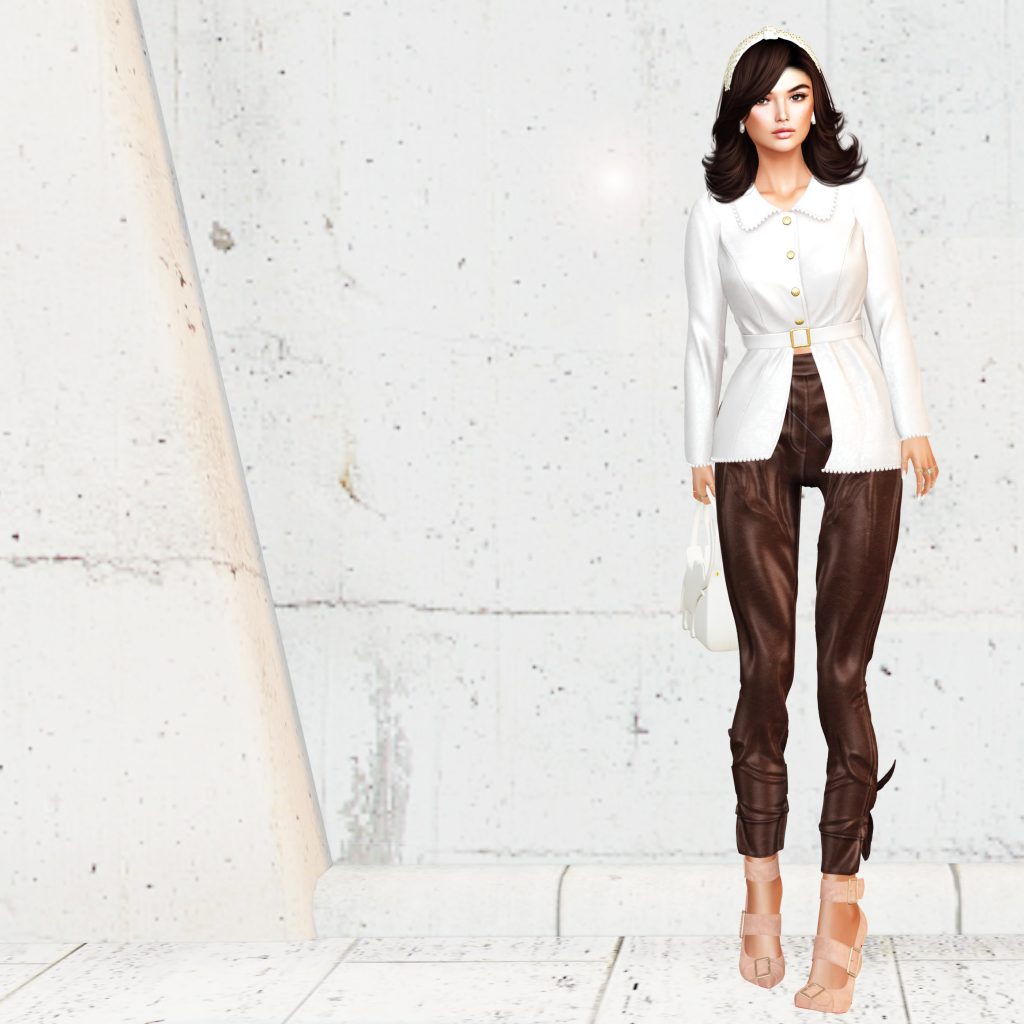 I hadn't shopped Lara Hurley forever. I feel like the brand was maybe gone for a while? Anyway, wow, I love this skin so very much. Shown here on LeLutka Nova, but can be beautifully worn on Fleur and probably others too. Dare I say that Nova has become my main look? She has…I think.
Have a good early Fall and I will try to be back in the next couple weeks.
xoxo
PS – if you also love headbands but don't want to pay Jennifer Behr prices, I also shop at Lele Sadoughi much more frequently. She also sews beautiful face coverings.
---