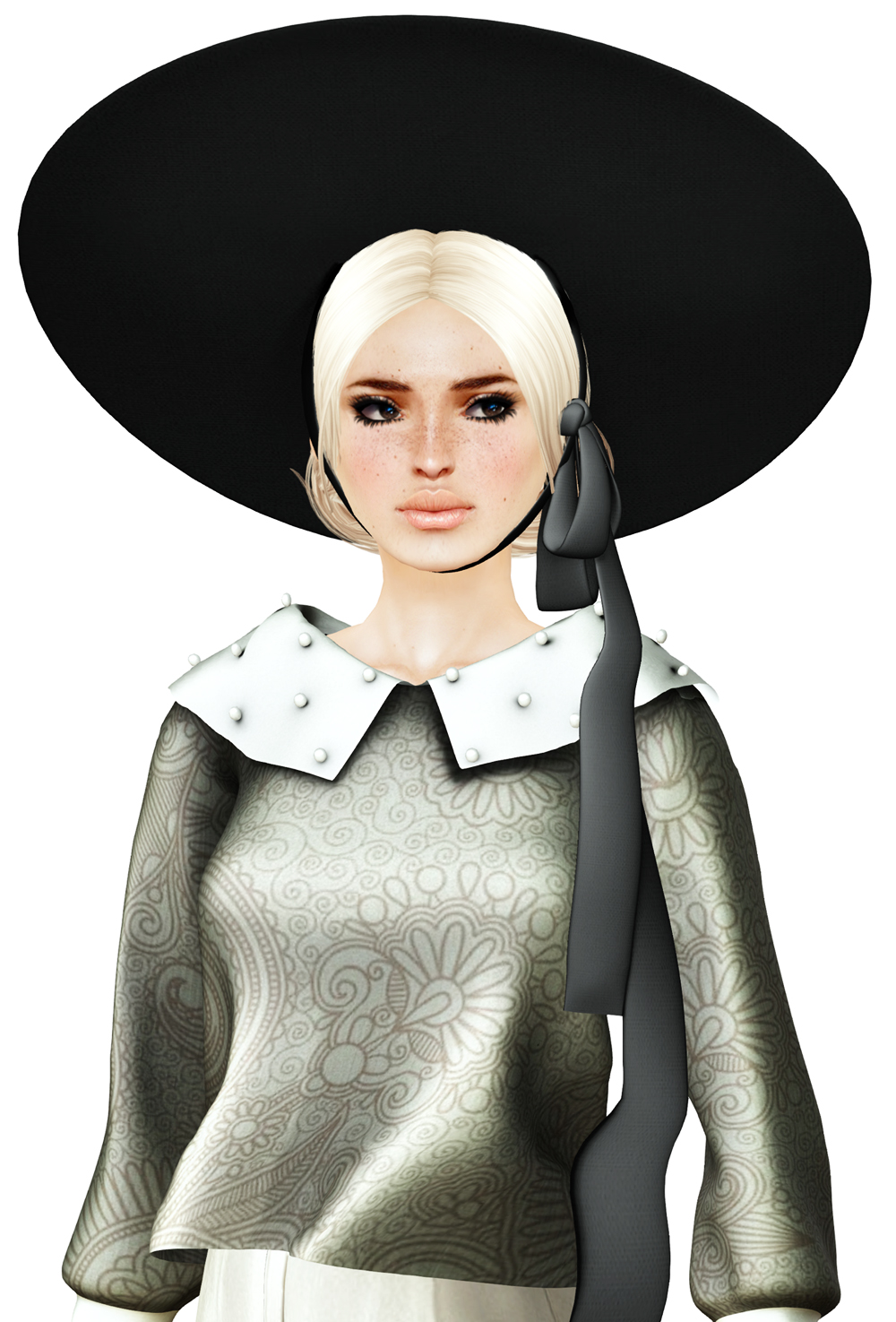 I have so much new stuff in my inventory. What you see here is a collection of a few looks I put together based on all this "stuff" – all of which I really love, btw. Firstly I'll mention that The Skinnery has just moved and there's a new group gift in the store, plus all the basic AV skins and body appliers are deeply discounted. I'm wearing Runa above, which I have always wanted but never picked up until now.
On the left, I am wearing a new face from PXL available at the Wayward Carnival (this event has a great layout and a good selection of artists) in the pale tone. I'm also wearing a lovely casual denim dress from Fishy Strawberry, which comes with lots of fitted versions for various mesh bodies and is available at the new round of Kustom9.
Finally, I am wearing a new applier from Mudskin, available at the Wayward Carnival. The pack comes in your chosen tone with LeLutka applier, TMP applier, and basic AV skins too. Pretty good value as well. I am also wearing an absolutely awesome new necklace from Remarkable Oblivion. Such a cool design.
Skin: PXL Shara Makeup 02 (pale) shown with freckles, moles and gloss *new @ Wayward Carnival*
Hair: Clawtooth Flutter *new @ Hair Fair*
Cherries: Tableau Vivant Cherry Girl
Necklace: Olive Gold Bell
Earrings: Glam Affair Gold Hoops
Dress: Fishy Strawberry Nuria Dress (denim dark – Maitreya) *new @ Kustom9*
Sandals: fri.day ZuZu Sandals (sailor)
Skin: The Skinnery Runa (champagne) *sale at new main store*
Freckles: Deetalez Chocolate Splits and The Skinnery Cristy Moles and Freckles
Lips: The Skinnery
Hair/Hat: Tableau Vivant Scarlett *new @ Hair Fair*
Top: Glam Affair Dahuta Shirt *new @ Kustom9*
Pants: Baiastice Emy II Highwaisted Trousers (pearl)
Shoes: Glam Affair Flora shoes (ink)
Clutch: Epoque Alimony clutch (white)
Head: LeLutka Stella
Skin Applier: Mudskin Matsuri Girl Sakura (freckles – sunny) *new @ Wayward Carnival*
Hair: Mithral Wolfsbane *new @ Hair Fair*
Headscarf: GizzA
Necklace: Remarkable Oblivion Lilliam Batwing necklace (wrought) *new @ Kustom9*
Top: fashionably dead blanche top (mercury) *@Collabor88*
Skirt: Rowne Gal Pencil Skirt (onyx)
Tights: The Secret Store Lace Tights (black – Maitreya)
Shoes: fri.day Veronica Platforms (black – Maitreya)