This new skin from DeeTaleZ features a lot of texture and imperfection. Pores, blemishes, smile lines, eye bags. It has it all. That's also what drew me to it – and why I love wearing it. In the same way that I am drawn to a lot of the products from IRL beauty brand ILIA, more and more, I'm happy to show the real "me" – both my avatar and me, the actual human.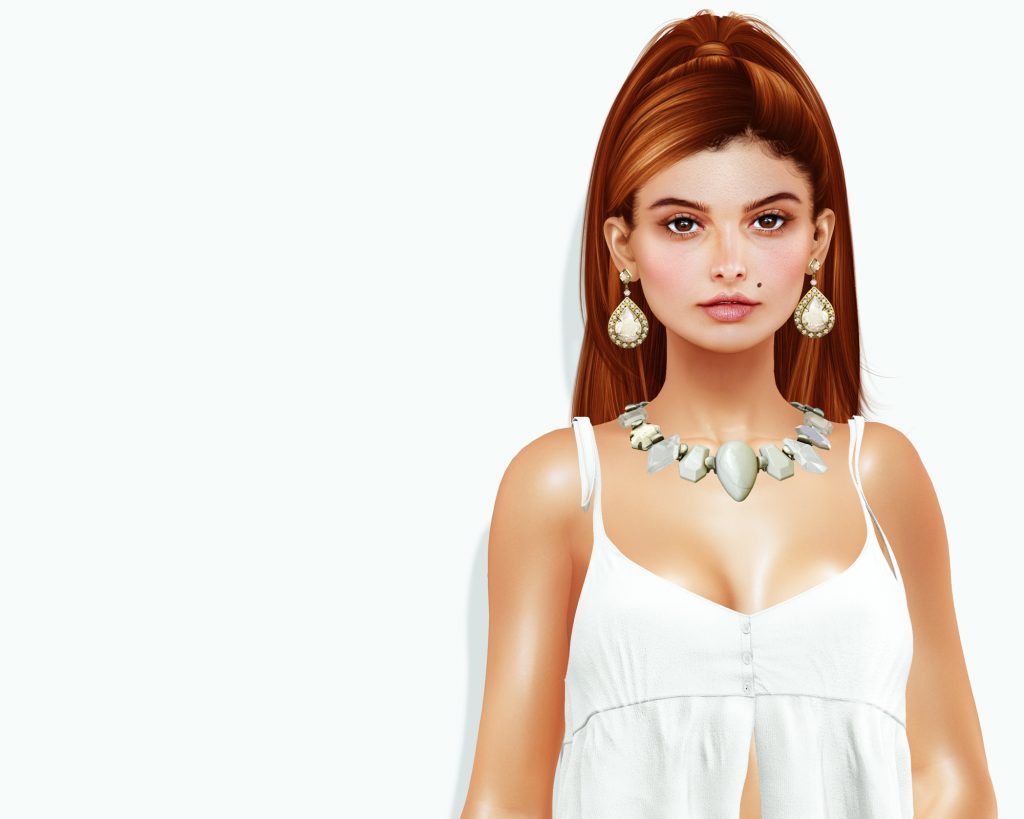 The rest of my look is – as usual – a mix of new and existing inventory…
New
Tank
Hair
Necklace
Heels
Bag
Existing
Earrings
Ring
Skirt
Talking about a different kind of texture, don't miss this new flowy tank from ELIKATIRA at Fameshed. Be sure to zoom wayyyyy in. The textures are practically touchable. The soft white option I chose for this post is lightly ribbed and perfectly detailed in every way. I need something like this IRL for sure.
Be back soon!
xoxo
---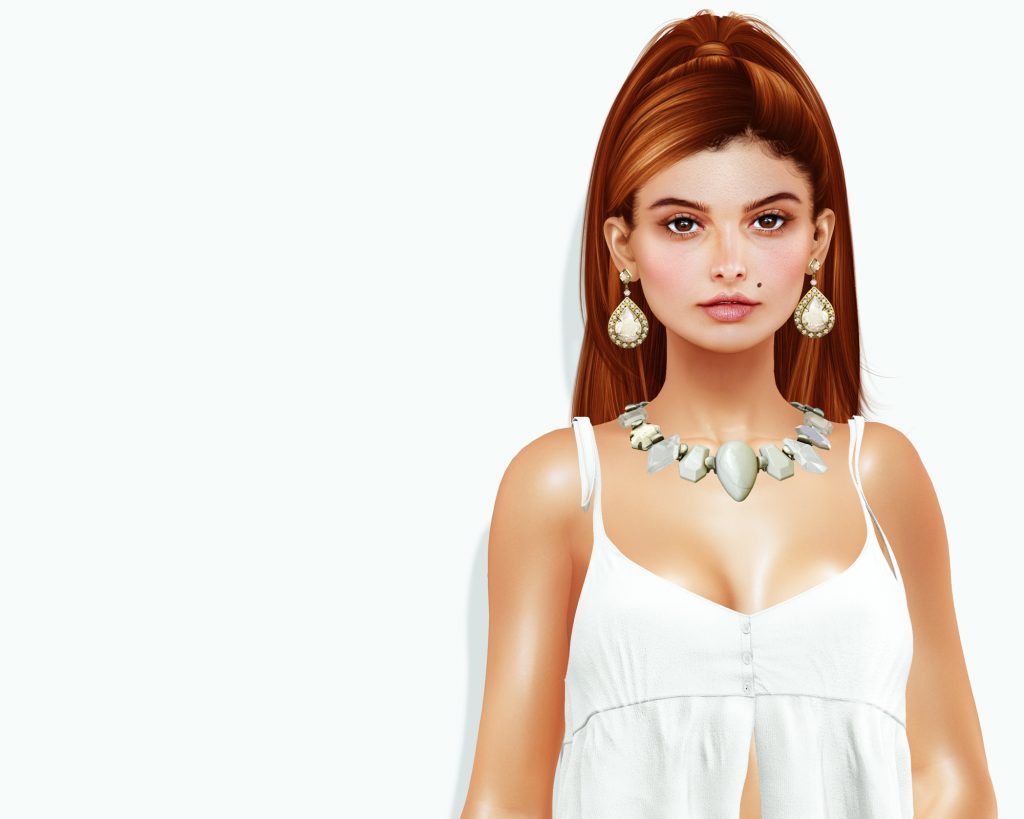 Texture
Head: LeLutka
BoM Skin: DeeTaleZ Skin Mara **@Collabor88**
Hair: DOUX – Adrienne Hairstyle **@Level**
Earrings: [MANDALA]LEGACY-Kilimanjaro
Necklace: [MANDALA]SORE-TODAY-STRONG-TOMORROW **new**
Tank: ELIKATIRA Picnic Tank (Legacy) **@Fameshed**
Ring: (Yummy) Duchess (part of set)
Bag: ARNAUD HAUS Carino Bucket Bag BEIGE **@Level**
Skirt: Tres Blah – Maxi Skirt – Yellow
Heels: [Gos] Hailee Tassel Sandals – Boutique **@Uber**