Now that Skin Fair is in full swing, I'm really checking out the wear-ability of all my new skins and one new head. Cate. From LeLutka, of course. I am also wearing a skin from Candy Doll that I didn't expect to like, but I do!
I originally waited to wear Cate after getting what I can only describe as shape fatigue. I really wasn't interested in making another new shape for another head. So, I kept the same shape from my Simone head, and think it still looks very pretty. To me, Simone is more exotic and stylized, while Cate is a sweet, girl next door who can dress up beautifully. TBH they both look similar, lol.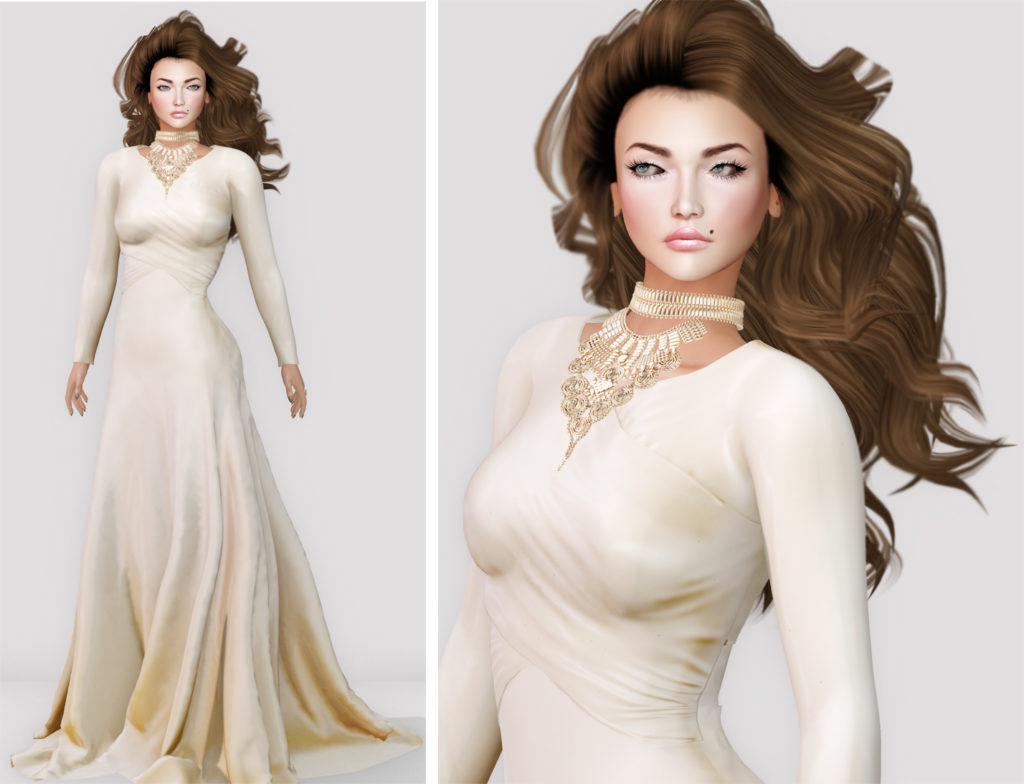 Cate is as well made as Simone. As I have said recently, LeLutka really sets the standard for Bento mesh heads in Second Life. Everything is clean, simple and elegant. I admit I find it very difficult to wear other heads right now simply because LeLutka heads offer a functional elegance that other brands just don't.
xoxo
Head: .LeLutka.Cate. *@Skin Fair*
Eyes: [Buzz] Celestial Eyes – Winter {More Sparkle}
Skin Applier: Candy Doll Danielle (blush) *@Skin Fair*
Hair: .LeLutka.Clarice hair.FIT.V2
Necklace: MINIMAL – Knox Necklace -Gold- *@Collabor88*
Ring: MINIMAL – Knox Ring -Gold/Pink- *@Collabor88*
Dress: *{Junbug}* Gisele [Cream] – Maitreya *@TLC*
Save
Save
Save
Save
Save
Save