A quick look at a quick look on this sunday, one of the most relaxing I have enjoyed in some time. First up, I am wearing a hair brand that I usually avoid due to pricing. But for whatever reason, I couldn't resist this one and I was in a particularly cheery mood.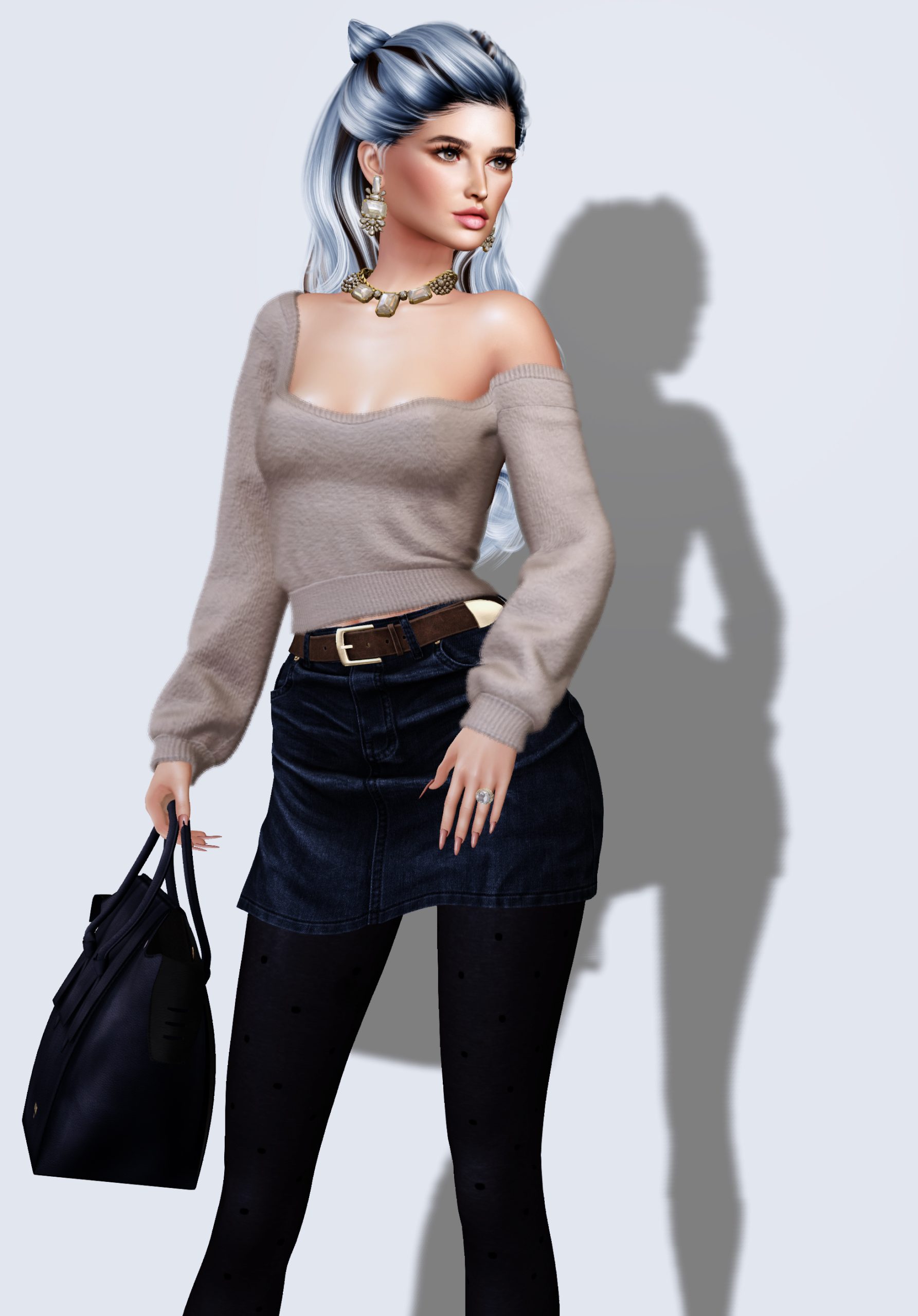 Incidentally, after demo'ing I only wanted the "Midpack" option (which still costs $700L…) but I guess my SL client hadn't rendered in all the items at Access, so all I could see was the "Fatpack" ($999L) button. Foiled again! I TP'd back to double check prices and this time realized there was in fact a way to buy the Midpack option on the main hair – but not the other two supporting hairs available at the event. Only fatpacks for me, apparently. Yes, I bought two of them. Anything else would make too much sense.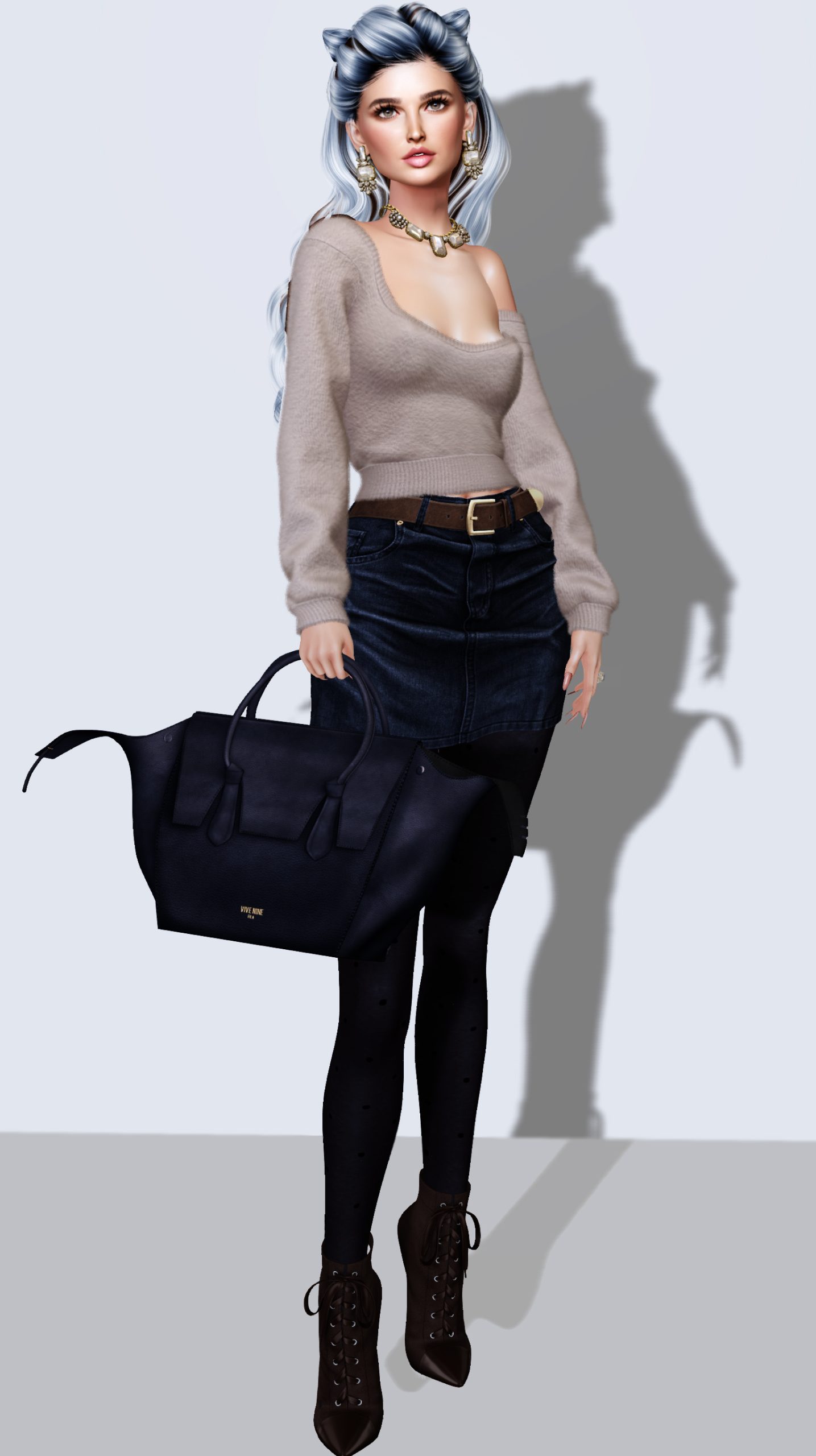 I switched out my new favorite Friday tights to a navy pair <3 and slipped on my new miss chelsea sweater (fatpacked, ofc) and Tetra jean mini, both available at Equal10. I pulled out some older jewelry from Mandala since I have seen absolutely nothing new worth a look of late. Oh and it turns out, these old lace-up ankle boots from [Gos] (released years ago only for Maitreya bodies) fit my Legacy feet just fine. Phew!
xoxo
---
sunday
Head: LeLutka Inez
BoM Skin: Fenom. – Meg
Hair: S-CLUB CINDY **@Access**
Earrings: [MANDALA] CLOSER set
Necklace: [MANDALA] CLOSER set
Ring: Orsini Jewelry RACHEL Ring
Nails: poema – Nude Manicure
Sweater: miss chelsea. Bili Sweater Perky Fatpack **@Equal10**
Skirt: TETRA – Sonya Skirt – Legacy **@Equal10**
Tights: friday – Dotty Tights (Midnight)
Boots: [Gos] Frenchie Ankle Boots
Bag: ryvolter :. Xylia Knot Bag