Some SL fashion redemption thanks to these cute cropped trousers from C'est'la vie. I picked them up in 5 colors/styles, which means I should have just bought the fatpack, but math isn't my strong suit. I would have loved them in a longer cut too but cropped is so much more common in SL. Probably for some technical reasons that I am too derpy to understand 😉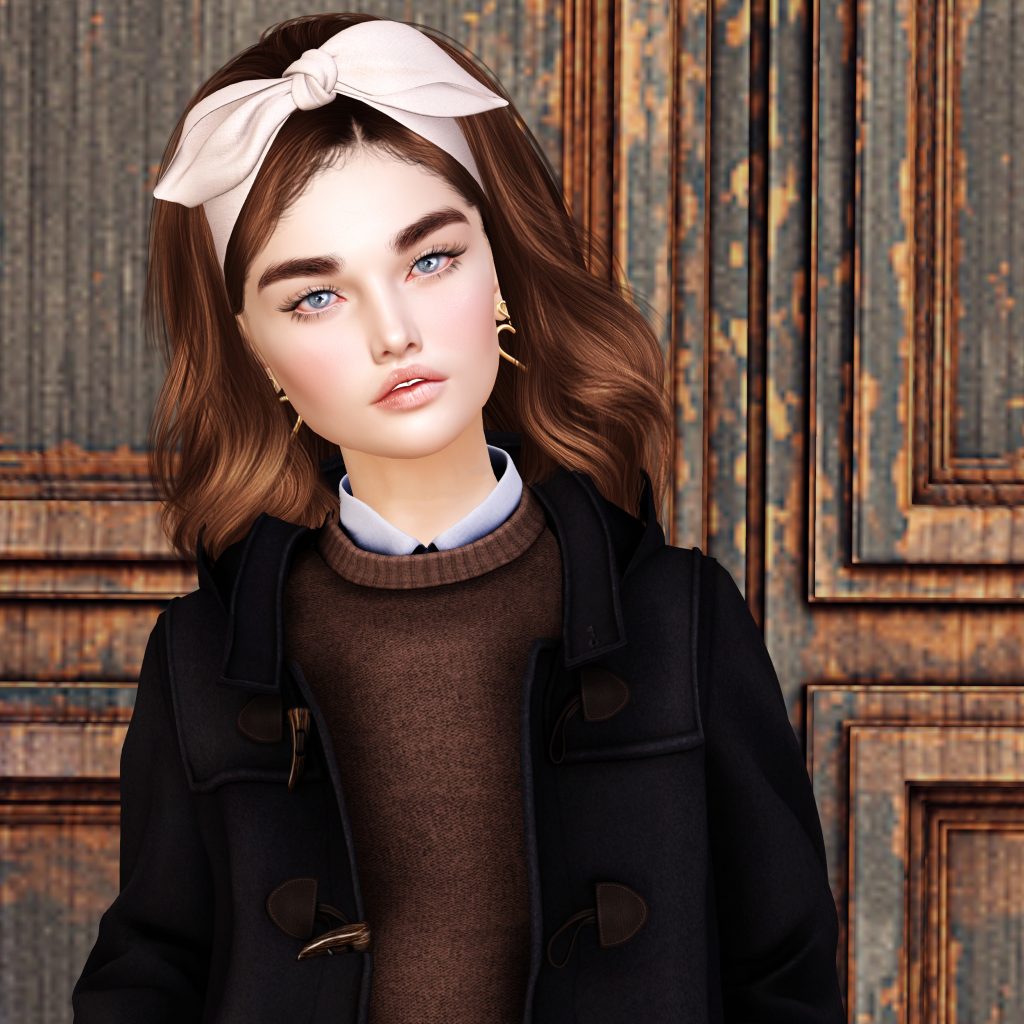 I'm also wearing new Truth hair WITH A BOW headband! #madeforme. My skin is another lovely one from Eudora Beauty. I visited their main shop because I craved more and on my shape, many of the skins look similar but that didn't stop me from another purchase obviously.
Longggggg work week for me. Hope yours is great!
xoxo
---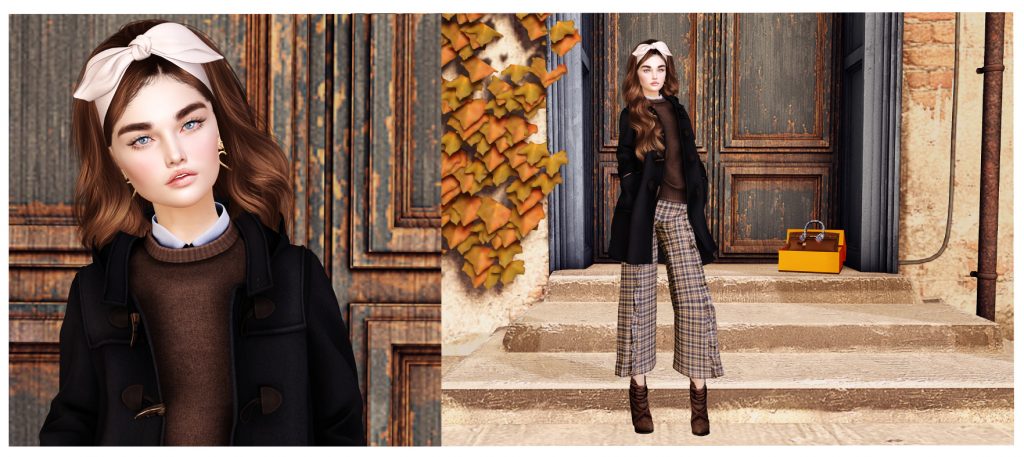 Credits
Head: LeLutka EvoX
BoM Skin: E.BEAUTY – WINDER SKIN
Hair: TRUTH / Adore **new**
Earrings: Kibitz – Leove's earrings (gold)
Coat/Sweater: Sleepy Eddy #Duffle Coat (Navy)
Trousers: C'est la vie Tory Pants **@Warehouse Sale**
Boots: BUENO – Casey Boots **@K9**