Are you sensing a pattern? Good grief, I only just realized how far my matchy-matchyness has gone -_- But I love tropical colors mixed together like frozen treats in the summertime and apparently, I love matching them to my front door too.
Clearly, I'm continuing to grow my collection from The Skinnery and am loving this new one with a hint of pink lipgloss from Euphoric. Yes, still wearing my LeLutka Korina head; still not wearing the newer Evolution head shapes as often. I think the new BOM skins work just as well on my older head shape but I do look forward to trying the new LeLutka head release at the end of the week.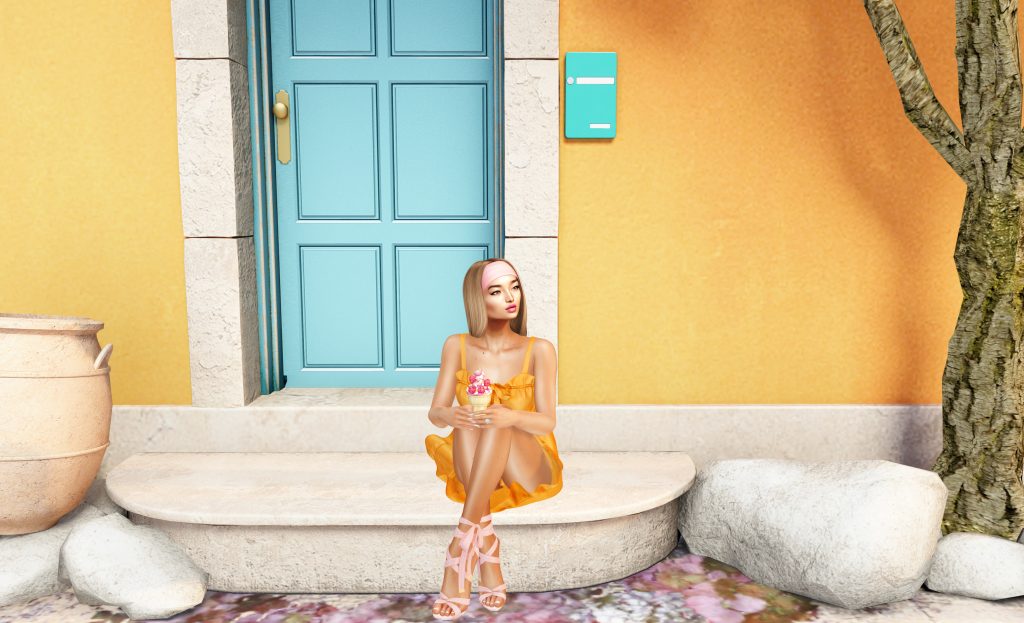 This pretty background scene is from Minimal – a creator I previously only enjoyed jewelry from. But I have been – obviously – really enjoying creating looks with something other than a bare white background for the first time in a long while. Way back when I was blogging Last Call's releases for Ginny, I often used to snap his amazing limited edition or holidays designs in beautiful sims across SL. Yes, this is not the same, but it's been fun to play with.
xoxo
---