As you know, I have been smitten over the years by skins from alaskametro, so when I saw she had a cute little garden party for items all over her store land, I TP'd right over and was officially on the hunt.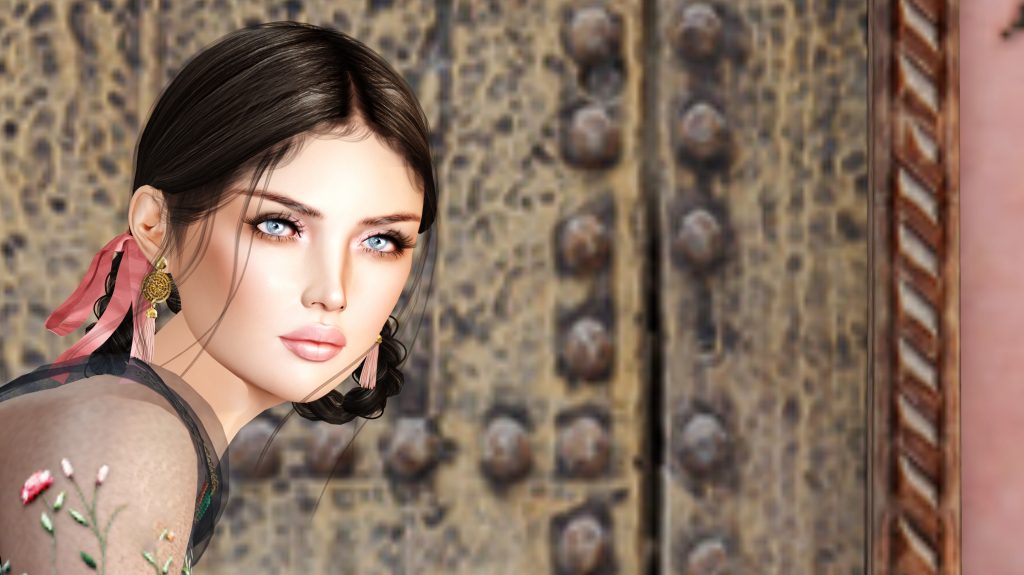 In general, I don't like hunts (or puzzles – or anything that keeps me from shopping at will) so I normally ignore things like this – but this one is particularly sweet and isn't frustrating to play. When you find the flowers (that contain skins, makeup, dresses, etc.), you simply buy them at a nice low price – or nothing if you're already a group member. I found this skin, makeups, and dress – all based on an easy to follow color-coded guide. Obviously I focused most on the LeLutka and BOM-based flowers. Read more here.
By the way, have you noticed I am wearing my Nova head almost daily now? I'm liking her very much.
xoxo
---