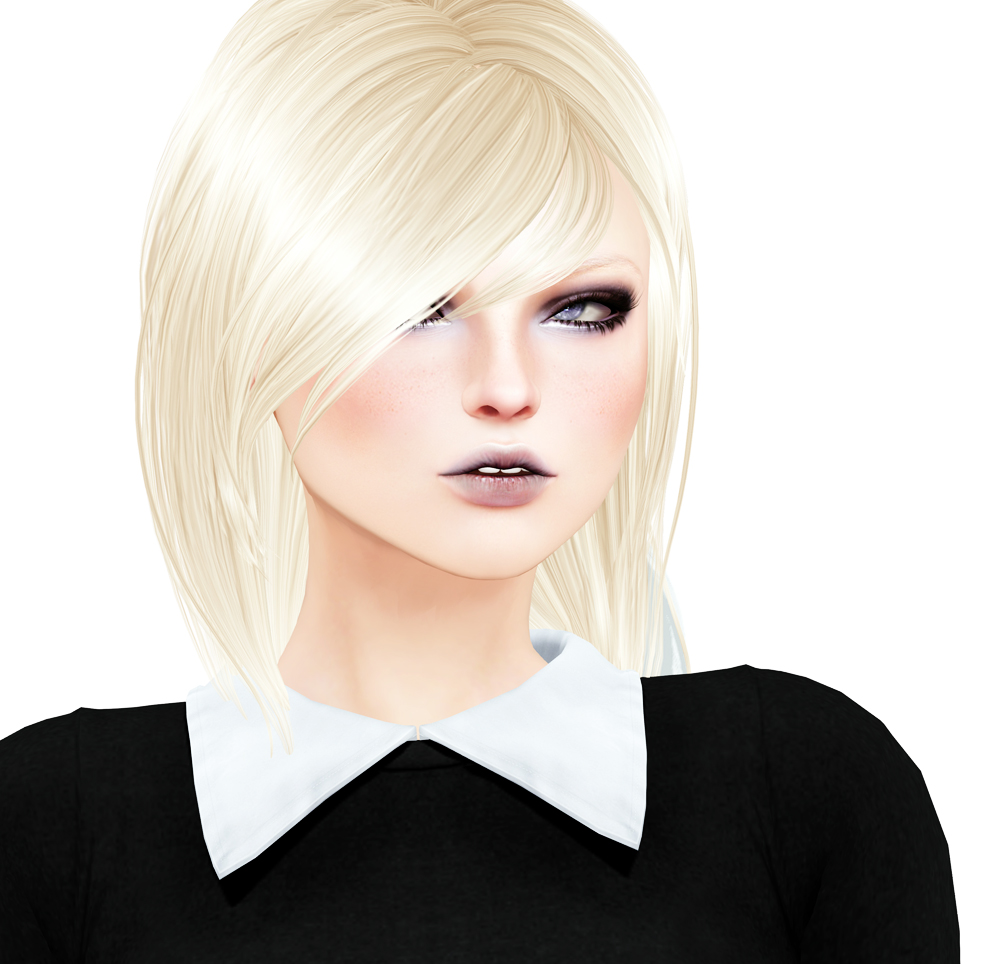 I loved this simple dress from COCO and every time I went to add something, it looked wrong. So I added almost nothing – just a ring – and it felt perfect. Sometimes, I guess minimal is more.
I felt like the stars of the look were really the skin applier from Lara Hurley and hair from Tableau Vivant, both available at We <3 RP. Minimal and perfect together. You really have to get up close to see the artistry of the makeup. Incredibly beautiful; almost cold.
I am normally pretty verbose, but then, I guess this post is minimal too.
Head: LeLutka Stella
Skin Applier: Lara Hurley Leia Smokey (milky) *new @ We <3 RP*
Hair: Tableau Vivant Cameron (basics) *new @ We <3 RP*
Dress: COCO Wednesday Dress *new GG*
Booties: fri.day Samantha Booties (iron) *new @ Collabor88*
Ring: (Imeka) Delicate Skull Ring