Today I am featuring new LeLutka appliers from League. The Luna appliers appealed to me a lot more than the first League release and you can see how pretty and soft they are. There are two available sets per tone with 6 eye makeups, 5 brow options and 6 lipstick colors per set. You also get both a freckled and clean version of the face you choose in your tone. I am wearing the Pale tone here, which is the second fairest of the available options.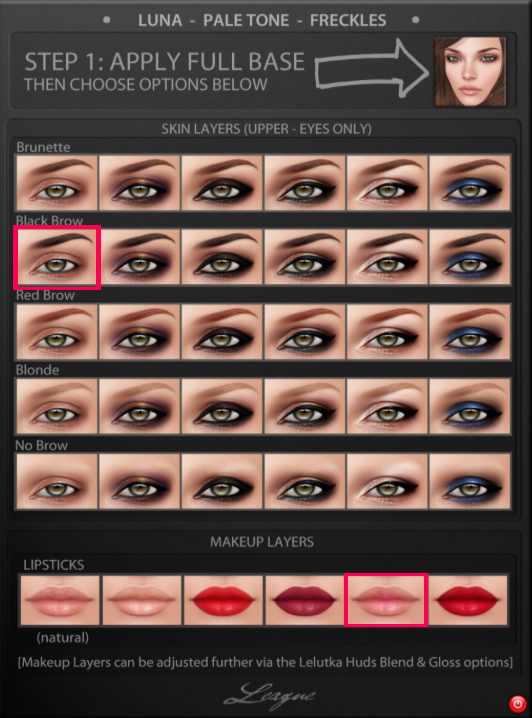 One note, I wasn't able to get the eye makeups to show up on my Stella head until I cleared the current eye makeup via my Stella HUD. YMMV.
Two of the prettiest makeups for me are below. You can demo the Luna appliers at the League mainstore, where you'll also find appliers for both Slink and Maitreya Lara sold separately.
Head: LeLutka Stella
Hair: Elikatira Serena
Skin/Makeups: League Luna (pale) *new*
Necklace: Cae Goddesses
Dress: Pixicat Aquatic (pink sheer) *new @ Collabor88*