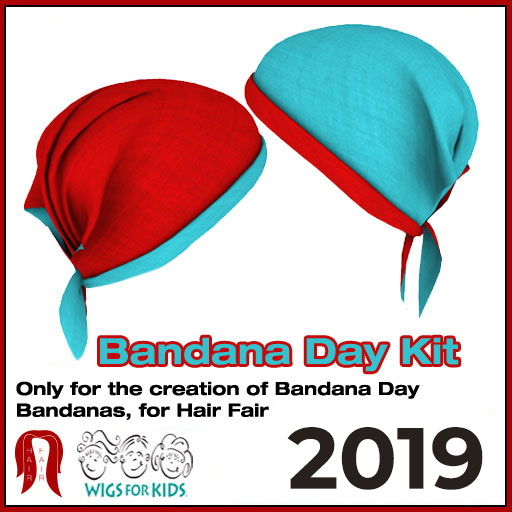 Bandana Kits are available now for Hair Fair 2019. You have about one week to get your custom bandana kit in. So hurry and grab yours on Marketplace here. Once you're done, send it full perm to CharitySasy String
They are due July 31 and Hair Fair kicks off on August 17!
Started in 2007, Bandana Day in Second Life is the day of the Fair where all of SL is encouraged to remove their hair and wear bandanas decorated by Residents (not just hair creators!) grid wide. 100% of all proceeds of the Bandanas go to Wigs for Kids.
See you then!