Do you like my yellow Hammer Pants? I do. I had no idea this 90s trend was back, but googling "Hammer Pants" reveals they are back with some strength (thank you Taylor Swift for the prediction). I love finding new styles to play with in SL and the top particularly appealed to me but I picked up the Hammer Pants too. I really enjoy the overall look (other than the non-removable "in style" text on the pants….) from Yasum @Uber.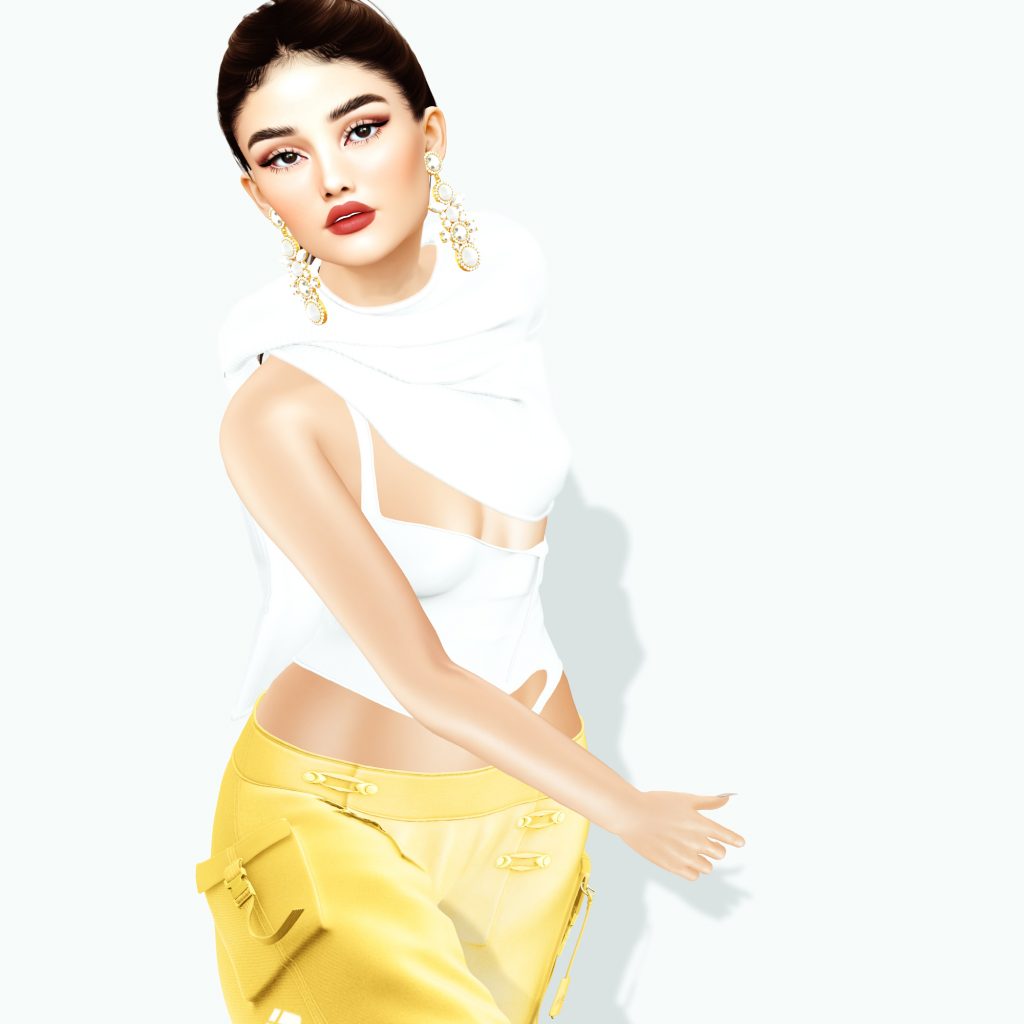 …So, the top and pants are separates – and are expensive for what you get. For instance, each single top pack comes with with zero options unless you buy the fatpack. So my tank is white and my overshirt is white. Making it … well, really white. If there was an ability to change the tank/overshirt color, I would have been much happier. I wasn't going to buy a fatpack just to have that basic option.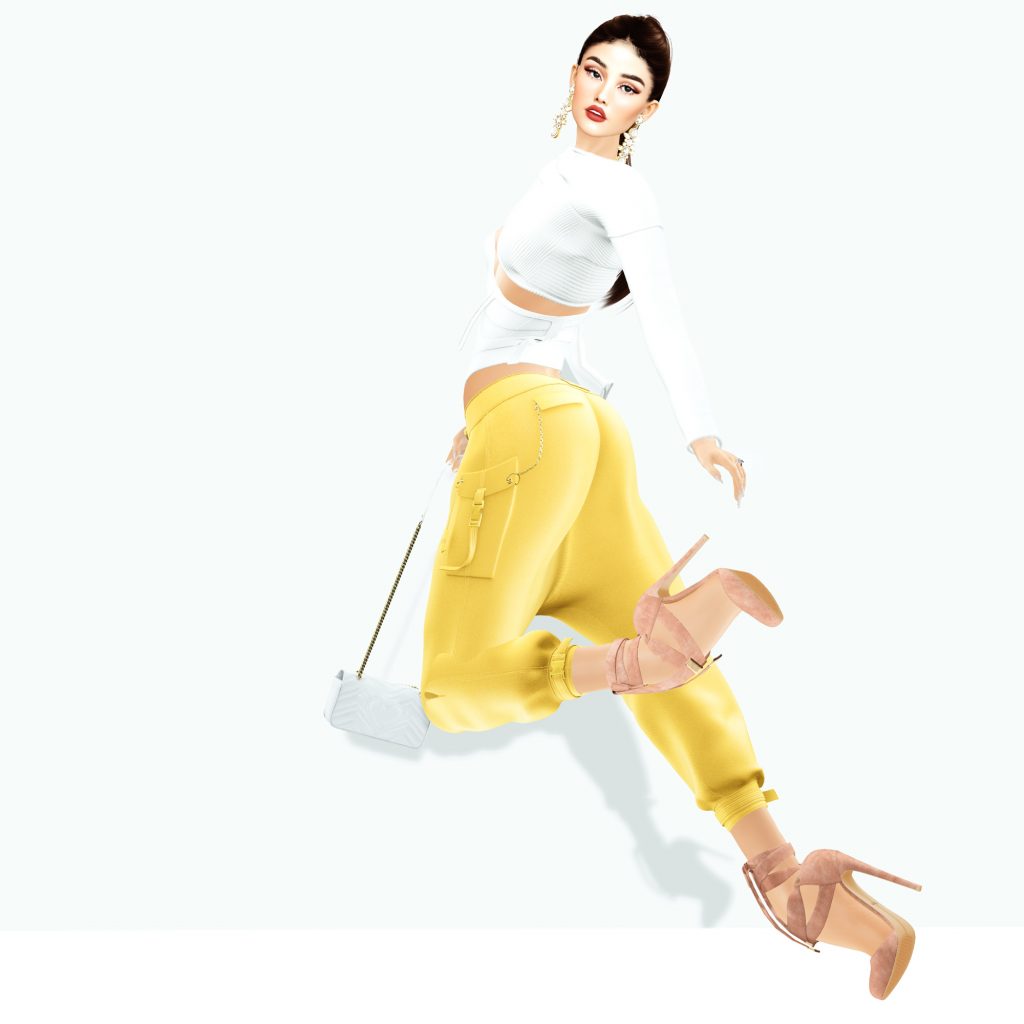 Speaking of "basic options" – I have made several comments about the way DOUX packages hair – "Basic vs Deluxe." Let me add another. If I buy a simple ponytail but am required to purchase the "Deluxe" pack just to switch what shoulder my ponytail lays over, that's not "Deluxe" – that's Basic. The Deluxe part should materially change the hair style.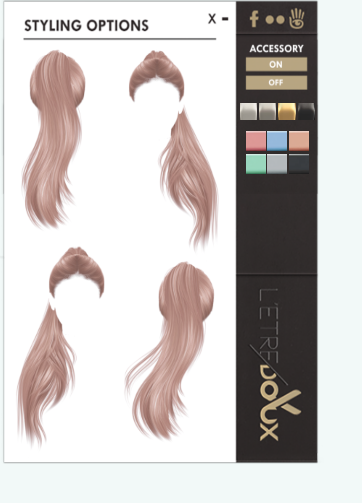 I started with "Hammer Pants" and ended here…Let it be known that I purchased this hair knowing full-well the Deluxe pack was decidedly "Un-Deluxe." I am aware of my odd logic. I still like the hair very much.
xoxo
---
Head: LeLutka
BoM Skin: [Glam Affair] Charlotte Layer [Lelutka EvoX] *@Access*
Hair: DOUX Lia Hairstyle + Deluxe HUD *Tres Chic*
Earrings: [POM] Blaith earrings
Top: Yasum May-Tank*Snow *@Uber*
Pants: Yasum May-Pants Sun *@Uber*
Heels: Breathe Kaiko Heels Hazlenut
Bag: ryvolter :. Zumi Quilted Mini Bag – White