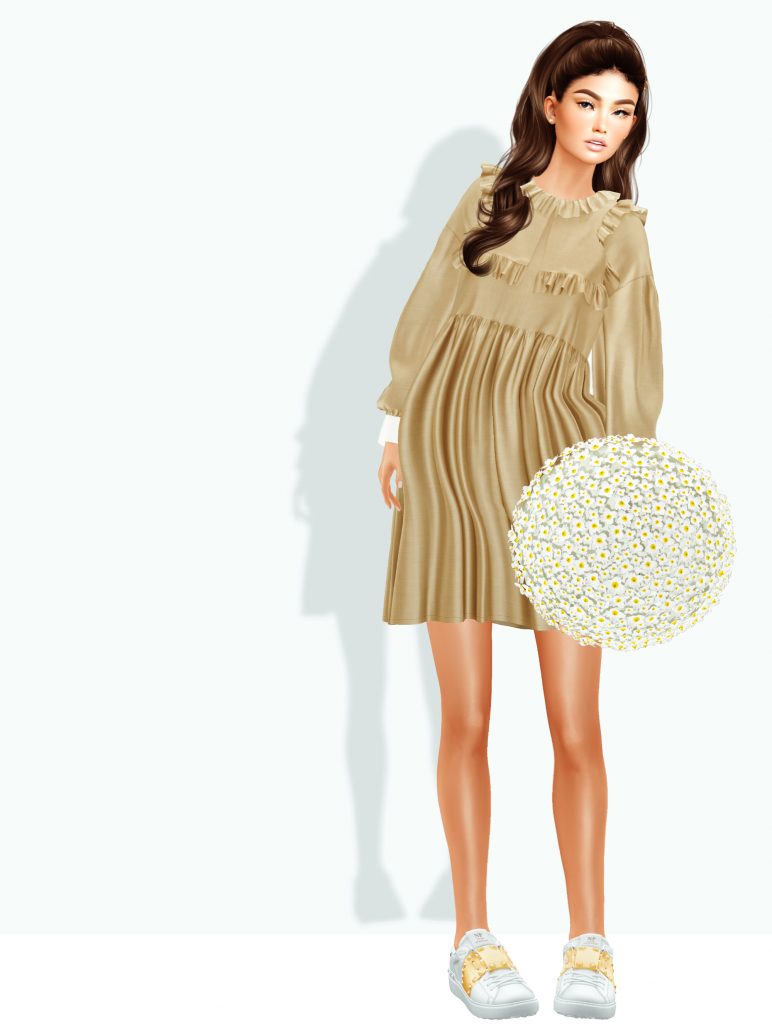 I feel like there's literally an on/off switch for Spring fever. The moment the first hint of warmer weather hits the Northern Hemisphere, we're like, "DID SOMEONE SAY SPRING??? BRING ON THE FLOWERSSSSSS!" But me? Well in SL, apparently wearing a muddy, beige-y dress will have to be good enough. Mostly, I love these new kicks. All the Stan Smith vibes. I've been on a sneaker kick IRL too, and I quite liked the combination of pinafore dress with casual kicks.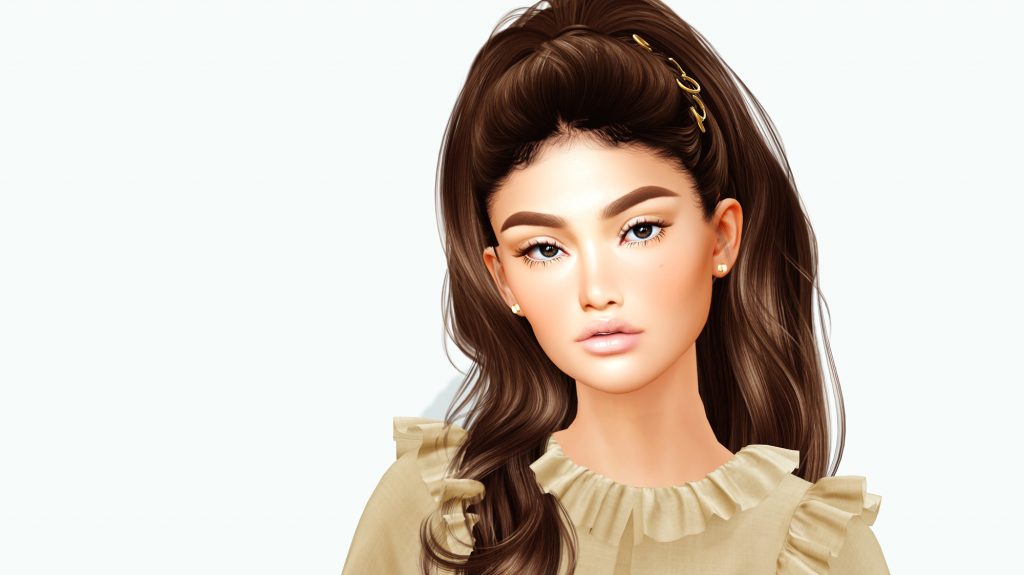 This is another new skin from a multi-purchase haul. Liv by Glam Affair really appealed to me from the vendor Ad but it doesn't look quite as nice on my avatar's shape. Also, the eyebrows are a bit too "powdery" for me, but since there's a no-brow version, you can add any brows you like. Incidentally, I have my brows microbladed IRL so I feel like my obsession with brows exists in both lives.
BTW, what do you think of Glam Affairs newer skin tones? I have to say I really miss the days of Asia, America, etc. tones. That was a lifetime ago now. Generally speaking, I was an Asia-toned avatar almost all the time, with some exceptions. When I look at my Body Skins/Appliers folder today, Glam Affair and The Skinnery have the biggest bulk factors. I still wear skins from many, many years ago if I can get them to work on my fav mesh heads and both those lines have had numerous updates. Worth it.
xoxo
---
Head: LeLutka
Eyes: AviGlam Coffee
BoM Skin: [Glam Affair] Liv Layer [Lelutka EvoX] Honey C *@Kustom9*
Blush: [Glam Affair] Liv – Blush (B)
Hair: DOUX – Karol Hairstyle *@Kustom9*
Earrings: TETRA – Diamond stud earrings
Dress: [spectacledchic] Zoe Dress *@Kustom9*
Kicks: Nitropanic_GOLD Studs Sneakers *@Tres Chic*
Bouquet: David Heather