My next pick from Hair Fair 2021 is a really simple, almost "undone" updo by Love, called "Honey." It's true, there is absolutely nothing remarkable about this hair, but I can't resist a simple, hot weather bun in SL. I really can't. Especially during a summer when my own IRL hair rarely ever comes down unless it's to be washed!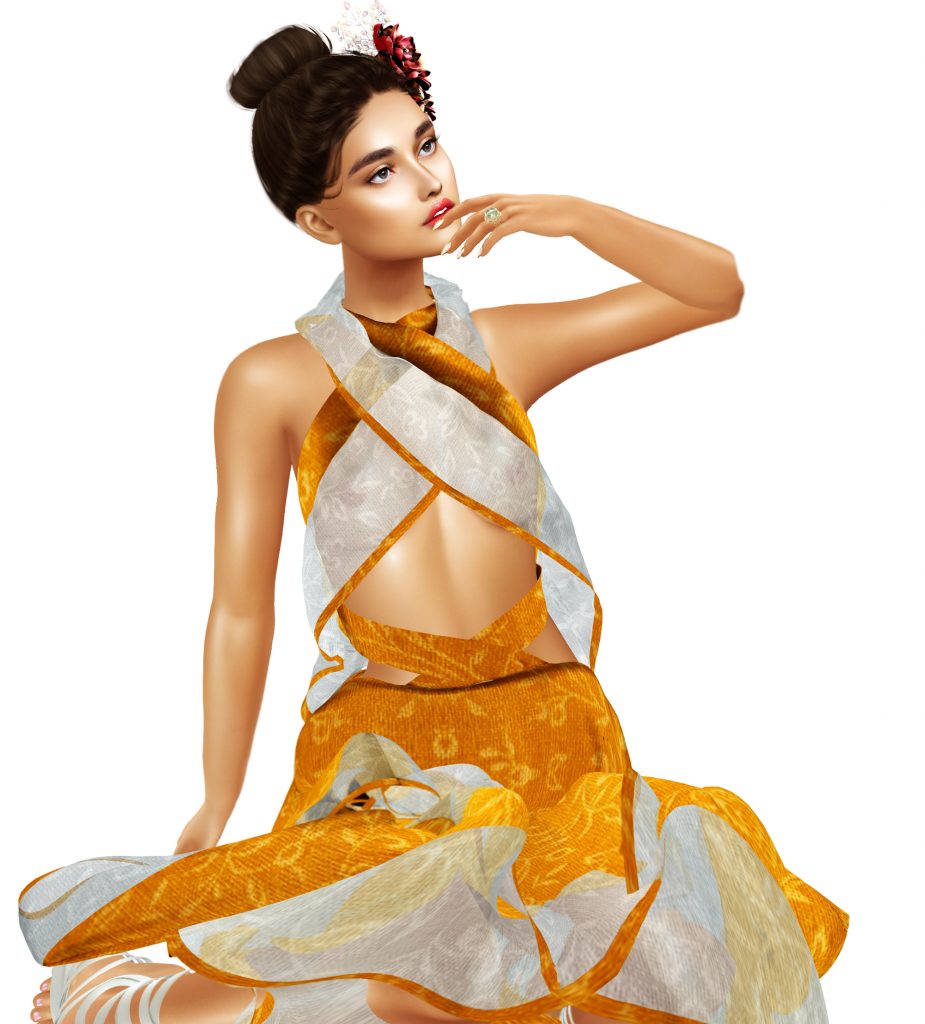 Elsewhere, I am clearly really enjoying one item from Powder Pack (June) in particular: this BoM skin for LeLutka Evo-X from IVES. There are two versions of the skin included in the Powder Pack – one for Velour bodyskins and another for Moccino. Unlike the first rendition of PP, body skins are NOT included from skin creators – at least so far, with the May and June releases.
For me, that has meant spending a lot of extra $L on body skins for one time wears. Now, if I don't love the BoM head skin, I don't get the body skins at all. I just make do with what I already have that's close enough. Still, so far I have found multiple items in each Powder Pack release that I have enjoyed and worn multiple times, like these eyes from Avi-Glam. The lips in this post are also from the "reservation" gift when I pre-purchased my Pack. I don't think reservation gifts are included in purchases made after release, but you can let me know if I'm wrong!
xoxo
---
Head: LeLutka Evo-X
Eyes: Avi-Glam Mermaid **Powder Pack June**
BoM Skin: IVES x LeLU EvoX – Ava Skin – (VE Ibiza) **Powder Pack June**
Lips: Velour Loren Lipstick Pack **Powder Pack June**
Hair: Love [Honey] Hair **@Hair Fair 2021**
Hair Ornament: ROZOREGALIA_UZYUM*HEADDRESS(Niger)
Ring: Orsini Jewelry RACHEL Ring **@Access**
Nails: (NO) Art Nails – Almond – Shiny Matte
Dress: Ecru Couture – Aimee Style 1 **@TLC**
Foot Wraps: fri. – Aisling.Wraps (Antique)