Shiny Shabby opened up once again. I adore this event so much although I felt like the hairs won out this round by a long shot. There were like a half dozen all in one place that were all very well done.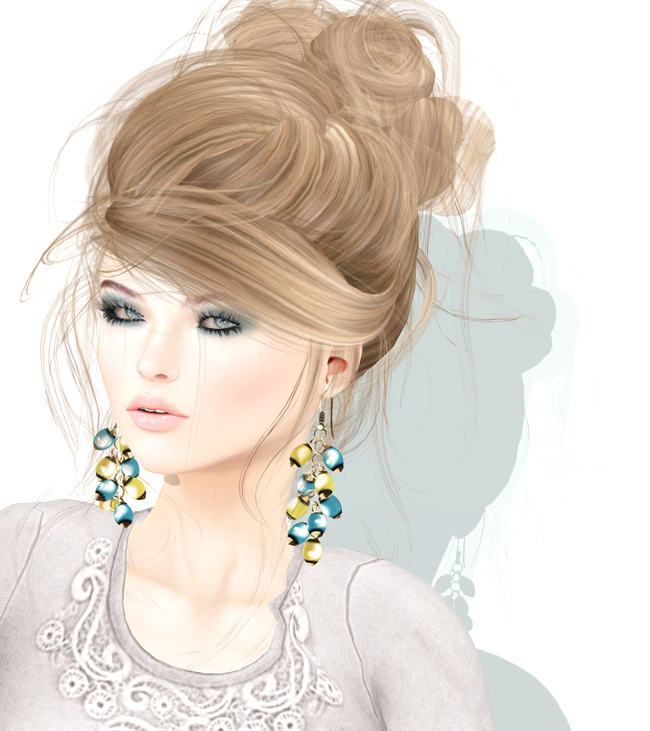 The new appliers from Glam Affair are beautiful and ever so different than the previous 4 applier releases. I am showing the Arctic tone for Avril. The closer I get to summer. the paler I seem to get 😉

A few items I particularly liked were this fitted mesh dress from Kitja (although I would have liked it better a bit longer) and some pretty awesome heels from Essenz. Kitja also has a jean vest which can go with the dress, but I'm going to use it for something else to keep the dress a bit dressier. On the complete other end of the spectrum, this casual, just out of bed look is courtesy of Tableau Vivant and ::K:: "Fresh Mess" is a perfect name but it's pretty fabulous and the texture work from Kitt is pretty much second to none, IMO.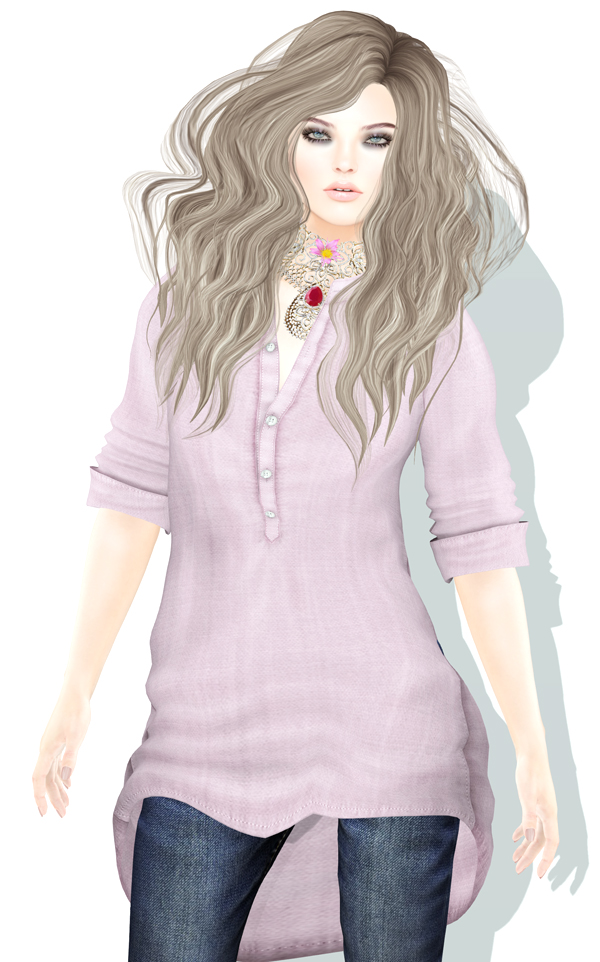 The Looks
Head: LeLutka Stella
Skin/Makeup appliers: Glam Affair Avril (arctic) *new @ Shiny Shabby*
Hair: Diva Tessa (rhodolite) *new @ Shiny Shabby*
Dress: Kitja Kim Dress (nude) *new @ Shiny Shabby*
Shoes: Essenz Cape Town *new @ Shiny Shabby*
Earrings: Zenith Lemon and Cyan Pearl Stone
Hair: Tableau Vivant Fresh Mess *new @ Shiny Shabby*
Tunic: ::K:: Band Collar Shirts Femme (pink) *new @ Shiny Shabby*
Collar: Lotus Bijou Lotus Collar *new @ Shiny Shabby*
Jeans: Blueberry Rolled Cuff (midnight) *new*