I'm back with my next pick from Hair Fair 2023. It's raining today so I am indulging in blogging while re-watching The Summer I Turned Pretty, which reminds me of summers on the Cape when I was a kid. OMG those memories! Now, I'm watching my niece go through her many "firsts" as her Auntie. TBH, I still feel just as immature as I did back then 😉
But back to Hair Fair and my huge haul. This next style is by Wings and I picked it up in the variety & ombre pack. I sometimes find Wings textures a tinge green, but I like these blends overall. I'm also using a couple new hair-styling poses from SAPA, also available at Hair Fair. I picked up at least 3x more items this year than last year. I'm so glad to see so many creators participating.
Here's the full look in case you were curious.
If the rain keeps up, I'll be back sooner than usual 🙂
xoxo
---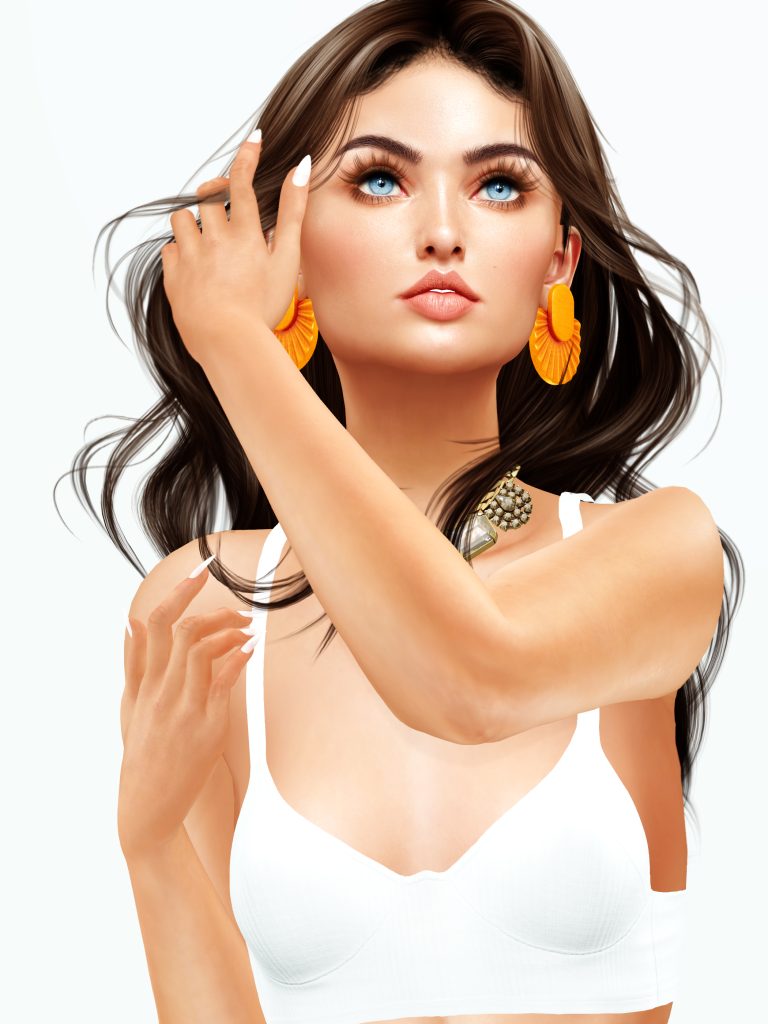 The Summer I Turned Pretty
Head: LeLutka
Eyes: Avi-Glam Bohemian Eyes (pack 8) **@Access**
BoM Skin: [the Skinnery] Ladina
Hair: WINGS-ES0615 **@Hair Fair 2023**
Earrings: LaGyo_Isla Earrings **@Kustom9**
Necklace: [MANDALA]CLOSER
Bralette: Stories&Co. Maureen Bralette – White
Jacket: Emery Lennox Over Shoulder Blazer Latte
Trousers: erratic rinna – trousers
Heels: Salvadori – Nude Patent Leather 'Romy' Pumps