I snapped this style late last weekend but then spent the work week in NY for some big meetings and ran out of time to post. I'm back and still listening to Midnights, so this is another inspired style from the music that is everything right now.
This simple corduroy jumper dress is the second item I am loving and blogging from HILO. I'm always hoping there will be more items added from this new-to-me brand, so was delighted to see this drop last weekend. I'm also wearing new fall tights by Friday and a very pretty new skin from Lara Hurley plus chapped lips from Top1Salon. It's been a minute since I have worn a Truth hair, so I'm glad I scrolled down to the "T" section of my "To Blog" hair stash.
Tomorrow I'm off to pick up my little doggie who has been staying with her grandparents while I work to pay the bills. I cannot waittttttttt to see her!
xoxo
---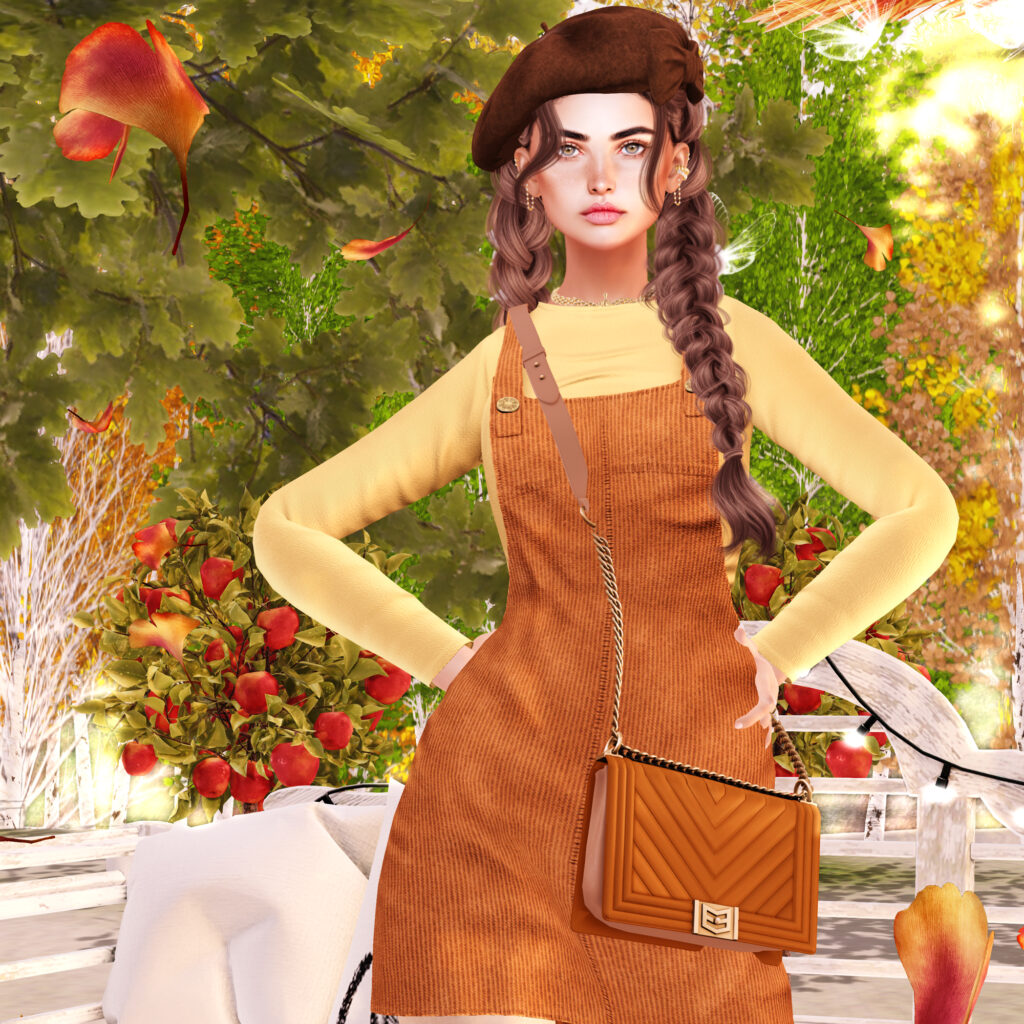 Midnights
Head: LeLutka
BoM Skin: Lara Hurley- Diney **new**
Lips: Top1Salon HD Chapped
Hair: TRUTH / Twisted
Beret: (NO) Faye Style – Standalone Beret Hat
Earrings: [POM] Luvelle Earrings
Necklace: Orsini Jewelry Bianca Necklace
Jumper/Top: HILO – Heather (L. Perky) – Caramel **new**
Bag: erratic / oh boy! – bag fit2
Tights: friday – Knit Tights (Latte) **new**
Boots: [Gos] Star Boots – Almond Nubuck