I was playing around with the newly updated LeLutka Evo heads (Ryn, Lilly, Nova, etc) and here we are. While I await Zora's upgrade to EvoX, this is Ryn. Hey Girl! Ryn is one of the many heads I liked but hardly wore…because…Korina.
Here's an Idea
Now, here's an idea/wish: What if in the spectrum of avatar customization there were TWO shapes to contend with instead of just one? Stay with me! 1. Your body shape (height, curves, basics that don't change as much) that generally can be used across heads – and then 2. Your head shape. So, when you buy a new head, you can start customizing with the provided head shape – but not have to recreate your entire body shape again for each new head. I would totally go for this!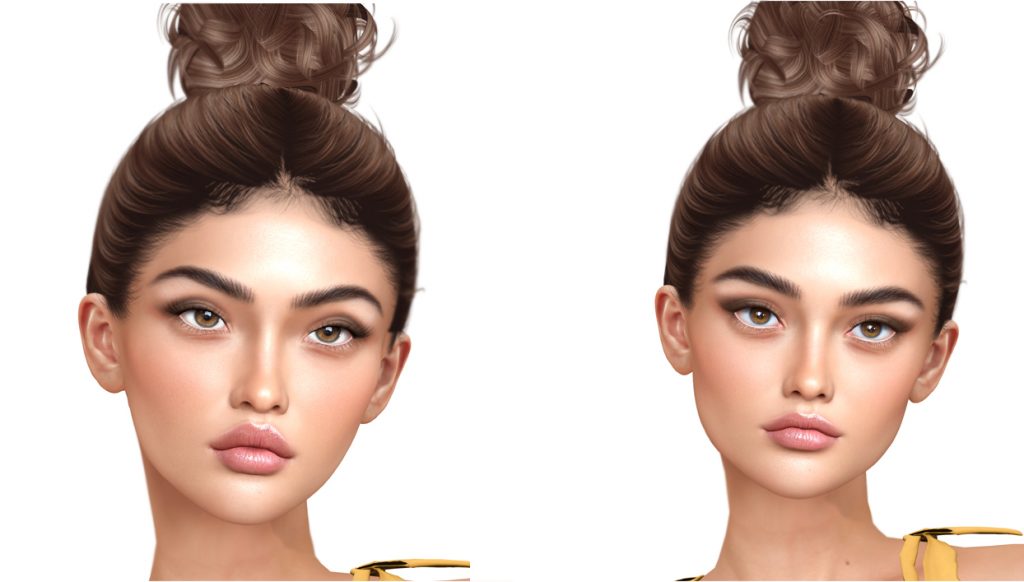 Then, my avatar in Ryn would look like … Ryn and not a slightly different AvalonGillian because I'm not that interested in re-doing my shape EVERY TIME so I use the same one across the two heads.
Just a thought.
xoxo
---
Heads: LeLutka EvoX Ryn and Avalon
BoM Skin: [the Skinnery] Vera (LeLutkaEVOX) toffee BB **@Collabor88**
Hair: DOUX – Ara Hairstyle [S/Big Bun]
Dress: JustBECAUSE Lorraine Dress – 5Marigold
Nails: (NO) Art Nails – Almond – French Tip
Ring: Orsini Jewelry RACHEL Ring Bento